Finder is committed to editorial independence. While we receive compensation when you click links to partners, they do not influence our content.
Top 5 sites to buy books online
Cozy up with a good read from these retailers.
More and more people are turning to online booksellers for their next page-turner. Order your next title before you've finished your first so you never have to go without a good read. And you might even be able to score a discount or free delivery.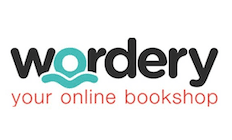 Wordery: Bag up a bargain on your favorite books.
Serving its customer base of three million and growing, this online-only bookshop houses a selection of more than 10 million titles. It has a clean, easy-to-use website and most of the titles are deeply discounted.
Free shipping over
Free returns
No financing options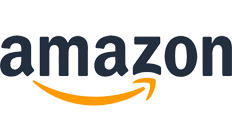 Amazon: One of the biggest names in online book shopping.
Amazon has quickly become a one-stop-shop for purchasing goods online, and they've got a massive selection of books and e-books. And if you're looking for books for your little ones, sign up for Amazon Prime Book Box and save up to 40% on kid's titles.
Which of these retailers offers free delivery?
Wordery: Free shipping on all orders
Amazon: Free two-day shipping for Prime members
Barnes & Noble: Free shipping on orders of $35 or more
Books-A-Million: Free shipping for Millionaire Club members
Target: Free shipping on orders of $35 or more
Are e-reader versions available?
Yes. You can buy ebooks at Amazon, Barnes & Noble and Books-A-Million.
Which retailers also sell textbooks?
Wordery, Amazon, Barnes & Noble and Books-A-Million all offer textbooks available to rent or buy. Target also offers a small selection of workbooks for elementary school-age children.
Buying books from Amazon vs. your local bookstore
While you might typically find cheaper options and digital books on Amazon, you're likely to find independent titles at your local bookstore or other online book shops. Depending on the type of book — and what format you want to read it in — online niched bookstores may have the selection you want. Even smaller stores usually have audio and digital versions available if you'd rather not start a collection of paperbacks.
But Amazon typically has the widest selection at the lowest price points.
Amazon's top 10 best books for 2020
Amazon announced its picks for the best books so far in 2020, with powerful memoirs on personal growth to feminist fiction topping the list. Here are the selected titles and where to buy them — whether you prefer paperbacks or e-reader editions.
1. The Girl with the Louding Voice: A Novel by Abi Daré
Genre: Women's fiction
In a story about making your voice heard, 14-year-old Nigerian girl Adunni fights for her dreams through a series of misfortunes, starting with her mother's death that forces her into a life of servitude. You'll applaud Adunni's steely resolve and quest for education as she gathers strength to speak for herself and others without a voice.
2. Hidden Valley Road: Inside the Mind of an American Family by Robert Kolker
Genre: Nonfiction
Hidden Valley Road is a portrait of mental illness and the true story of the Galvin family, whose six boys were diagnosed with schizophrenia in their teens. One of the first families to be studied by the National Institute of Mental Health, the Galvin story details schizophrenia's grip on one family and the pathology of the disease.
3. The Ballad of Songbirds and Snakes: A Hunger Games Novel by Suzanne Collins
Genre: Young adult novel
The Hunger Games series prequel will keep your tween or teen occupied on a long car or plane ride. The latest installment opens on the morning of the 10th annual hunger games and centers on a young Coriolanus Snow preparing for his role as a mentor in the Games.
Buy now
4. Deacon King Kong: A Novel by James McBride
Genre: Historical fiction
A 1969 shooting is the catalyst for McBride's fictional story set in a Brooklyn project. A story of action and consequence, the plot centers on the characters and how their lives intertwine, and ultimately delivers a message of compassion, growth and hope.
5. Pretty Things: A Novel by Janelle Brown
Genre: Mystery thriller
Soon to become an Amazon Prime TV series, Pretty Things could be considered a modern Talented Mr. Ripley. An heiress and a second-generation con woman's lives clash in a doubly dangerous game of deceit.
6. Writers & Lovers: A Novel by Lily King
Genre: Fiction
Anyone with dreams of becoming an artist will identify with this portrait of a creative who is perpetually stuck in her writing. This introspective novel explores grief, loss and the plight of a creative through its protagonist Casey, a wayward 31-year-old waitress and aspiring novelist.
7. Sigh, Gone: A Misfit's Memoir of Great Books, Punk Rock, and the Fight to Fit In by Phuc Tran
Genre: Memoir
Phuc Tran recounts his family's dislocation from Saigon to Pennsylvania in the '70s and the struggles they experience assimilating to small-town mores. Though he experiences racism and abuse, he finds refuge in the punk counterculture of the time.
8. The City We Became: A Novel by N. K. Jemisin
Genre: Fantasy novel
In an introductory series novel, New York City is personified as five people who must come together to defend against a subterranean evil force. A must-read for Big Apple reverers and urban dwellers alike.
9. Oona Out of Order: A Novel by Margarita Montimore
Genre: Science fiction
In a Freaky Friday-esque trip, Oona Lockhart is 19-going-on-51 on New Year's Eve. The adventure begins with the revelation that Lockhart will skip to an age at random each passing year. This fantasy novel honors the present moment and living each day to the fullest.
10. The Mercies: A Novel by Kiran Millwood Hargrave
Genre: Historical fiction
Inspired by the 1620 witch trials in Norway, this feminist story centers on the seafaring town of Vardø where men have been wiped out in a fateful storm. A baleful figure arrives threatening the women's way of life and very survival.
Frequently asked questions
Top book deals and discounts
Photo by Monika Kozub on Unsplash
Read more on this topic