Finder is committed to editorial independence. While we receive compensation when you click links to partners, they do not influence our content.
Where to buy body armor online
Find hard and soft protective gear from these top sites.
When it comes to safety, body armor offers a layer of protective support. These tough vests are designed to help shield you from injuries, and can offer peace of mind in dangerous situations.
But with so many types of armor out there, it can get confusing. We break down what to expect from your search, where to buy gear and in which states it's legal for purchase.
Our top picks
Top sites to buy body armor online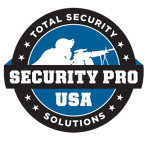 Security Pro USA
Find lightweight, concealable vests and tactical vests.
Browse a large selection of body armor from brands like Sec Pro, United Shield and GH Armor. You'll find additional head-to-toe gear, including groin and shoulder protectors. Note that all sales are final during the pandemic.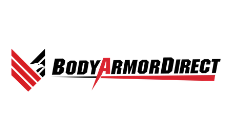 Body Armor Direct
Select from soft armor inserts and hard armor plates.
Body Armor Direct offers a variety of armor kits, some of which are worn by police officers for firearm protection. Body armor from this site has been certified by the U.S. Department of Justice's research, development and evaluation agency. Count on four to six weeks for delivery.
Finance your order with Quadpay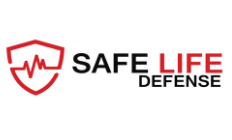 Safe Life Defense
Shop body armor vests made for multiple-threat situations.
Safe Life Defense notes that some of its vests can resist numerous violent acts, including shooting, slashing and striking. Enter your email address to cash in on free shipping.
Finance your order with Quadpay
Safariland
Protective equipment includes lightweight armor panels.
If you're looking for less bulky body armor, choose from a selection of Safariland's thinner, more comfortable ballistic panels. Tax exemptions are available for qualified customers.
Body Armor Outlet
Find 150+ body armor options.
Decide between eight protection levels, ranging from Level II to Spike 3, which protects against spiked weapons, according to the retailer. You'll also find undershirt carriers, which offer more breathability.
States with body armor exclusions
Some states restrict purchasing and wearing body armor. Most states — including Arizona, California, Massachusetts and New York — prohibit the sale of body armor to any person who has been convicted of a felony. And though it goes without saying, most state laws note it's illegal to wear body armor during the commission of an offense.
Here are a few notable state laws:
Connecticut. You cannot purchase or sell body armor online, but you can in person.
Kansas. In Topeka, it's illegal to wear body armor at protests, rallies or parades.
Maryland. Anyone with a drug trafficking charge cannot purchase body armor without a permit from the secretary of the Maryland State Police.
Levels of body armor protection
When deciding what protection level of body armor to purchase, it's best to refer to the rating system designated by the National Institute of Justice:
Level IIA: Protects against 9mm and .40 S&W ammunition from short barrel handguns. Doesn't protect against rifle ammunition.
Level II: Protects against 9mm and .357 Magnum ammunition from short barrel handguns. Doesn't protect against rifle ammunition.
Level IIIA: Protects against .357 SIG and .44 Magnum ammunition from longer barrel handguns.

Doesn't protect against rifle ammunition.

Level III: Protects against 7.62mm full metal jacket bullet.
Level IV: Protects against .30cal steel core armor piercing rifle ammunition.
What's the difference between soft and hard armor?
When choosing between soft and hard armor, note these key differences:
Soft armor
Typically offers less protection than hard armor.
Can be more comfortable than hard armor.
Made from materials like Kevlar, a heat-resistant synthetic fiber.
Can protect against many pistol-caliber ammunitions and debris, according to some sources.
Not stab-proof.
Hard armor
Usually worn in a vest over your clothing.
Typically made from steel or ceramic.
Designed to help protect against high caliber rifle shots, according to some sources.
Many are designed with layered plates for extra protection.
Is body armor bulletproof?
No — body armor is considered bullet resistant. There is still a possibility that a bullet can pass through the vest and cause lethal harm. It's important to remember that even when a vest successfully catches a bullet, you can still experience pain or injury.
More guides on Finder