Interview with Gregg Murset – July 2020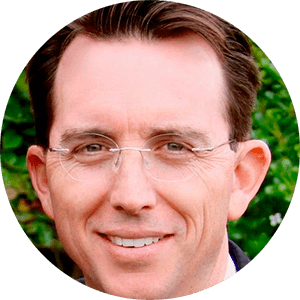 Gregg Murset
Co-Founder/CEO of BusyKid
What inspired BusyKid?
BusyKid came from my own experience as a father of six and a certified financial planner.
I needed a way for my kids to track their chores, manage their allowance and do it all from the mobile devices they were attached to each day. At that time, there wasn't an option like this so we set out to create one. We call BusyKid "your kids first job with direct deposit." They complete chores, earn allowance and then have the option to save, share (donate), spend or invest it. It's the same thing we all do (or should be doing) as adults, but kids need to learn it earlier.
Who is BusyKid for?
The app is designed for kids age 5 and up. In regard to the physical card, kids are all different, so it's really up to the parent to decide if their child is ready to handle using a card in a store or shopping online. We have some really young kids with cards and they seem to do really well.
BusyKid allocates payments into three categories: Spend, Save, and Share. Can parents adjust the allocation percentage for each section?
Yes, parents can decide how much allowance goes to each area. The only limitation is that the total percentage needs to add up to 100%. It's preset at 50% Save, 40% Spend and 10% Share, but parents can adjust it.
Can parents control how their child spends their money? Is there an approval process?
Parents have complete control of how much is loaded onto a card and moved out of our system for cash, stock and charity. Our app is a teaching tool. We want kids to learn how to move money around and make decisions based on the money they have. They still need parent approval before doing what they want.
Can you explain the difference between the Save and Invest options?
We put investing in the Save area since it's what we consider a portfolio. It doesn't mean that the money in the Save area has to be invested. The money left under Save won't earn interest. But you can earn in stock if you choose to invest it. When investing, a child can pull money from any category — Save, Spend or Share. There is no fee when buying stock through BusyKid. There's just a small fee once the stock is sold.
At which age should kids start to invest?
It depends on when a parent believes their son or daughter is ready to take it on. What we've found is that parents are investing with their children. And in many cases, it's the first investing the parent has done. It's become a family experience.
What's next for BusyKid?
We want kids to start with BusyKid from a young age and use it as long as they want. We have some big plans for our app as we look to add several features for kids who usually would have outgrown our app but are becoming financially independent for the first time.