Finder is committed to editorial independence. While we receive compensation when you click links to partners, they do not influence our opinions or reviews. Learn how we make money.
Compare business software
Drive your enterprise to the next level.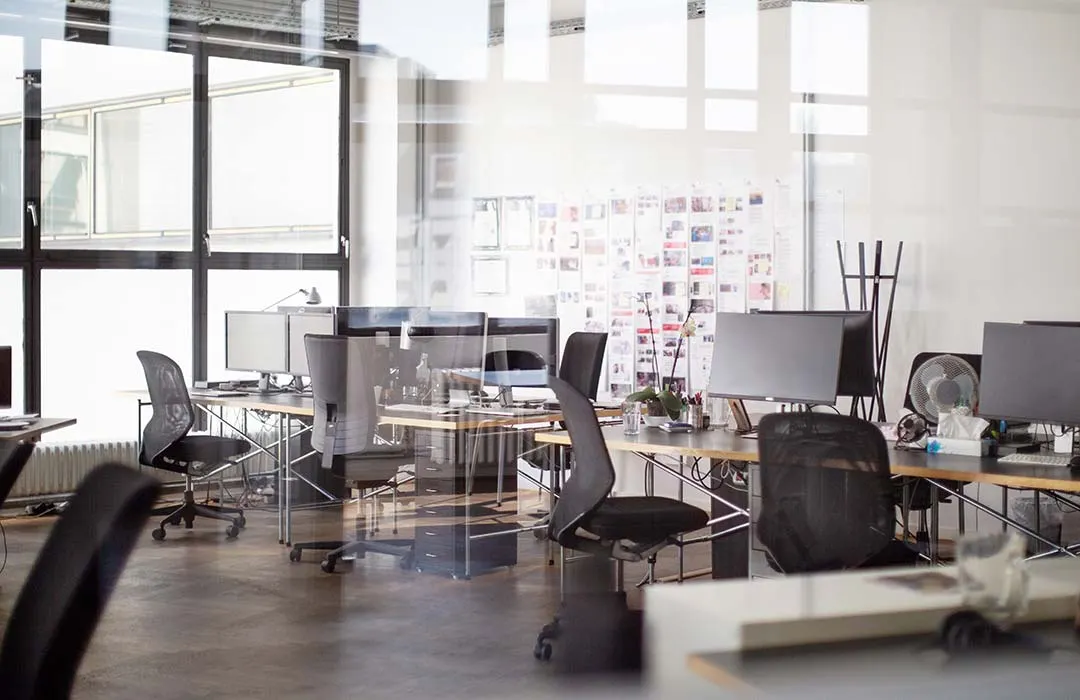 The right business software for your business should help increase productivity, efficiency and profit without costing an arm and a leg. It may be based in the cloud, downloaded to your hard drive or both. Most business software is also accessible via a mobile app, so you can manage your biz on the go.
Compare business software
What is business software?
Business software is computer programs intended to help businesses manage employees, productivity, products and more. The best business software should make your company more efficient and help with revenue. The right software can help your business do the following:
Manage and organize teams
Streamline communication
Save time and money
Keep track of documents and data
Increase production
Store and back up data and files securely
Hire employees and freelancers efficiently
Market content
Train staff
Improve your website
Prevent mistakes
What to look for when choosing business software
The type of software that's best for you depends on the size of your business, the needs of your organization and the specific problems you need to solve or automate.
Consider the return on investment for your company when making a decision to invest in software. Look for software that offers either a free trial period or a free plan tier with access to the core of the software. That way you can try before you buy and make sure a program offers the solution you need.
For example, if your design team wants a software that automates image optimization for your website, an investment in Photoshop Elements could save you money in the long run if your team can spend more time creating top-quality marketing material.
Free business software
If you're a small company with modest needs, you could get by with free business software — could be a no-cost platform, or if you're taking advantage of the lowest "free" tier from a company with paid upgraded plans. For example, project management software Asana's basic tier is free for up to 15 team members. There are free options available for everything from accounting to video conferencing software.
But free business software usually comes with limited features and may charge you extra for tools that are included in the base price of paid memberships.
Types of business software
Business software can revolutionize your company's efficiency by maximizing your company's resources and allowing you to track every penny. More sophisticated solutions can even crunch data to provide predictions and suggestions for the future.
We break business software down into six key types, including:
Custom software vs. off-the-shelf software
If you feel packaged or off-the-shelf software isn't meeting your business's needs, you may be interested in creating custom-built or bespoke software. You can either build custom software with companies like Lithyem or Mighty Ant that specialize in starting from scratch, or choose a customizable tier from a company that also offers ready-made solutions.
Custom software is generally best for large enterprises with complex needs, but smaller businesses with highly niche offerings may also find it useful.
Just keep in mind that custom software often comes at a higher cost, and you may need additional resources or personnel to build and maintain custom software solutions.
Type of software
Pros
Cons
Custom

Built to suit your specific needs
Can be modified as your business grows and changes

Expensive
Time-intensive to build
May require a specialist to maintain

Packaged or off-the-shelf

Low-cost options and possible free trials
Easy to use
Often comes with customer support

Might not meet your needs
Can have limited functionality
Using a business credit card to pay for software
One way to finance your business software purchases is by using a small business credit card. This comes with several benefits, including potential 0% interest on your purchase and rewards on your purchase. Plus, if you pay your balance on time, you can improve your business credit.
Below are two business credit cards we like for their top-level rewards on software purchases.
American Express® Business Gold Card. With this card, earn 4x points on the two categories you spend most in. This applies for each billing cycle on up to a $150,000 in combined purchases in a year. The 4x categories include US purchases made directly from select providers of computer hardware, software and cloud solutions, US purchases for advertising, as well as purchases made at US gas stations, US restaurants and US shipping. After reaching the $150,000 threshold, your rewards rate drops to 1x points on these categories for the rest of the year.
Bank of America® Business Advantage Cash Rewards Mastercard® credit card. This card has a slightly lower rewards rate of 3% back on purchases made in one category of your choice, including computer services and software, business consulting, gas, office supplies and more — but, you also earn 2% back at restaurants. It caps you at $50,000 in combined purchases in the 3% and 2% categories in one calendar year. After reaching the cap, you earn 1% cash back.
Our pick for business software perks
Bottom line
Business software is essential to the operation of almost every modern workplace. After figuring out which digital tools best suit your needs, make sure your hardware is just as good by staying up-to-date with key tech like laptops, mobile devices, tablets and more.
Compare business software today
How did we choose these products?
We specifically included a variety of types of business software to create a well-rounded list. To choose the products in each category, we compared the cost, functionality and overall features of some of the most popular software currently available.
Frequently asked questions
Read more on this topic