Finder is committed to editorial independence. While we receive compensation when you click links to partners, they do not influence our opinions or reviews. Learn how we make money.
Business loans for vineyards and microbreweries
Want to start or purchase a vineyard or microbrewery? Here's what you need to know about financing.
Editor's choice: First Down Funding business loans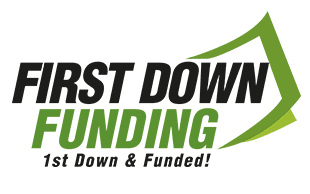 No prepayment penalties
Competitive rates
Works with bad credit and most industries
Check eligibility
Breweries and vineyards cover an expanding market of people looking to have a unique, local experience with their drinks. But a love for brewing beer or cultivating a vineyard may not be enough when you're looking to start or expand your business. Finding the right financing for your brewery or vineyard may be the difference you need to succeed in a crowded market.
This page will guide you through some of the loan options for microbrewery and vineyard owners. We'll discuss your loan options, what they can be used for and how you can start operating your own microbrewery or vineyard.
What types of business loan should I consider?
There are multiple business loans available for aspiring vineyard or microbrewery owners or those who are already running a successful operation. Consider this selection of business loan types to get started with financing.
Loan type
What it's best used for
Typical amounts
Benefits and drawbacks
Equipment loan
Business essentials like a brewer or wine press
The cost of purchasing equipment

Covers the cost of purchasing major equipment like harvesters or brewery tanks.
Flexible repayment options.

Can be complicated to arrange financing and may require a consultant or specialist.

Compare now
Term loan
Large one-time purchases and expenses
$5,000–$5 million

Borrow a lump sum and pay it back over time.
Fixed loan repayments make it easier to manage your finances.
Covers major expenses and large purchases.

Exposes you to greater risks if your business fails.
Usually requires security.

Invoice financing
Getting an advance on invoices from contractors and other workers
Usually 80% of an amount invoiced and awaiting payment

Use outstanding invoices as a form of security.
Can provide quick, relatively low-risk cash.
No interest rate.

Not an option for startups or new businesses.
Often comes with extra fees and charges.

Compare now
Merchant cash advance
Repaying in small, frequent amounts through future transactions
$2,500–$250,000

A good option for a brewery needing a cash injection to fulfill a large order.
Use future sales to secure a loan.

Limited to businesses in need of cash to fill specific large orders.
Only useful for existing businesses.

Compare now
Line of credit
Expenses that can come up at any time for virtually any purpose
$5,000–$1 million

Interest is only paid on the money you spend.
You can negotiate fixed or ongoing terms.
Quick access to cash after approval.

Not suitable for major purchases and long-term business financing.

Compare now
SBA Loan
Large purchases that may require a downpayment
$5,000–$5 million

Low down payments and interest rates.
Can be used to buy or improve real estate or equipment.

Difficult to qualify for.
Prepayment penalties may apply.

Compare now
Top business loan providers to compare
What expenses do I need to plan for when opening a vineyard or brewery?
Producing and selling win or beer is a serious commercial undertaking, even at the smallest scale. You'll need to factor in the costs of equipment, premises and licenses when considering a business loan.
Consider your business first
The array of loan options can be confusing for both first-time business owners and those who have been in the industry for years. Consider your business needs carefully, consult with lenders and always read the fine print before you sign your loan contract. Your choice depends on multiple factors:
Your business situation. If you're starting a business from ground up you might face bigger funding obstacles. If you already run a microbrewery or vineyard you have more loan options because you can use your business, equipment or inventory as collateral and secure a more favorable loan.
Your needs. Getting a loan to buy land and start a vineyard is a different prospect than getting a loan to purchase brewery equipment. A line of credit might be very helpful to cover fixed expenses for a few months but it probably won't fund a major renovation to your microbrewery.
Your assets and security. Do you own property? Do you have a significant amount of cash or other assets? If you have something you can use as security, your loan options begin to open up and you may even receive a lower interest rate than you would without collateral.
Basic startup costs
Microbrewery
Premises. You can't brew craft ale in your bathtub. You'll need a suitable premises in which to brew, store and possibly serve your lagers and ales. Consider factors like room temperature, ceiling height for your tanks and boilers, ventilation and drainage. Flooring is also important as liquid spills can erode some surfaces over time and possibly damage your equipment.
Brewing equipment. The list of essential brewing equipment is extensive and expensive. You'll need boilers, cooling systems, kegs, fermentation tanks, cleaning equipment, bottling or canning machines, storage tanks and refrigeration systems.
Kitchen equipment. If you're planning to run a microbrewery that doubles as a restaurant, you'll need to add in all the equipment costs of a commercial kitchen and restaurant when applying for a loan.
Vineyard
Real estate. You can't grow grapes without land. Your property costs are a major expense, but remember that the quality of the soil matters as much as the price. You should know where you want to buy and how well the land can support grape growth before you apply for a loan.
Vines. Good wine starts with good grapes. Look at wholesale vine nurseries to get an idea of costs. Your choice of vines and grapes depends on the soil, temperature and market.
Farming equipment. You'll need equipment like a grape harvester, mulcher and vine weeder.
Winepress and storage. If you plan on having a winery on site, you'll need to purchase a winepress and barrels. You'll also need bottles as well as bottling and labelling equipment.
Licensing costs
You can't make and sell alcohol without the proper licence. Once you have your equipment installed and operating you can apply for a federal brewing permit with the Alcohol, Tobacco and Tax Trade Bureau. You'll also need to consider your state and local laws surrounding the production of alcohol. Other considerations include a retailer licence, liquor license and food production license to produce your own alcohol and sell it on the premises.
Tax rates
The US has taxes the production of beer and wine whether you're selling it locally or exporting it internationally.
Smaller breweries that produce less than two million barrels per year, the first 60,000 are taxed at $3.50 per barrel. As your business grows from 60,000 barrels to two million, the tax rate jumps to $16 per barrel. When business is booming, so are the taxes: Breweries that produce over two million barrels are charged $16 per barrel for the first six million, then $18 per barrel after that.
Wineries have different tax classes depending on the alcoholic content and the amount that is produced. This amount ranges from $0.07 up to $3.15 per gallon. The Alcohol and Tobacco Tax and Trade Bureau has more information on the specific types of wine and how they are taxed, so do your research when considering the taxes you may need to pay.
This doesn't include county and state taxes. And as the tax codes change, so might these rates, so include a search on the Alcohol and Tobacco Tax and Trade Bureau to get up-to-date rates.
Brand trademarks
Part of succeeding as a business is branding. If you create a distinctive, appealing and memorable label and name for your beer or wine, consider a trademark. Trademark applications are handled by Patent and Trademark Office, a government body that oversees intellectual property matters. Trademarks can cost up to several hundred dollars, but when you're building your business, they can be invaluable to making you stand out.
How costs can vary for different types microbreweries and vineyards
When getting business loan, it's helpful to know exactly what category and company type you have. Knowing this can give you a clearer idea about what type of financing you need. Here's a breakdown of the common types of microbreweries and vineyards and how it could affect your costs.
Brewpub. A restaurant and bar that sells the beer it makes on premises. When applying for a loan, you should factor in kitchen, staffing and brewing costs.
Microbrewery. A small-scale brewery that produces unique beers. Your microbrewery may sell beer directly to the public and offer tastings and food like a brewpub, or it may just brew beer for sale at local restaurants and markets.
Small-scale vineyard. A vineyard that grows small batches of its own grapes for wine production. Your costs will be lower, and many of this type of vineyard includes a winery for tastings and sales to restaurants. Developing a strong product and brand is key.
Micro-winery. A micro-winery isn't attached to a vineyard, thus lowering the costs of running a full farm on top of the winery. These offer tastings to customers and sell wine within a small region.
Vineyard with a restaurant. Some vineyards have restaurants attached to on-site wineries. The costs are higher, and like a brewpub, you should apply for a loan that covers the multiple aspects of your business.
Tour-focused vineyard. The process of winemaking is fascinating to customers. One way of building your brand and creating demand for your wine is to open your vineyard up for tourists. You may need to hire extra staff for these tours.
How do I decide which loan is best for my business?
Your business may benefit from a variety of loans, so consider:
The age of your business. Opening up a brewery will require lots of new equipment to start processing your beer, so an equipment loan is likely a great starting point for a new business. On the other hand, a vineyard that's waiting for harvest may need a term loan to cover expenses until the grapes can be sold or processed into wine.
Your revenue. A line of credit may be useful for a vineyard that receives the majority of its revenue from the bulk sale of grapes and needs a flexible flow of cash during the off season. A brewery that makes its revenue from the sale of beers to local restaurants may require invoice financing while it waits for its invoices to be processed.
Case study: Bishop's End Brewery
Let's imagine this scenario: Bishop's End is a microbrewery in Albany, NY run by Michael and Jayne. Established three years ago, Bishop's End sells craft beer to restaurants across New England.
Michael and Jayne have decided to expand their warehouse brewery. They want to to double beer production and open a restaurant on the premises. Space isn't a problem and they have funds to cover the cost of installing a kitchen, but they need to a buy a new brewing system in order to produce more beer.
Their loan choice: Equipment loan
The brewing system costs almost $100,000. Michael and Jayne opt for an equipment loan. They choose a four-year loan with a good interest rate of 7.25% and are able to use the brewing equipment as security. They pay a deposit of $20,000, which is 20% of their brewing system cost — a typical down payment requirement for equipment loans — and won't have to make repayments in the first six months.
How can I increase my chances of getting a loan approved?
Loan applications can be daunting, but the more research and preparation you do, the better your chances are of being approved. If your application is backed by expertise, experience, a solid plan and some assets, you'll be able to negotiate better rates and financing options.
Here's what you need:
A business plan. This is particularly important if your vineyard or microbrewery business is new. A detailed business plan reassures potential lenders and demonstrates that your business can actually go from plan to profit. Some banks aren't willing to extend loans to alcohol production because of variable market conditions, so your plan should also detail how market fluctuations are dealt with.
Security. Having property, cash or other assets to use as security makes it easier to negotiate a better loan. This is especially true when you need to invest in an equipment loan. Because the lender can use your brewing system or wine press as collateral, your rates will likely be lower than an unsecured loan.
Skills and experience. Lenders take into account your experience, skills and qualifications and how they relate to your business. If you've worked as a commercial brewer, you likely have the knowledge you need to run a microbrewery. Ten years of experience in the wine industry will impress a lender if you want funds to open a vineyard or winery.
Financials. If you've been in business for a while, you'll need to show a lender your financial records. These include tax returns, a balance sheet, a profit-and-loss statement and a cash flow statement. This proves you can pay back your loan and have the income to cover future payments.
Bottom line
You don't have to let lack of capital stop you from opening or expanding your business. Vineyards and breweries take a lot of work to maintain, but by knowing what type of funding you'll need, you can impress a lender and take your business goals to the next level. Consider all your options when trying to decide what business loans work for you.
Frequently asked questions