Finder is committed to editorial independence. While we receive compensation when you click links to partners, they do not influence our opinions or reviews. Learn how we make money.
Compare 7 business loans like PayPal Working Capital
The top alternative providers to PayPal Working Capital for business loans.
PayPal Working Capital is one of the fastest short-term business loans out there for e-commerce businesses. But it caps loans at 30% of your business's annual PayPal sales or no more than $300,000 for first-time borrowers. Here are several top business loan providers that could offer financing that better suits your needs if PayPal Working Capital isn't for you.
Pros
Get approved in seconds
No credit check
Time in business doesn't matter
No late or maintenance fees
No minimum loan amount
Cons
At least $15,000 a year in PayPal sales required
Non-PayPal revenue doesn't count towards qualifications
Repayment with each sale
Can't save by repaying loan early because of fee structure
First-time loans capped at $300,000
Not sure PayPal Working Capital is the right short-term business loan option? Check out these other providers that might be able to help your business even more.
Alternative sites like PayPal Working Capital
---
Click here to see PayPal Working Capital
---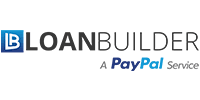 1. LoanBuilder, A PayPal Service
LoanBuilder is a much more hands-on experience than PayPal Working Capital. Each borrower gets a dedicated representative that helps them navigate repayment and acts as a point of contact. It also allows borrowers to adjust their loan term to increase or decrease weekly repayments.
Like PayPal Working Capital, LoanBuilder charges a flat fee instead of interest, depending on factors like your personal credit and how much you borrow. This means that you can't save on your loan by paying it off early. And since it's a short-term loan, you only have 3.25 to 12 months to pay it back. And while your business might not have funds deducted from each sale, it will be on the hook for weekly repayments, regardless of revenue.
To qualify, you'll need to have a personal credit score of at least 600, have been in business for at least one year and make at least $100,000 annually. LoanBuilder isn't just for businesses with a PayPal account.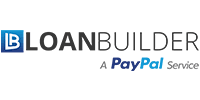 Pros
Don't need a PayPal account
Dedicated customer service point of contact
Funds in as little as one day
Loan amounts up to $500,000
No origination, application or stacking fees
Cons
Weekly repayments
Credit and business requirements
Requires personal guarantee
Can't save by repaying loan early because of fee structure
---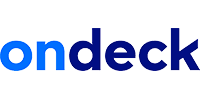 2. OnDeck
With OnDeck, how much you can qualify to borrow isn't tied to your sales through just one payment system — it looks at your total cash flow. This differs from PayPal Working Capital's approach of mainly evaluating business revenue through PayPal sales. It also offers a relatively wide range of terms from 3 to 12 months and higher loan amounts from $5,000 to $250,000.
Unlike PayPal Working Capital, OnDeck does a credit check, any score over 500 could be acceptable. It also requires your business to be around for at least one year and make $100,000 annually to qualify.
It can be more expensive for first-time borrowers too. The APR for the line of credit includes an origination fee that ranges from 2.5% to 4% for first-time borrowers. It also comes with weekly or even daily repayments and front-loads interest repayments so that paying back your loan early won't save you much.
---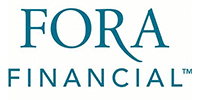 3. Fora Financial
Fora Financial offers two options to small businesses: Merchant cash advances and short-term loans. Unlike PayPal Working Capital, Fora Financial is one of the few short-term lenders that actually rewards early repayment by not charging a fee and even offers a discount of up to 10 cents on the dollar for paying off the loan before its due.
Fora Financial is startup friendly, approving businesses that are as young as six months old. It also has lower monthly revenue requirements than PayPal Working Capital, requiring borrowers to bring in just $12,000 a month. Its merchant cash advances aren't limited to one payment system, opening up this option to businesses that have stronger sales elsewhere. Loan amounts run higher, ranging from $5,000 to $500,000.
However, it can be expensive. Its term loans come with a 2% to 4% origination fee and its merchant cash advances come with a factor rate of 1.1 to 1.3 times the amount you borrow. Getting your funds can take three days, much longer than PayPal Working Capital's near-instant funding. And its loan terms only go 6 to 15 months, which is relatively short.
---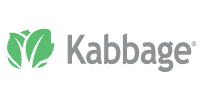 4. Kabbage
Kabbage gives your business access to a wider range of funds, starting at $500 and going up to $250,000. Each time your business draws from its credit line, it turns into a term loan that it has 6 to 12 months to pay back. And while Kabbage does run a credit check, your business only needs to be around for one year and make either $50,000 annually or $4,200 monthly to meet its minimum qualification requirements. This opens its financing up to lower-revenue businesses and fair-credit business owners.
Like PayPal Working Capital, Kabbage's loans don't come with interest, just a fee. With Kabbage, the fee is a percentage of the amount you borrow and comes with a structure that makes it near impossible to save on your loan by paying it off early. It also takes slightly longer getting funds from Kabbage than through PayPal Working Capital, with a turnaround time of about one business day.
---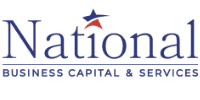 5. National Business Capital
Unlike PayPal Working Capital, this lender and online marketplace may not fund your business loan directly, but it can help you save significant time comparing and applying to multiple lenders. It claims to match 90% of its applicants with a financing option they might qualify for.
This marketplace could be particularly useful if you're not sure what all of your options are. It works with a wide range of lenders that offer small business loans, accounts receivable financing and merchant cash advances. While it might take a bit more time than PayPal Working Capital, it can open your business up to other options — especially if it needs continuous funding. It can also give your business access to much larger amounts of cash from $10,000 to $5,000,000.
PayPal Working Capital's minimal requirements are difficult to beat. National Business Capital's network of lenders generally consider things like your overall annual revenue — which must be at least $180,000 — and how long you've been in businesses, with a minimum of six months. And while it does provide startup financing, business owners must have a credit score of at least 680 to qualify. It also can take days to get your funds, rather than minutes, which could cost as much as 30 cents on the dollar.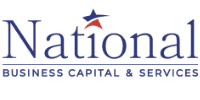 Pros
Compare multiple lenders at once
Wider range of loan amounts, types and terms
Cons
680 credit score required for startup funding
Potentially expensive
Can take days to get your funds
Can't see what amounts and terms you might qualify for without applying
Calls from lenders
Less control over who gets your information
---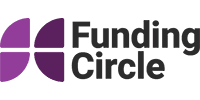 6. Funding Circle
Funding Circle offers loan amounts that PayPal can't with its relatively large range from $25,000 to $500,000 at competitive rates ranging from Starting at 4.99%. Businesses can repay their loans in a wide range of terms, from 6 to 60 months.
This peer-to-peer platform can connect your business to funding through investors. However, its turnaround time of at least five days makes it one of the the slower options on this list.
Its high minimum also means it's less helpful than PayPal Working Capital to businesses looking for small-dollar, short-term funding. Its loans come with origination fees from 0.99% to 6.99%, which are deducted from the loan amount. Some customers complain that they've gotten robocalls from Funding Circle after applying for a loan.
---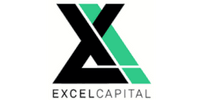 7. Excel Capital Management
Excel Capital Management is both a direct lender and a marketplace that can connect you with other sources of financing if you don't qualify for a competitive loan with it. It offers nine different types of loans including split funding — similar to a PayPal Working Capital loan, except it draws from each of your business's debit or credit card sales.
This lender could be helpful to businesses that aren't sure what type of financing they need and aren't in as much of a rush. To qualify for split funding, you must have at least $7,500 in monthly credit card sales and at least $10,000 in total monthly sales. There are no minimum or maximum amounts for split funding, no hard credit requirements and you only need to be in business for at least two months. A set percentage is taken out of each credit card sale to pay back the amount.
Getting your money can take a little longer than with PayPal Working Capital, however. Its turnaround time is at least 48 hours. It also generally requires businesses to be around for at least one year to qualify for other types of loans. On top of this, you can't choose what kind of loan you want to apply for, so you might not get matched with the type of financing you were hoping for.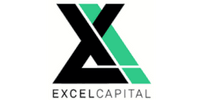 Pros
Compare multiple lenders at once
Nine types of loans available
No strict credit requirements for split funding
Split funding has no hard minimum or maximum lending amounts
Cons
Longer turnaround time for funds
Can't apply by loan type
For split funding, repayment with each credit card sale
Calls from lenders
Less control over who gets your information
---
Compare more business loan providers
More guides on Finder