Finder is committed to editorial independence. While we receive compensation when you click links to partners, they do not influence our opinions or reviews. Learn how we make money.
Best business loans for construction companies and contractors
Compare financing designed for the construction industry.
Editor's choice: SmartBiz business loans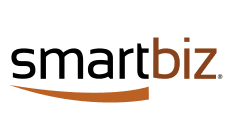 Large network of SBA lenders
Low potential APR
Loans from $30,000-$5,000,000
Check eligibility
Lenders consider construction a high-risk industry, which can make it tricky for you to get the financing you need for the materials and labor to complete your work. You might have trouble getting a prime-rate term loan from a bank. But you'll find funding options available to construction companies that can help your business grow.
4 best lenders for contractors and construction businesses
Best for SBA loans: SmartBiz
Best for equipment financing: National Funding
Best line of credit: BlueVine
Best invoice financing: Fundbox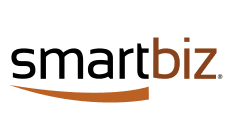 Finder Rating: 4.3 / 5
★★★★★
on SmartBiz business loans's secure site
Best for SBA loans: SmartBiz business loans
SmartBiz isn't a lender but it can connect you with banks that offer SBA loans to contractors. Its platform makes it easy to find a lender. And if you sign up for its packaging service, you can cut the application time down from months to weeks. But these services aren't free — you'll pay a broker and packaging fee.
Extensive network of SBA lenders
Cuts down turnaround time
Also offers non-SBA bank loans
No loans under $30,000
Charges referral and packaging fees
| | |
| --- | --- |
| Min. Loan Amount | $30,000 |
| Max. Loan Amount | $5,000,000 |
| APR | 4.75% to 7.00% |
| Interest Rate Type | Variable |
| Min. Credit Score | 650 |
| Minimum Loan Term | 120 months |
| Maximum Loan Term | 300 months |
Best for lines of credit: BlueVine business loans
This online lender offers lines of credit up that contractors can use to fund projects with unpredictable expenses and other working capital costs. Rates start relatively low — especially for a lender that works with fair credit and businesses that have been around for less than a year. But it comes with weekly repayments, which might be difficult to manage if you have gaps in your business's cashflow.
Access your credit line within two days
No draw fees
Fair credit startups can qualify
Weekly repayments
Charges $15 fee for same-day funding
Doesn't disclose maximum rates
| | |
| --- | --- |
| Min. Loan Amount | $5,000 |
| Max. Loan Amount | $5,000,000 |
| Interest Rate Type | Fixed |
| Min. Credit Score | 600 |
| Minimum Loan Term | 6 months |
| Maximum Loan Term | 12 months |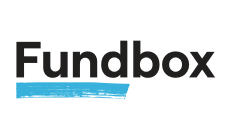 Finder Rating: 4.76 / 5
★★★★★
on Fundbox business loans's secure site
Best invoice financing: Fundbox business loans
Fundbox can finance up to 100% of your unpaid invoice's values. Rather than looking at your personal credit, it considers the overall financial health of your construction company. Its simple to apply — it looks at your acounting software and bank account rather than requiring lots of documents. But it charges high late fees and weekly repayments.
Takes minutes to apply
Up to 100% financing
Doesn't prioritize credit score
Weekly repayments
Low maximum limit of $100,000
| | |
| --- | --- |
| Min. Loan Amount | $1,000 |
| Max. Loan Amount | $100,000 |
| APR | 4.99 |
| Interest Rate Type | Fixed |
| Min. Credit Score | 500 |
| Minimum Loan Term | 3 months |
| Maximum Loan Term | 6 months |
| Turnaround Time | As soon as 1 business day |
How we picked these providers
We looked for providers that offered the main types of financing that construction businesses and contractors could benefit from — such as SBA and equipment loans. We weighed the rates, terms and loan amounts available with each lender. And we also made sure that construction businesses were eligible.
What loan options are available for contractors?
Loans backed by the Small Business Administration are open to contractors and come with some of the most competitive rates out there. The SBA's Contract CAPLine program is designed to help you complete a project or job, while its 7(a) program could provide a source of affordable working capital.
But SBA loans take time and effort, and they have of the lowest acceptance rates among other types of financing.
You might want to also consider other types of loans that include:
How to decide which loan offer is best for my business
Finding the right loan offer starts with narrowing down the right type of financing:
If you're in need of heavy machinery, an equipment loan might be the right option.
Struggling with cash flow? A line of credit or factoring could be a better bet.
Need funding specifically to finish a project? An SBA Contract CAPLine is an option.
Also consider your priorities. If you need money now, a short-term loan or line of credit could your fastest choices. A Contract CAPLine can help you save on interest and fees if you have time to dedicate to the long application process.
Costs, loan amounts and limitations on how you can use your funds are all factors you might also want to consider.
Finding a loan you're eligible for can be tough for contractors because lenders consider construction to be a risky business. Before seriously considering a loan, make sure your business is eligible for it.
Compare more business loans
What common business expenses can I cover with financing?
From training crew to investing in marketing, a business loan can help you pay for a variety of expenses:
Equipment. An equipment or term loan can help your business buy the machines you need or rent project-specific tools.
Payroll. Each project can come with a new foreman, engineer, scheduler and super — all with their own carefully negotiated salaries. A term loan or line of credit can help you cover these costs.
Temporary office space. A loan or lease can help pay for a trailer or other accommodations for supervisors, architects and more.
Temporary utilities. Portable toilets, drinking fountains, lighting and other utilities needed at construction sites can vary from project to project, and your business might not have the money to cover them up front.
Training. Working with the same crew on different projects can result in a smoothly run project. A loan can help you invest in cross-training for employees to ensure they have the skills needed for each job.
Marketing and advertising. Investing in a smart ad campaign can bring in new clients and more than pay for itself. A loan could help you afford the upfront costs.
What will I need to apply?
The documents and information you need to apply can vary widely depending on the loan, the lender and your business's finances.
SBA loans are notorious for their laundry list of required information, including documentation of any run-ins with the law. Others are a lot less involved, asking for:
Accounts receivable aging report. Factoring companies and select business lenders will ask to see your business's unpaid invoices from companies or government agencies and when they're due.
Business bank statements. Lenders want an idea of your business's general cash flow — often three months' worth.
Tax returns. You'll likely need to produce your recent business and personal tax returns.
Copies of current contracts. It's not always required, but current contracts can give lenders an idea of how much your business expects to bring in and when.
What challenges might I face as a contractor applying for a loan?
Construction isn't like any other businesses. "Contract" is in its name, making it hard to predict future revenue — or whether your business will be around before your loan term is up. That's why some lenders aren't as willing to work with contractors as they are with businesses in more stable industries.
Not all lenders list the industries they're willing to work with, so contact customer service first to make sure your company is eligible. You might also consider backing your loan with collateral or a lien on your business or personal assets to offset some of the risk.
Businesses that aren't yet a year old will face a tougher process: Lenders prefer to work with companies that have experience. Bad personal credit can also hurt your application. In these cases, backing your loan with collateral could help, though you might only qualify for more expensive types of financing, like short-term loans or factoring.
6 tips for running a sustainable contracting company
Is your construction company just getting off the ground or looking for ways to grow? Here are a few pointers to help your business stay around for the long haul.
Find a mentor. Mentors aren't just for rookies — many of us can learn from others with more experience. And while yours may not always be right, they could point you in new directions or provide insights you might not have thought of.
Make a budget. Unpredictable overhead can sink a contracting company. A budget might not prevent it, but a strong one can help you decide when and what to change about your business to make it more efficient.
Join an industry association. Organizations like the Associated General Contractors of America can connect you with other companies and help you learn about the resources you need to run a tighter business — like tips on what products to use and prices to charge.
Invest in marketing. When you depend on clients, marketing is key. It can help you find new customers and projects that make the most of your team's skills.
Know when to outsource. Your business will likely run into situations where you've bitten off more than you can chew. Hiring outside help — like an accountant to handle your finances while you take care of something more urgent — can help you deliver your best on a contract.
Bottom line
Getting a loan is often harder for contractors than businesses in other industries. Equipment financing and SBA loans can be your least expensive options, though they might not be right for your specific needs.
Learn about other types of financing designed for your industry in our comprehensive guide to business loans.
Frequently asked questions
Image source: shutterstock.com