Business loan rates often not presented as apples to apples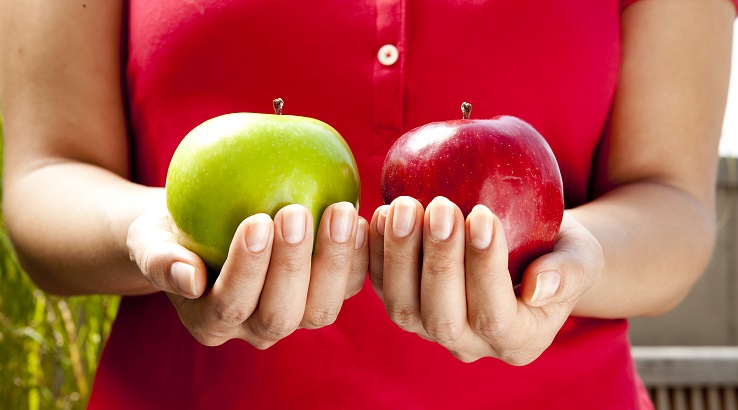 Online loans can be more expensive than business owners understand when signing up.
Online business loans can come with rates as high as 70% APR — and aren't always transparent about the cost, a recent Federal Reserve survey found.
Lenders often don't disclose essential details about their products up front, such as interest rates, fees and repayment terms, the study concluded. And when they do, they can present them in terms that are unfamiliar to business owners.
"Uncertain Terms: What Small Business Borrowers Find When Browsing Online Lender Websites" surveyed a focus group of small business owners who tried to find pricing information from several online lenders, payment processing companies and banks.
Unfamiliar fees
Some online lenders use nonstandard fee structures, which can make it difficult for business owners to tell how much a loan costs.
"They don't like to use the word 'interest,' and they dress it up in other ways to conceal the real cost of the loan," said one participant quoted by the study.
For example, some charge a flat fee called a "factor rate" instead of interest. Finder has found this can run from 1.1 to over 3 times as much as the business owner borrowed, regardless of how long a business owner takes to pay it off.
The study showed that a factor rate of 1.15 can be equivalent to an APR of 70% if a business owner is expected to repay it over six months, plus additional fees. But lenders charging rates this high rarely disclose the equivalent APR, making it difficult to compare with other products.
A lack of transparency
Many lenders also don't provide any information about costs and terms up front, the study found. Small business owners often have to dig through fine print to learn about the full cost of a product. Or they had to provide information like their email address and phone number.
"I hoped to see rates, terms and what I qualified for," said one participant who was quoted in the study. "[The site] wouldn't provide any information without an email or contact info."
Privacy concerns
The Truth in Lending Act (TILA) requires personal loan providers to be transparent about the cost of a loan up front. But TILA doesn't apply to business loans, allowing them to hide product details and solicit information from potential borrowers. Often business owners have to fill out an application to get a quote, and lenders then use the information provided in the application for advertising purposes. More than three quarters of participants reported receiving sales calls after filling out online forms.
"I get these calls and emails almost every day," another participant said. "The worst part is they almost never take 'no' for an answer."
The study also found that lenders sometimes run a credit check on business owners just to get a quote. This can hurt a borrower's credit score and make it difficult to qualify for an equivalent deal with another lender.
The rise of online lending
Online lending has become increasingly popular over the past decade, especially with small business owners borrowing less than $100,000. The number of business owners applying to online lenders increased from 19% to 32% between 2016 and 2019, according to the 2019 Federal Reserve Small Business Credit Survey (SBCS).
Online lenders have higher rates of approval than banks, especially for medium- and high-risk applicants. But there was a lower rate of satisfaction. Many borrowers reported high interest rates and unfavorable terms as some of the top complaints.
The online lenders included in the Federal Reserve study were PFS Capital, CAN Capital, Credibly, Fundation, Funding Circle, LendingClub, Kabbage, National Funding, OnDeck and Rapid Finance.
It also looked at payment processors PayPal Working Capital and Square Capital, and the banks Wells Fargo, Bank of America, Live Oak Bank, TD Bank and U.S. Bank. Business owners ran into similar problems with loans from payment processors and banks. But banks tended to use language that business owners are more familiar with.