Finder is committed to editorial independence. While we receive compensation when you click links to partners, they do not influence our opinions or reviews. Learn how we make money.
Business financing options like BlueVine
The top alternative providers to BlueVine for business loans.
Every business has ongoing expenses. There's inventory to order, salaries to pay — not to mention rent for your office space and utility bills. Although, BlueVine is a popular online business lender that specializes in financing for these operational costs, it's not the only option. Similar providers offer business lines of credit, invoice factoring and more to help your business cover day-to-day costs and continue to grow.
Pros
Revolving financing
Minimal fees
Keep contact with customers even after selling their invoices
Cons
Weekly repayments
Pay $15 to get funds in 24 hours
Lines of credit only available in 43 states
Invoice factoring not for healthcare or medical businesses
Lien on business assets and personal guarantee required
Alternative business loan providers like BlueVine
---
---
While BlueVine might be a great option for your business, you might want to check out the competition first. Here are some top alternatives.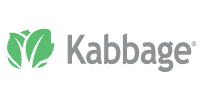 1. Kabbage
Thinking about BlueVine's line of credit? You might want to look into Kabbage. While this online lender doesn't offer invoice factoring, Kabbage might be a good option if your business's success isn't reflected well by traditional ways of evaluating its creditworthiness. While credit scores and revenue count, Kabbage also looks at other data like shipping numbers and fuel usage when coming up with your rate.
Kabbage's credit lines run slightly larger than BlueVine's, from $500 to $250,000. Each time you draw from it, your withdrawal turns into a term loan with a term of 6 to 12 months. Applying and withdrawing might also be a bit smoother than BlueVine, thanks in part to Kabbage's debit card, which your business can use like a credit card when making purchases. It's available in all states and comes with monthly, instead of weekly, repayments.
Kabbage's monthly revenue requirements might be less than half of Bluevine's, but you'll need to be in business for at least a year to qualify. Kabbage also has a complicated fee structure instead of interest that front-loads higher rates. This means you won't be able to save much by paying your loan off early unless you do so in the first few months.
---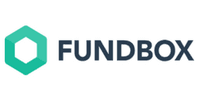 2. Fundbox
Like BlueVine, FundBox also offers both invoice factoring and lines of credit — only these aren't secured with collateral. Fundbox looks at your business's finances by connecting to its accounting software instead of your personal credit score. Since your accounting software is hooked up to your account, financing an invoice only takes a few clicks and seconds of your time.
Both BlueVine and Fundbox's credit lines max out at $100,000, but Fundbox's start much lower at $1,000. Fundbox's rates are slightly more competitive than BlueVine's — but likely not enough to make much of a difference.
Fundbox treats its lines of credit and invoice factoring as a similar product, so BlueVine's credit line might work better for businesses with a high volume of unpaid invoices. Each withdrawal from your Fundbox's line of credit turns into a term loan — only with much shorter loan terms and weekly repayments.
---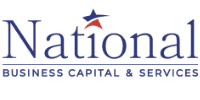 3. National Business Capital
Run a high-earning business that needs more funds than BlueVine offers? National Business Capital could have what you're looking for. Unlike BlueVine, it's an online business marketplace, which means it works with lenders that offer a wide range of business loans, including business lines of credit and accounts receivable refinancing. It also offers funding for startups in the form of a business credit card.
The loans you find through National Business Capital run higher than BlueVine's, ranging from $10,000 to $5,000,000, or 95% of your accounts receivable. It also comes with a wide range of loan terms, from 6 to 120 months. And unlike with BlueVine, its loans are unsecured — so they don't require collateral.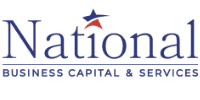 Pros
Higher amounts available
Unsecured loans
Available in all 50 states
Cons
Up to five days to get your funds
At least $180,000 annual revenue required
Potentially high cost
---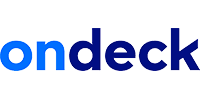 4. OnDeck
OnDeck is an online lender offering business term loans and lines of credit, so you'll want to skip this one if you're interested in invoice factoring. Unlike BlueVine, it looks at your business's cash flow and general performance instead of just considering your credit score. It rewards loyalty with reduced fees for companies that apply for a second and third loan.
OnDeck's lines of credit come in the same range as BlueVine's, but its term loans can get as high as $250,000. It also offers a choice between short- and long-term loans, ranging from 3 to 12 months.
OnDeck's loans can be more expensive than BlueVine's, however. Its term loans come with an annual interest rate (AIR) starting at 9.99%, while the starting APR for credit lines is 13.99%. It also charges an origination fee of 5% to 4% on its credit lines for first-timers.
---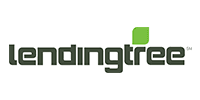 5. LendingTree
New to business financing and unsure where to start? LendingTree can help you find a lender and provides educational resources to ensure you're getting the right type of financing for your business's needs. Unlike BlueVine, LendingTree isn't a direct lender. Instead, it can connect your business with lenders that offer a wide range of business loans, including lines of credit and invoice factoring.
Since it's not a lender, the rates and loan amounts your business might qualify for vary, so it's difficult to compare to BlueVine. To apply, fill out a quick online form to get offers from multiple lenders your business might qualify for.
Just because you get an offer doesn't mean you're guaranteed to get approved. And while using LendingTree's services are free, it's difficult to tell what kinds of rates or fees you might qualify for until after you apply.
---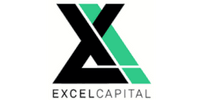 6. Excel Capital Management
Excel Capital Management is both a direct lender and a connection service — if your business isn't a right fit for its financing, one of its partner members might be. Through Excel Capital Management, your business can apply for both secured and unsecured lines of credit — BlueVine only offers secured.
Businesses can qualify for up to $150,000 in funding for credit lines. With invoice factoring, the amount you can fund depends on the creditworthiness of your customers, your sales volume, the value of your invoices and their turnover time. Unlike BlueVine, both options are available in all 50 states. And when you apply, you'll get multiple offers from lenders your business might qualify for.
Excel Capital Management's site isn't as forthcoming about loan features as some other lenders, so it can be difficult to tell what you're getting into before you apply. It has slightly stricter eligibility requirements than BlueVine: 3+ months in business, $100,000+ annual revenue You also can't choose the loan type you want in the application, meaning that you might not qualify for invoice factoring or a line of credit when you apply.
---
Compare more business loans
See how other top providers compare to different lenders by checking out A-to-Z directory.