Finder is committed to editorial independence. While we receive compensation when you click links to partners, they do not influence our content.
Compare business debt consolidation loans
How bundling your debts into one monthly payment can help your business take control of its finances.
Editor's choice: SmartBiz business loans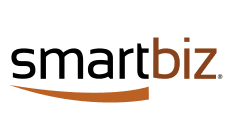 Large network of SBA lenders
Low potential APR
Loans from $30,000-$5,000,000
Check eligibility
Struggling with cash flow? Have too many bills to keep track of? Think your business can qualify for a better rate? Consider a debt consolidation loan to help lower monthly payments, reduce the overall cost of your debt and make it easier to stay on top of your repayments.
How does business debt consolidation work?
Consolidating your business debt involves taking out a term loan to pay off multiple business debts. This could include term loans, credit card balances, merchant cash advances and any other type of business financing you're repaying. Use the funds from your debt consolidation loan to pay off your existing debts, then you pay off your new loan with new rates and terms.
Debt consolidation can be especially beneficial if your business can qualify for more competitive rates. But you can also use it simply to make it easier to keep track of your business's cash flow or adjust your monthly repayments.
What's the difference between debt consolidation and refinancing?
The main difference between debt consolidation and refinancing is that debt consolidation involves multiple debts, and refinancing only involves one. Refinancing can help you save on interest if your business qualifies for a more competitive rate. But it isn't as useful if your business has multiple debts that it's struggling to pay off.
Some lenders use refinancing and consolidation to refer to the same thing — you can use the loan to pay off multiple debts or just one.
Top 5 business debt consolidation loan providers
1. LendingClub
Best for: Consolidating debt for the first time
Eligibility:
LendingClub is one of the first peer-to-peer lenders to open its virtual doors in the United States. Rather than funding your business loan itself, it connects borrowers with investors. One of the main draws of LendingClub is its client adviser, which can help your business navigate the application process and find the right kind of loan. And debt consolidation is one of its most popular uses.
2. SmartBiz
Best for: Consolidating for a lower rate
Eligibility:
SmartBiz isn't a lender but an online marketplace that can connect your business with funding backed by the Small Business Administration (SBA). The SBA sets interest rate caps for most loans it backs, often translating into some of the lowest rates out there.
While SBA loans might come with a mountain of paperwork, SmartBiz helps businesses navigate the complicated forms and can save you some serious time — for a fee.
3. Funding Circle
Best for: Established businesses with low revenue
Eligibility:
Funding Circle is another peer-to-peer lender that offers term loans you can use to consolidate your business debt. You might want to pay particular attention to this lender if your business doesn't bring in enough money to qualify for other debt consolidation loans — it doesn't have a minimum revenue requirement. It's also faster than some of its peer-to-peer competitors — you could get approved in as little as 24 hours and get your funds five days later.
4. Credibility Capital
Best for: Quickly comparing multiple lenders
Eligibility: 2+ years in business; generate revenue; strong personal credit; no bankruptcies in the past five years; not located in Nevada, North Dakota, South Dakota or Vermont
Credibility Capital is an online lender and marketplace that connects small and midsize businesses with funding. If your business can't qualify for in-house funding, Credibility Capital can connect you with partner lenders that could help. There are no fees for paying off your loan early, and your business can get funds in as little as a few business days.
5. Fundation
Best for: Strong customer service
Eligibility:
Fundation has won awards for its working capital loans, but you can also use its term loans for debt consolidation. This online lender looks beyond your credit score and revenue to consider other aspects of your business's finances when determining the cost of your loan. Its notably transparent about rates, terms and fees, plus it has a highly praised customer service team to help you through the entire process.
Benefits of consolidating your business's debt
Save on interest. If your business is eligible for a lower rate than most of your debts, you could save on both long- and short-term costs.
Lower repayments. Consolidating your debts with a longer term can make repayments more manageable for your business and free up extra cash for day-to-day costs.
Only one payment. Multiple payments take a bit more work to keep track of. Debt consolidation can simplify your business accounts so you can worry about more important things.
Access to more credit. If you have multiple business credit cards and lines of credit, consolidating your debt can free up your credit limits.
Makes repayments predictable. If your business has debt with a variable interest rate, consolidating to a loan with fixed interest can make it easier to plan your business's finances.
Drawbacks of debt consolidation
You might pay more in interest. Lengthening your loan term might save you on monthly repayments, but it increases the total cost of your loan.
It won't solve all debt problems. Debt consolidation can make it easier for your business to manage its debt, but that won't change the amount it owes. If your business is drowning in debt, debt consolidation might not have much of an effect.
Potential personal guarantee. Many business lenders require a personal guarantee from the owners when taking out a term loan. This means that you're responsible for paying off the debt if your business can't.
Should I consolidate my business's debt?
Debt consolidation isn't always a good idea. If one of the following doesn't apply, you may want to look into business debt relief.
You're paying off high-interest loans. Your business needed emergency funds or couldn't qualify for a competitive rate when it needed funding. Consolidating your debt can help you pay off your debts at more favorable rates and terms.
Your personal credit has improved. Lenders tend to consider the owner's credit score when a business applies for a loan. If your credit has improved since your business first took on debt, it could be eligible for a lower rate.
You want to lower your monthly repayments. Even if your business can't qualify for lower rates, consolidating debt for a longer loan term can help free up cash and eliminate the need to take on more debt for working capital.
Your business has stronger finances. Higher revenue typically means that your business is eligible to take on more debt and qualify for more financing than it had before.
You've reached the one-year mark. Young businesses often have a hard time qualifying for funding at all, let alone competitive rates. Consolidating after your business reaches the one-year mark can help your business save on any high-interest debt it took on during its startup phase.
Bottom line
Consolidating your business's debt can be a useful way to manage its finances. It can cut down on the short- or long-term costs of your loan, help you save by giving you a lower rate and make your monthly payments easier to keep track of. But if your business is really struggling to pay off debt, a debt consolidation loan might not help much.
To learn more about how business financing works and find more lenders, read our guide to business loans.
Frequently asked questions
More guides on Finder