Branch giving 5% insurance discount if neighbors vouch for you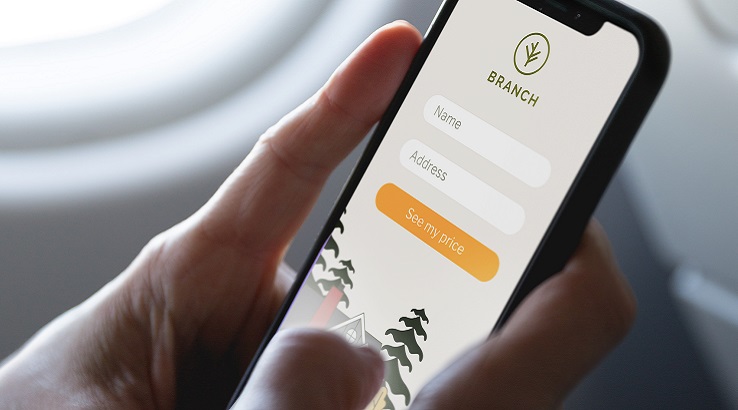 The home and auto insurer is taking on insurance fraud by rewarding customers when their neighbors vouch for them.
An Ohio-based insurance company has come up with an innovative way to cut down on insurance fraud. Online home and auto insurance bundler Branch has introduced Community Pledge, where your neighbors can vouch for you and help you get a discount on your premiums.
For each neighbor who vouches for you, you will receive a 1 percent discount. Up to five neighbors can vouch for you, for up to a 5 percent discount. The neighbors must be Branch customers and must sync their accounts to yours through an accepted "vouch request" through the Branch app. Branch offers bundled home and auto insurance, and renters and auto insurance, with additional coverage for umbrella protection, valuables, home sharing and ride sharing. Branch is currently available in Ohio and Missouri.
Branch feels justified in vetting its customers in this way. According to the Coalition Against Insurance Fraud, fraud conservatively takes $80 billion from all lines of insurance. This loss is typically recouped in increases in premiums. For property insurance, this amounts to $34 billion per year, or about 10 percent of all property-casualty insurance losses. By offering this discount, Branch is encouraging its customers to verify their identities.
"At Branch, we're constantly looking for ways to help our customers save money. When we looked at the issue of insurance fraud, we knew there had to be a way to leverage our community to reduce the cost of those bad apples and pass the savings on to our customers," Branch wrote in an announcement.
"We found that opportunity by putting trust back into our community — what if we could give neighbors and friends the power to vouch that their friends (our customers) wouldn't commit insurance fraud? Could we better identify the bad apples or at least identify the good apples and start shifting the cost of insurance accordingly?"
A community mindset
Community Pledge will be made available to Branch's Ohio customers before the larger rollout. Branch, as a startup, believes in cultivating a community amongst its customers. One program it launched in October is SafetyNest, which serves as a safety net for uninsured and underinsured drivers.
Branch donates a portion of all of its customers' premiums to a nest fund that drivers who had a financially crippling accident can apply to. If approved, the nest fund would pay to repair any damages from the accident. Branch argues that the fund can protect the most vulnerable from life-altering situations, such as being pulled over for a busted headlight and subsequently having your license suspended for driving with no insurance.
Another Branch program is My Community Discount, which — when it starts later this year — will exchange invites to the Branch platform for monthly discounts and Amazon gift cards. A platform member receives a $25 gift card for every referral and — if the referral leads to a new enrollment — a 1 percent insurance discount.
Picture: Branch