Branch debit cards now free at Allpoint ATMs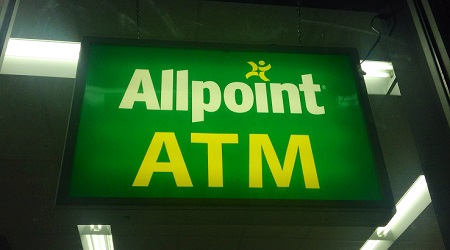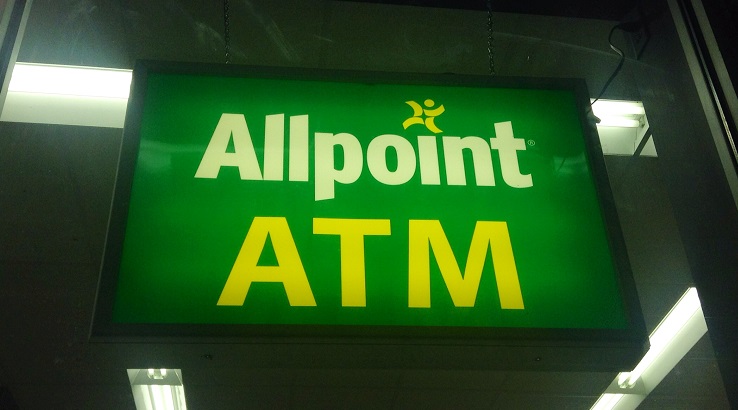 The access includes 55,000 ATMs commonly found in grocery stores, gas stations and retail stores.
Challenger bank Branch has announced it has entered into an agreement with the Allpoint network to allow Branch users surcharge-free access to Allpoint ATMs across the nation. Branch customers can use their Mastercard debit cards at any Allpoint ATM without having to pay a service or transaction fee.
There are 55,000 Allpoint ATMs that can be accessed for no charge in local, regional and national retailers across all 50 states, Puerto Rico, Canada, Mexico, Australia and the United Kingdom. Allpoint ATMs are commonly found in grocery stores, gas stations, department stores, fast food restaurants and convenience stores.
Branch is an employee-benefits provider that offers tools to help workers understand and manage their everyday financial needs. Branch allows its customers access to a portion of their pay up to two days before payday at no cost, offers fee-free checking accounts, provides instant refunds on gas holds and includes budgeting tools.
"With the majority of today's workforce living paycheck to paycheck, employees need equitable financial services that can improve their financial health and help them save for a secure future," Branch Founder and CEO Atif Siddiqi said in the announcement. "An important part of that is giving them ready access to their hard-earned cash without burdening them with ATM fees."
Branch is not the only challenger bank to partner with Allpoint recently. Current, a challenger bank that offers premium and affordable banking products, has announced a partnership with Allpoint to also allow fee-free access to the company's ATMs. The Allpoint network has also partnered with Amazon, allowing customers to use participating Allpoint+ ATMs to add cash to their Amazon.com balances.
Economic instability
The Branch-Allpoint partnership comes at a time when a growing number of Americans are suffering from wage insecurity. Depending on the survey, between 50% and 74% of Americans earning less than $50,000 per year live paycheck to paycheck. This is reflective of a sense among many workers that the economic recovery following the Great Recession has not affected them. 57% of respondents surveyed by Nielsen believe they are still in a recession.
For many Americans, wage growth has been stagnant. One survey shows that half of American workers did not receive a raise in 2019. This is despite the country being on a record streak of job growth. This, combined with a rising cost of living, has stretched many American families' budgets beyond capacity.
"Income volatility is one of the many challenges workers confront when managing their money, and we're pleased to partner with a company like Branch that has demonstrated a commitment to helping the workforce establish a firm financial foothold," said Carter Hunt, managing director of North America for Cardtronics. "Having easier, surcharge-free access to funds is a significant benefit to these customers."
Flickr/Mike Mozart