You can soon borrow up to $500 from your Bank of America account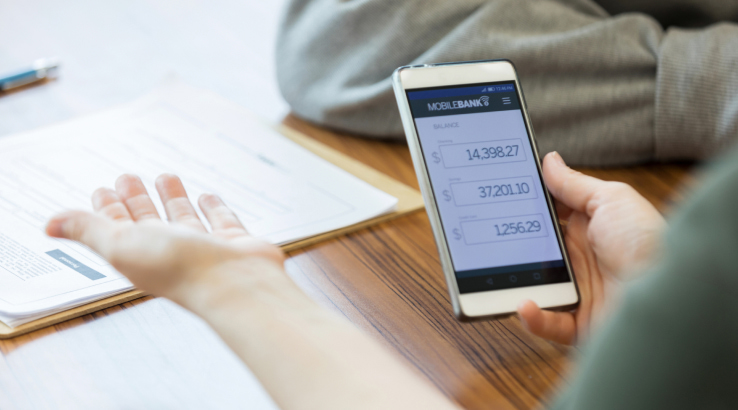 The Balance Assist loan, set to launch in January 2021, offers short-term loans for a $5 fee.
Bank of America customers will soon have access to loans of up to $500 directly through their checking accounts, the bank announced Thursday.
The Balance Assist loan will be available to Bank of America checking account customers, starting in select states January 2021 before rolling out nationwide early next year.
"Balance Assist is the latest in a powerful set of transparent, easy-to-use solutions to help our clients budget, save, spend and borrow carefully and confidently," said D. Steve Boland, president of retail at Bank of America, in a statement. "People want the power to achieve financial freedom and stability, and are seeking simple, clear solutions and advice to help them along the way."
What is the Balance Assist loan?
Bank of America's Balance Assist loan is a low-cost short-term loan.
You can apply for a loan between $100 and $500 in $100 increments for a flat $5 fee. It takes minutes to deposit into your checking account after approval, and you have 90 days to repay the loan in three monthly installments.
That works out to an APR of 5.99% to 29.76%, depending on how much you borrow.
It doesn't charge any late fees if you miss a repayment, but Bank of America hasn't yet disclosed what actions it will take to collect missed repayments.
Who can qualify?
You must have a Bank of America checking account for at least one year before you can qualify for a loan — and Advantage SafeBalance accounts are ineligible.
You also must have a positive balance on all Bank of America checking accounts, and the account you apply with must have regular deposits.
There are no hard credit or income requirements, but Bank of America will be able use your accounts to verify your income and spending based on your account data.
An inexpensive payday loan alternative
The Balance Assist loan offers rates and terms that are much more favorable than payday lenders offer. Most charge around $15 per $100 borrowed, and most require repayment in full within 14 to 30 days. This can work out to APRs of 700% or higher.
Many states have banned payday lenders altogether due to the high cost and risk to consumers. Loans with terms this short can be difficult to repay and often trap borrowers in a cycle of debt.
The Balance Assist loan is even competitive compared to other low-cost payday loan alternatives. Many federal credit unions offer payday alternative loans, where customers can borrow between $200 and $1,000 at rates usually around 28% APR.
Meeting the needs of a COVID-19 economy
Stimulus talks have stalled, leaving no hope in sight for customers suffering during a COVID-19 economy. And experts predict the demand for short-term loans will be on the rise until consumers have cash in their pockets.
This, combined with a recent Consumer Financial Protection Bureau (CFPB) move to no longer require payday lenders to verify income creates a perfect storm for predatory lending.
More affordable options like the Balance Assist loan make it easier for customers who are struggling due to these unprecedented circumstances to stay on top of their bills.
Photo: Getty Images