Case study: Melanie's experience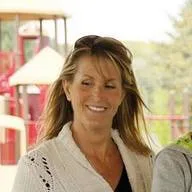 Melanie Huddart
Copy Editor
I've cruised on four occasions, across three different cruise lines. I mainly selected excursions with the cruise line, since third-party excursions offer passengers no security. That means the ship sets sail without you if you miss departure — and you're responsible to catch up at the next port.
On two occasions, I went out on my own excursions — the first time, I rented a jeep and followed a map to tour the entire coast of St. Maarten, stopping at key points of interest along the way. The second time I rented a golf cart and took my son for a sight-seeing tour of Key West. While local providers assisted us in establishing a self-serve itinerary, there was no assurance if we needed help with setbacks encountered along the way.
I loved both independent experiences, but when you're out on your own — or even with a third-party provider — you're constantly mapping your route and watching the time, keeping you from truly relaxing and enjoying the journey. In the future, I'll likely stick to excursions from the cruise line.