Black Friday travel deals: Visit the family or book a vacation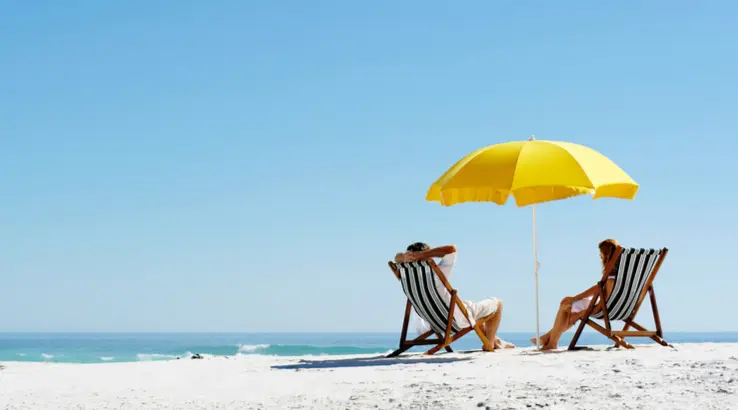 Holiday sales are ideal for booking travel, but those who plan to do so face a tough decision.
A plethora of Black Friday travel deals presents a tough decision for travelers; either book flights to catch up with friends and family or reserve tickets and accommodation at that far-away beach resort you've been dreaming of. Surprisingly, it's a toss-up.
Half (50%) of the respondents to PricewaterhouseCoopers' 2017 Holiday Outlook survey said the trip they take this holiday season will be to visit family, while almost as many (42%) are headed away on vacation. The remaining proportion (11%) have decided they can't choose one over the other – so they're doing both.
About two in five Americans (39%) expect to travel over the holidays, and the vast majority of them (72%) will do so domestically. Slightly more people will stay with family or friends when they travel (36%) than check-in to a name brand hotel (33%).
Location is often the determining factor when making plans, but for those under 35, price takes precedence.
The typical American household allocates a third of their family's holiday budget (30%) for travel, which averages out to be $336. If you make less than $60,000 a year, the average is closer to $253, up a quarter (25%) from 2016. If you make more than $60,000, the figure rises to $432, up slightly (8%) over a year ago.
Generationally, Gen Xers (aged 36-50) and Boomers (aged 51-70) are most likely to spend on holiday travel, while millennials shop online for their travel arrangements more than any other group (44%). Where people shop online is just as diverse: slightly more travelers (40%) go to hotel websites for loyalty points, though many (35%) also seek out travel websites for discounts.
While a big trip may push that amount higher, it doesn't have to. Black Friday has some spectacular deals.
One of the best is WOW air's $99 one-way flights to Europe, departing from several US cities, all with a stop in Reykjavik. These deals began Monday and are valid on flights this week or for trips as late as next fall.
European budget airline Ryanair is having a week-long Black Friday Sale, providing US visitors ongoing travel options once they've arrived in Europe. You can transfer at either London Stansted or London Gatwick and fly to Spain, Portugal, Italy, Switzerland, Slovakia, the Czech Republic, Hungary, Poland, Norway, Sweden, Austria, Luxembourg, Bulgaria, Latvia, Romania, Montenegro, and many other destinations from just $6.50 one-way.
Ryanair is promoting new deals every day for travel itineraries between December 2017 and June 2018.
American carrier Delta Air Lines has cheap return flights starting at $599, departing from a host of US cities to one of Europe's secret islands of adventure, Ponta Delgada, Portugal. Save when you book by November 28, 2017, for travel from May 24 through September 3, 2018.
Book a flight and hotel package to any destination with Southwest Airlines and you'll save hundreds of dollars when you use their promo codes at the time of booking. Save $125 on U.S. destinations using promo code SAVE125 and take $250 off international destinations with promo code SAVE250. You'll need to book before December 4, 2017. However, one-day advance purchase is required and restrictions or exclusions apply.
Air China is offering 15% off airfares from all destinations in the US to cities in China. Book between November 24-27 for travel dates ranging from November 24, 2017 until April 30, 2018. Codeshare flights are excluded.
Priceline is having its biggest Black Friday and Cyber Monday sale ever, with over $1 million in hotel savings.
All airfares, accommodations, deals and holiday packages are subject to availability, so you'll need to hurry.
Latest Black Friday headlines
Picture: Shutterstock