Despite the surge, Bitcoin remains stuck in trading range. Here's what's next.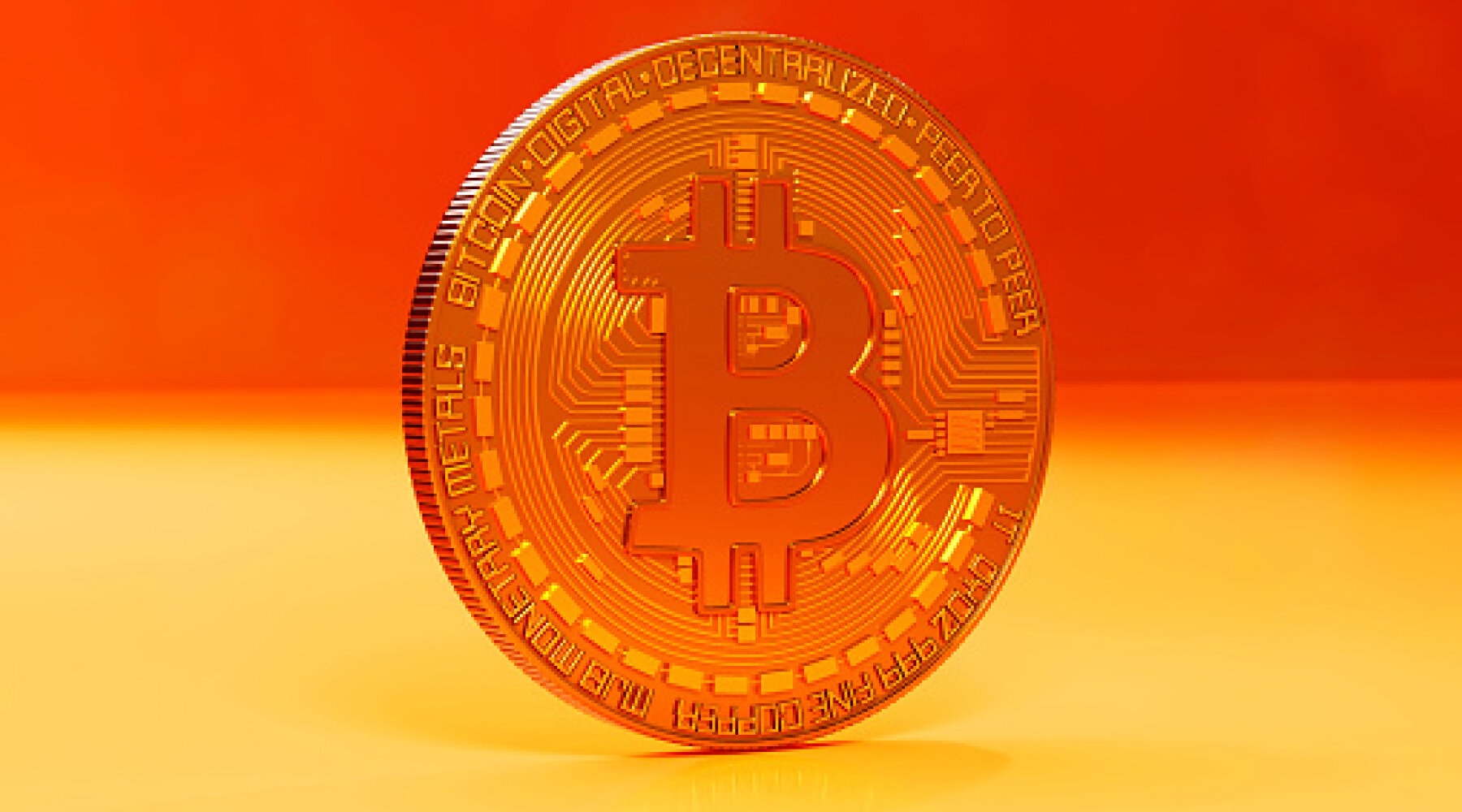 Despite gaining 9% in a single day, Bitcoin failed to break $45,000 and fell back. Now, investors turn to the Fed.
Bitcoin moved to $42,000 earlier this week, likely driven by the hope that President Biden's executive order on crypto will eventually clear up regulatory questions. The following day, all gains were lost, and Bitcoin is trading back to where it started the rally at about $38,000.
This fall, once again, dashed hopes that Bitcoin and other cryptos could finally break out. So what's next?
Next week, the market will watch the Federal Reserve, but the likely reaction isn't clear.
Bitcoin is still stuck in a trading range
Since the beginning of 2022, Bitcoin has been trading in a range of $35,000 and $45,000 without any break through either of these price levels.
Biden's executive order looked briefly like the sort of catalyst needed to push the price above $45,000, but it ultimately didn't bring any clarity to the crypto space, and we're back to where we started.
Strong catalyst required to push Bitcoin
The Federal Reserve meeting next week with an expected rate hike could provide fuel to move Bitcoin, but it's unlikely to be a lasting push. This could change if the Fed raises interest rates by more than the expected 0.25%.
On one hand, Bitcoin was thought of as an inflation hedge in 2021, but when inflation hit record levels, the cryptocurrency started acting as a tech stock — falling with rising inflation. This doesn't bring any clarity on what to expect with the inflation-driven rate hike.
If Bitcoin moves like stocks, it could fall. But the well-telegraphed rate hike could already be priced into the markets, and you could see a relief rally if the Fed acts as expected.
Altcoins follow Bitcoin
Popular altcoins are still tied to Bitcoin; where Bitcoin leads, altcoins follow. The notable exception here is Terra (LUNA), which saw a massive rally recently, outperforming all top 10 cryptocurrencies by market cap.
Learn more about Terra in our dedicated guide.
Kliment Dukovski owns Bitcoin and Luna as of the publishing date.
Information on this page is for educational purposes only. Finder is not an advisor or brokerage service, and we don't recommend investors to trade specific stocks or other investments.
Finder is not a client of any featured partner. We may be paid a fee for referring prospective clients to a partner, though it is not a recommendation to invest in any one partner.