Better Visa Debit Card review
This card helps protect you from medical debt but comes with a monthly subscription fee.
The Better Visa Debit Card accompanies the Better spending account. Its main highlight is a small insurance policy to help cover some losses from unexpected circumstances, such as an accidental injury. But to qualify for this perk, you'll need monthly deposits of at least $500 and spend at least $250 on your debit card each month.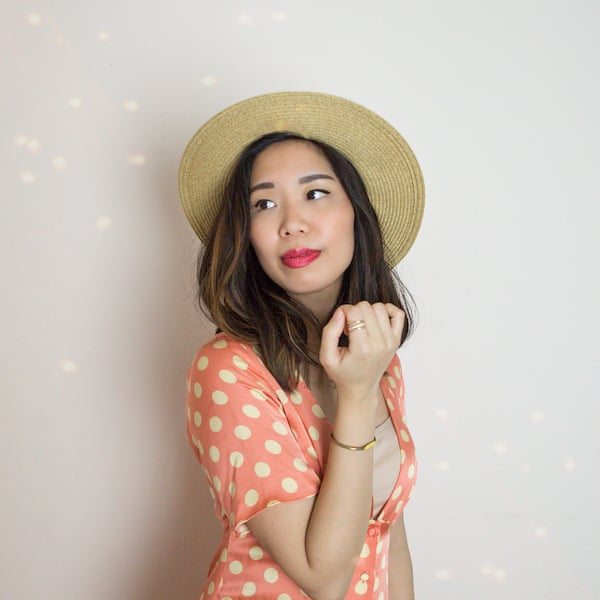 Review by
kimberly.ellis@findercrew.com
---
Kimberly Ellis is a writer at Finder. She hails from New York City with a BA from Queens College and a New York State teaching certificate. After teaching in both public and private schools, Kimberly decided to take the world by storm and dive into the media industry — where she covers everything from home loans and investing to K–12 education and shopping. She's also an aspiring polyglot, always in a book and forever on the hunt for the perfect classic red lipstick.
Expert review
The Better Visa Debit Card and Spending account is best for those who want to take advantage of medical debt counseling, 85% off prescription medications and more, through its Community Safety Net benefits.
But to take advantage of these benefits you'll need to set up direct deposits totaling at least $500 into your Better spending account and spend at least $250 using your Better Visa Debit Card each month. And on top of these monthly requirements, the account has a monthly subscription fee of $4.95, which you can't waive.
It's also important to note that since the average emergency room visit costs $1,389, the Community Safety Net feature won't replace your health insurance since the maximum payable amount for emergency transport, emergency treatment and in-hospital daily benefits is $250 each.
How do I open a Better Visa Debit Card?
Sign up for a Better Visa Debit Card in 10 steps:
Go to the provider's site and follow the steps to apply.
Select Download App.
Enter your phone number and select Text me the app link.
Verify your phone number by inputting the code that you receive.
Fill in your full name, email and residential address.
Create a password.
Read through the Community Safety Net benefits and choose Complete your application.
Verify your eligibility and link your primary bank account.
Select your debit card color.
Enter your Social Security number and date of birth.
Review your application.
Once your Better spending account is set up, you'll get your Better Visa Debit Card within five to seven business days.
Eligibility
To qualify for a Better Visa Debit Card, you'll need to meet the following requirements:
At least 18 years old
US-based bank account to fund your new Better Banking account
Smartphone
Required information
Provide the following details when you open an account:
US phone number
Social Security number
US residential address
Bank account details
4 benefits of a Better Visa Debit Card
The Better Visa Debit Card and a Better Spending account come with these perks:
No opening deposit. Choose how much you want to fund your account.
Community Safety Net. When you set up at least $500 direct deposits and spend $250 on your Better Visa Debit Card each month, you'll get up to $5,000 accident insurance per policy term, up to 85% off prescription medications with BetterRX discounts and free medical debt negotiation. Better Banking also plans to add a no-credit-check, no-interest cash advance lifeline to your debit card, as well as discounts and cashback on everyday spending.
Free trial. Test out your debit card and the Community Safety Net benefits for free for 30 days.
No overdraft fees. Better Banking doesn't charge overdraft or nonsufficient funds fees. Any transactions over the amount you have in your account will be denied.
3 things to look out for
Although the Better Visa Debit Card comes with the unique Community Safety Net feature, consider the following drawbacks of a Better Banking account:
Monthly subscription. After your 30-day free trial, it'll cost $4.95 a month and the fee is unwaivable.
Limited customer service options. You can't speak to a customer service representative in real-time. Whether you shoot Better an email or send a message to a representative on its website, you'll still need to wait for a response.
Limited deposit and withdrawal options. Better Banking's website states the only way you can fund your account is by transferring funds from an external bank account, which means you may not be able to deposit cash, write or deposit checks or send and receive wire transfers. We've reached out to customer service to verify other deposit and withdrawal options and are waiting to hear back.
If you need easier access to your hard-earned cash, you'll need to shop around for another checking account.
Better Banking's ATM network and fees
Withdraw cash at any of Allpoint's 55,000 ATMs for free using your Better Visa Debit Card. And Better Banking doesn't charge any out-of-network ATM fees. So if you need to use a non-Allpoint ATM, you're responsible for the fee that the ATM owner charges.
Better Visa Debit Card's reviews and complaints
Since the Better Visa Debit Card is a relatively new product, reviews are hard to come by. There are no customer reviews on the Better Business Bureau website, Trustpilot or Reddit as of August 2021.
The Apple App Store gives the Better Spending account and debit Card a 5 out of 5-star rating based on six reviews. And seven Android users rate it a 3.9 out of 5 stars.
Customers love the thought of the Community Safety Net. But none of the reviews report having successfully filed a claim to use its benefits yet. One negative review cites difficulty getting in touch with customer service, and another user had issues accessing their money.
Compare Better Visa Debit Card with other checking accounts
See how the Better Spending account and debit card compares with other checking accounts. Use the table to sort by monthly service charges and ATM fees.
How do I deposit or withdraw my money?
Better Banking doesn't have any brand ATMs or physical branch locations, and your deposit and withdrawal options are pretty limited.
Deposit options
External bank account transfers
Withdrawal options
Debit card purchases
ATM withdrawals
External bank account transfers
How to contact Better Banking customer service?
There are only two ways to get support: