This article contains links to products or services from one or more of our advertisers or partners. We may receive a commission when you click or make a purchase using our site. Learn more about how we make money.
When is the best time to visit Maldives?
Off-peak dates with sunny skies and wide-open, beachy spaces.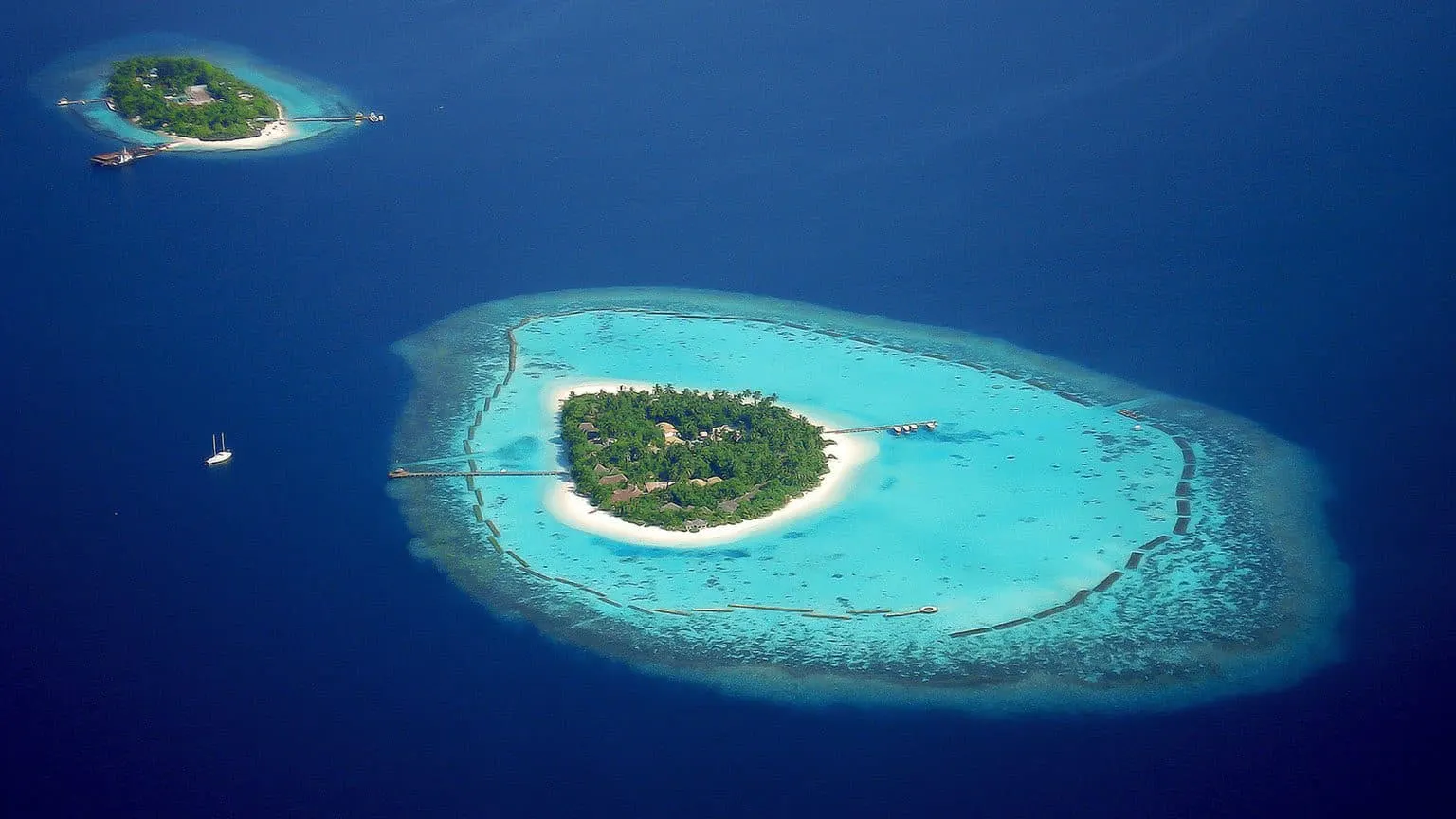 When it comes to vacationing in Maldives, a few important factors come into play: sunshine, crowds and price. Here's when to travel for the perfect balance between all three, based on your priorities.
When is the best time to visit Maldives?
That depends on the kind of experience you're after. While beach bums should opt for the dry season that lasts from November through April, surfers and travelers that don't mind spontaneous heavy rains can save money by booking during the low season from May to October.
For a beach vacation at a decent price, schedule your trip during November or April — the driest months of the low season, with warm temperatures of 73°F to 88°F degrees. Peak season falls between December to March, when more tourists visit and prices for flights and hotels are higher.
Cheapest time to fly to Maldives (Male's Velana International Airport)
Overview
The weather in Maldives consists of wet and dry seasons. Dry season is between November and April, while the wet, monsoonal season is between May and October. September is usually the wettest month, and March tends to be the hottest month of the year.
Maldives is a popular destination for couples and honeymooners from all over the world, so it's difficult to note a time where you won't be sharing the islands with other lovebirds. But avoiding the peak Christmas holiday period will likely grant you a little respite.
Weather and prices
Best time to visit Maldives for weather: The hottest, driest months are February and March and ideal for spending long days sunbathing on the beach.
Cheapest time to visit Maldives: Flights and hotels from May to October tend to be cheapest, due to monsoon season. Though there are periods of heavy rain, storms usually move through the area quickly. So if you're on a tight budget and are flexible with your daily itinerary, this could be a good option.
Best time to visit Maldives for…
Your honeymoon: For the most memorable honeymoon, visit Maldives during the dry season between November and April — but avoid the holidays.
Beaches: November to April sees the most sunshine and the least amount of rainfall.
Diving and snorkeling: Underwater sports in Maldives are good all year round, though the high plankton density in May attract especially interesting creatures like whale sharks and manta rays. Keep in mind that the wind and rains in May during monsoon season can reduce visibility.
Surfing: For the biggest Indian Ocean waves, visit the Maldives between October and May — the rainy season. Expect strong winds, larger waves and stronger swells.
Spa relaxation: Relaxation is what Maldives is all about and can be enjoyed all year round, though some spas may close during low season.
Save big with the latest Maldives travel deals
Bottom line
After pinpointing the weather and experiences you most desire, use our flight tool to compare rates and routes from here to Maldives — or should we say, paradise.
Frequently asked questions
More guides on Finder