Finder is committed to editorial independence. While we receive compensation when you click links to partners, they do not influence our opinions or reviews. Learn how we make money.
Best time to visit Malaysia
Pinpoint the ideal dates based on your activities and itinerary destinations.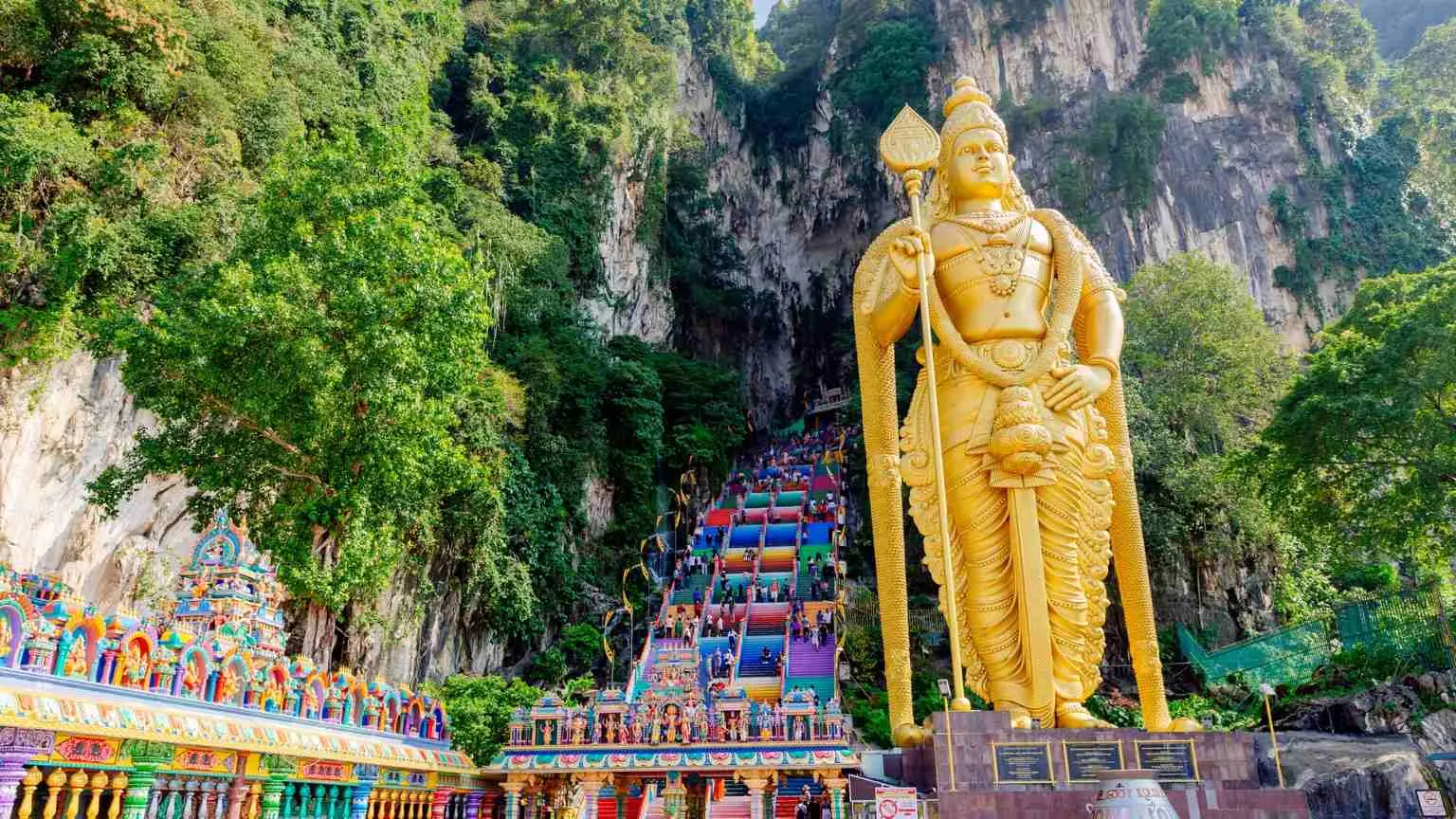 The best time to visit Malaysia depends on whether you're planning to visit the east or west coast. Find the ideal months depending on your destinations — and scope out the best time to visit for scuba diving and snorkeling, hitting the beaches and sightseeing from coast to coast.
When is the best time to visit Malaysia?
If you're headed to the west coast, the lowlands or the highlands, November to March offers the perfect pairing of dry weather and off-peak prices.
If you're traveling to the east coast, visit between April and September to steer clear of the wet season and heavy rains.
Overview of typical weather in Malaysia
Malaysia has consistent hot and humid weather year round. The west coast experiences its wet season from April to October — but thundershowers are usually brief and provide a relief from the humidity. The east coast's rainy season is from November to February and has heavier rainfall. Most beaches and accommodations are closed until March.
Temperatures are consistent all year round. Expect 70°F to 90°F on the coast and slightly cooler in the highlands, about 59°F to 77°F. Shoulder-season months November and March are ideal for travel deals and smaller crowds.
Best time for these activities in Malaysia
Depending on what you want to do, find the best times for a visit.
Sightseeing. November to March is best because it typically gets the smallest amount of rain. In Kuala Lumpur, we recommend visiting the Petronas Twin Towers as well as the nearby Batu Caves.
Beaches. You can enjoy the beach anytime of year — but expect daily rain showers. The heaviest showers are in September and October. The best time to visit east coast beaches is from March to September, since it's typically drier than the rest of Malaysia during this time. Visit west coast beaches from November to August.
Snorkeling and diving. The majority of the best dive and snorkeling spots are located on the eastern peninsula, making the best time of year to visit between April and September. Monsoon season hits from October to March, making the water murky and visibility unclear. For diving and snorkeling on the west coast, you should plan a visit between November and August.
Honeymoon. Honeymoons are ideal at resorts on the east coast. March to mid-May and September will give you the best weather, lower prices and fewer crowds — plus minimal rain.
Best time to visit Singapore, Malaysia and Thailand
Singapore and Malaysia have similar weather all year round. It's usually best to avoid the heavier rainy season in Singapore by traveling in November, February and March. That way, you can skip crowds around Christmas, New Year's and Chinese New Year.
Weather in Thailand tends to fluctuate more throughout the year than in Malaysia and Singapore. That said, the best time to visit this trio of South Asian nations is still from November to March. April brings extreme heat and humidity, as well as the start of the rainy season.
But keep in mind that November to March is peak tourist season. Still, crowds tend to dwindle as spring nears. So choose March for that sweet spot between lower prices, fewer tourists and gorgeous weather.
Bottom line
After you've chosen the best time for your trip to Malaysia, compare flights to book an ideal route at the cheapest price.
Frequently asked questions
Now that you know when to go, these Malaysia travel deals can save you a bundle: