Finder is committed to editorial independence. While we receive compensation when you click links to partners, they do not influence our content.
When is the best time for a river cruise in Europe?
Plan to avoid low and high water levels, excessive crowds and freezing temperatures.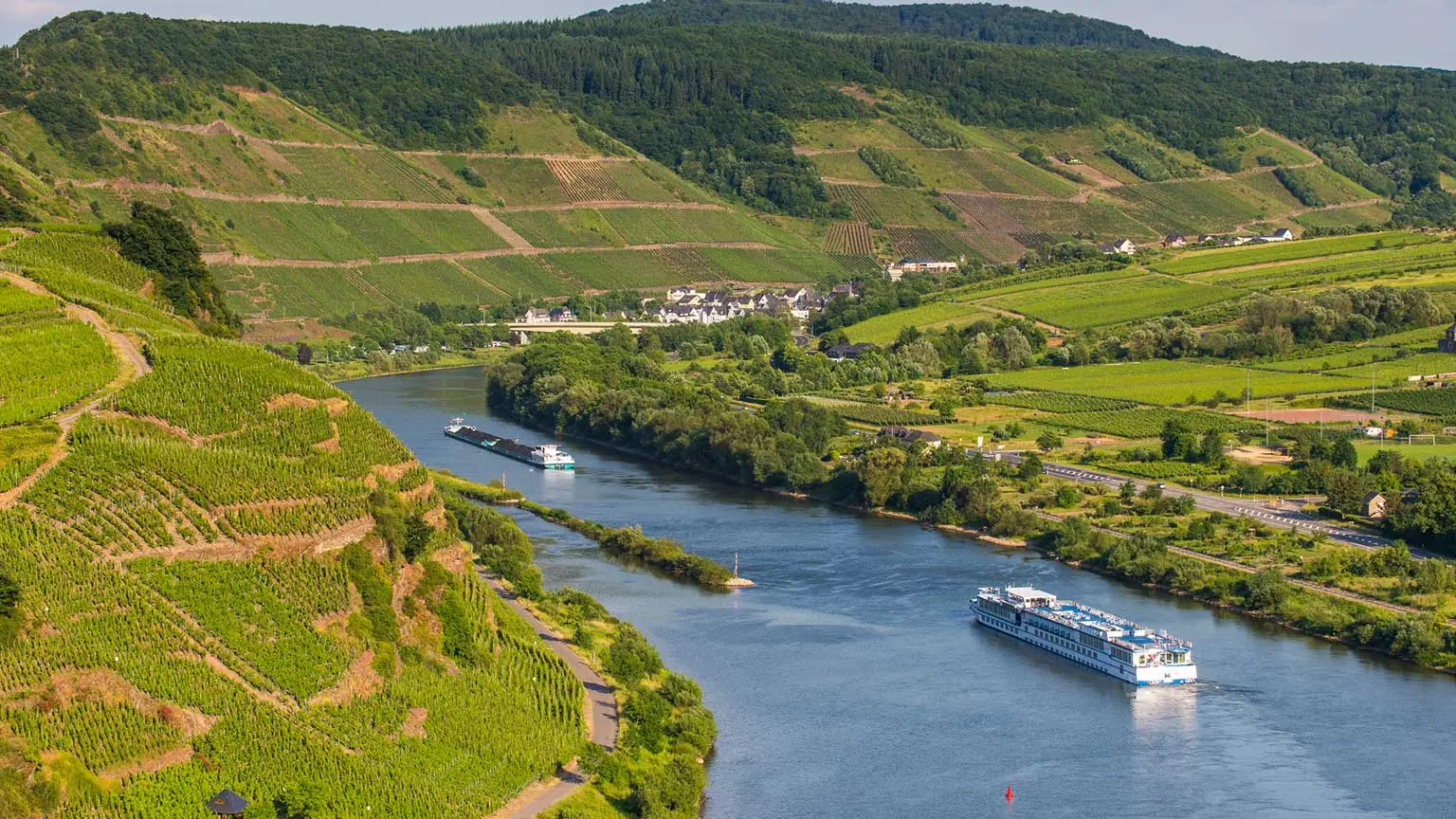 Choosing the best time for a river cruise in Europe can be tricky. You don't want your hard-earned adventure to be disrupted by low or high water levels, frozen rivers or broken canal locks.
While weather is always going to be unpredictable, some months have a better track record than others when it comes to providing ideal conditions for river cruising.
Best time for a river cruise in Europe
The best time for a river cruise in Europe is September.
September has a pleasant climate and usually sees normal water levels, which means a minimal chance of disruption due to high or low water levels. Plus, with the majority of summer crowds gone— and the heat of July and August behind you — September brings some of the best river cruising conditions. Tickets also tends to be cheaper during this time.
October is the next best month to schedule your European river cruise, though the temperature tends to be cooler.
---
When to avoid scheduling your European river cruise
During April, May and June, snow melt and spring rain create flooding in most European rivers. As a result, ships have trouble passing under low-hanging bridges.
When levels start to recede around August, especially after a dry summer, cruises can be postponed or canceled altogether because low water in some of the river systems. However, if this is the best time for you to travel, consider getting cruise insurance so that you'll be compensated for altered itineraries or canceled sailings.
By November and December, you run the risk of rivers freezing in northern and eastern Europe. They're sometimes closed shortly after Christmas during the dead of winter. The colder temperatures may also deter you from sitting out on the cruise deck to enjoy views of the passing countryside.
---
Weather and prices
Consider the weather and how much you'll pay before you take your cruise:
Best time for weather for a European river cruise: From late June to mid-October. Climate is warm and dry. Just watch out for low water levels around August.
Cheapest time for a European river cruise: Europe attracts fewer visitors during winter due to freezing temperatures. This makes river cruises cheapest during October, November and early December. You may, however, face bitter temperatures and freezing rivers.
---
Popular European river cruises
Already have a course in mind? These seasons are lovely for cruising the Rhine, Danube and Main:
Rhine River: Despite the risk of high water levels in March and April, a river cruise at this time of year typically features blossoming tulip gardens along the river. To play it safe, avoid the rainy months from April to June.
Danube River: River cruises on the Danube are popular in December, thanks to vibrant celebrations and cities dressed up beautifully for the holidays. Christmas market cruises along the Danube are in high demand, and for good reason.
Cruise Amsterdam to Budapest on the Main, Rhine and Danube Rivers: To see the Dutch tulip gardens, April and May are the best months to take a cruise. If you prefer Christmas markets, December is the right time for your trip. But take the cruise in September for pleasant weather and reliable water levels.
Latest European river cruise deals
Bottom line
Finding the best time of year for your European river cruises makes for a wonderful way to visit bucket list cities throughout the continent. Explore various cruise options to help book the best experience.
Frequently asked questions
More guides on Finder