Finder is committed to editorial independence. While we receive compensation when you click links to partners, they do not influence our content.
15 mind-blowing thrillers available to stream
If you're not that into horror, a twisty psychological thriller is guaranteed to keep you on the edge of your seat.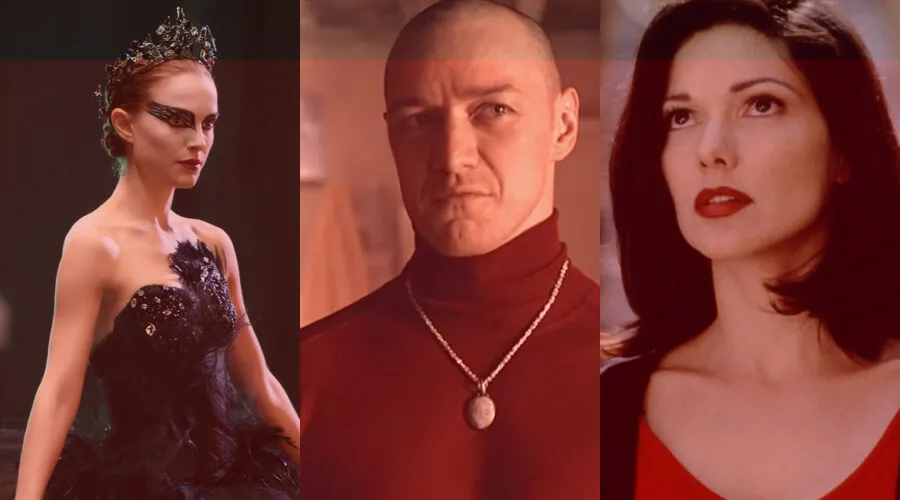 The best thrillers offer compelling protagonists, a copious dose of suspense and a few mind-bending twists. If you're looking for a thrill, here are the top 15 movies to stream. Proceed with caution — some of these are not recommended for the faint of heart.
1. Inception
---
Inception
centers on a thief with a rare and in-demand ability to infiltrate someone's dreams and extract information from their subconscious. While this makes him sought-out in the world of corporate espionage, it also causes him to lose pretty much everything he loves most. So when he gets a chance at redemption, he clings to it. Too bad it involves doing something that hasn't been done before: planting an idea into someone's mind.
Innovative and fascinating, Inception became a hit upon its release back in 2010, proving once again that thrillers don't have to dumb things down to appeal to a large variety of viewers. The movie's fast pace and captivating premise should be more than enough to keep you glued to the screen, with the stunning visuals a nice bonus.
Stream it on Netflix
2. Donnie Darko
---
During the late '80s, a teenager sleepwalks one night to meet a giant and scary-looking rabbit who tells him the world will end in 28 days. When the teenager, named Donnie, returns back home, he discovers that a jet engine has crashed into his bedroom.
Is Donnie fighting some inner demons, or is the world really coming to an end? We guess you'll have to tune in to find out. Trust us, the movie is more than worthy of your time, boasting a remarkable performance from Jake Gyllenhaal and juggling some daring and original ideas. You might even need to watch Donnie Darko more than once to truly appreciate its brilliance.
Stream it on Tubi
3. The Machinist
---
The Machinist
is an uncomfortable movie, to say the least. It centers on Trevor, a factory worker who suffers from a severe case of insomnia that causes him to lose a concerning amount of weight and also severely affects his mental health. When Trevor causes an accident that injures a coworker, his condition gets even worse, escalating into full-on paranoia.
While the movie became popular due to Christian Bale's extreme physical transformation for the role, it's also important to note that the actor offers a brilliant performance, one that will stay with you for a long time. The Machinist is the kind of movie you admire more than enjoy. However, we guarantee that you won't forget this trip into Trevor's nightmarish reality anytime soon.
Rent it on YouTube or Google Play
4. The Usual Suspects
---
The Usual Suspects
is, like the
The Sixth Sense
, the type of movie everyone loves to spoil, so you might be familiar with the big twist already. But if you somehow made it this far without 1) seeing the movie and 2) learning the ending, rejoice! You can bask in its glory without a
pre-blown
mind.
A massive explosion leaves 27 men dead and millions of dollars' worth of cocaine missing. The movie follows the interrogation of Kint, a small-time conman who tells a convoluted tale about the days before the explosion. Although The Usual Suspects looks like a pretty straightforward whodunit at first glance, it turns into much more as Kint's story progresses. Suspenseful and entertaining, the movie serves plenty of fun twists along the way, building up to a truly satisfying ending. You can't go wrong with this one.
Rent it on YouTube or Amazon Prime
Stream it on Amazon Prime
5. Identity
---
Identity
offers an intriguing, but somewhat unoriginal premise – ten strangers find themselves together at a motel during extreme weather and start to get murdered one by one. Don't be fooled, though. Thanks to a fabulous twist,
Identity
is far from conventional. While the story isn't perfect, the movie is so captivating that the occasional plot hole won't bother you one bit. Plus, there's some great acting involved, with John Cusack in particular being worthy of praise.
At the end of the day, the movie will leave you either completely mesmerized or utterly exasperated. There's no in between. For the record, our money is on option one.
Rent it on YouTube or Amazon Prime
Stream it on Amazon Prime
6. The Others
---
This spooky thriller follows Grace, a mother of two who moves her family to the English coast during World War II. While awaiting word from her missing husband, Grace does her best to protect her kids from a rare photosensitivity disease. When her daughter claims that she can see ghosts, Grace believes that the servants are playing tricks. However, she soon discovers that supernatural occurrences are not quite out of the question.
Chilling and creepy, The Others is the kind of movie that doesn't need special effects to give viewers goosebumps. Elegant and beautifully shot, it relies on mood and suspense instead of jump scares and masked serial killers. If you're into that type of thing, you'll be hooked from the first scene.
Rent it on YouTube or Amazon Prime
Stream it on Amazon Prime
7. Black Swan
---
Who would have thought that a ballerina's life could take such a dark turn? And yet, that's the idea behind this highly acclaimed movie, starring Natalie Portman in the role of a lifetime. She plays Nina, a ballerina whose passion for dance borderlines on obsession. So when a rivalry with a newcomer dancer takes shape, Nina becomes willing to go to dangerous lengths to see her dreams come true.
Dark and twisty, Black Swan's sheer intensity is enough to make you hold your breath at regular intervals. The movie offers just enough melodrama to keep things interesting, but ultimately delivers an effective portrayal of the sacrifices required to achieve success. It will give you a lot to think about.
Stream it on HBO Now
8. Source Code
---
Source Code
's premise is outlandish, but the movie flawlessly pulls it off. It centers on Colter, played by Jake Gyllenhaal, a soldier who is part of a top-secret military operation. As such, he is enrolled in an experiment called the Source Code, which enables him to cross over into another man's identity in the last eight minutes of his life. Colter wakes up in the body of a man who died in a commuter-train explosion and must learn the identity of the bomber in order to prevent another similar catastrophe. All before he runs out of time.
Source Code offers tons of great action, a brisk pace and some underlying emotion that gives it just the right amount of depth. It's fun and compelling to the point where you'll forget all about how silly the premise is, sit back and enjoy the ride.
Stream it on Sling TV
Stream it on Sling TV
9. Edge of Tomorrow
---
Live. Die. Repeat. That's the motto at the core of
Edge of Tomorrow
, a clever and entertaining thriller starring Tom Cruise and Emily Blunt. The movie takes place in a reality where Earth is under attack from seemingly invincible aliens. Major William Cage is assigned a suicide mission, but within moments after being killed he is thrown into a time loop, reliving the same brutal fight over and over again. With each encore, he gets closer to defeating the invaders and gains a powerful ally along the way.
Edge of Tomorrow is a fun mix of action and sci-fi, giving Cruise another opportunity to play a role he excels in every single time – the flawed, but likable hero. The outstanding special effects don't hurt either.
Rent it on YouTube or Amazon Prime
Stream it on Amazon Prime
10. Looper
---
Looper'
s premise is mind-blowing enough, but the movie ups the ante with some fine acting and exciting action scenes. In a future society, time-travel is invented. There's a catch, though – it's illegal and only available to those with the means to pay for such sought-after black market shenanigans. For instance, when the mob wants to get rid of someone, they send their target 30 years into the past, where a hired gun known as a looper lays in wait to mop up. All goes well until one day, when the mob sends the looper's future self back in time for assassination.
Starring Bruce Willis and Joseph Gordon-Levitt, Looper is thrilling, smart, fast-paced and riveting. It may suffer from the occasional plot hole, but the movie's got enough going on to keep you on the edge of your seat.
Rent it on YouTube or Amazon Prime
Stream it on Amazon Prime
11. Mulholland Drive
---
Written and directed by David Lynch, this neo-noir mystery thriller will delight, excite and confuse you, often at the same time.
Mulholland Drive
centers on an aspiring actress, Betty, who finds that another woman has taken refuge in her apartment. She was left amnesiac after a car crash. Together, the two attempt to solve the mystery of the amnesiac's true identity.
This is the kind of movie that's meant to be savored. It's hypnotic and haunting, to the point where you can't be sure what exactly is going on, but you find yourself highly entertained nonetheless. Mulholland Drive is just as glamorous as Los Angeles, the city it celebrates. Starring Naomi Watts and Laura Harring.
Rent it on YouTube or Google Play
12. 10 Cloverfield Lane
---
After surviving a car accident, a young woman wakes up in an underground bunker with a man who insists that the air is now unbreathable and their only hope at survival is to remain inside. Uncertain what to believe, the woman soon determines that she has to escape at any cost and find out for herself whether the world outside is truly uninhabitable.
Tense and suspenseful, the movie is excellently shot, making the most of its confined setting. The less you know about this one, the better, so we won't spoil the fun by giving any extra details. Just know that you'll be in for a treat.
Rent it on YouTube or Amazon Prime
Stream it on Amazon Prime
13. Split
---
Coming from the twisted mind of M. Night Shyamalan,
Split
revolves around the abduction of three teenage girls. They're held captive by a man with 23 personalities and must find a way to escape before a dangerous 24th reveals itself.
James McAvoy is perfectly cast in the role of the deranged abductor, manifesting unique physical attributes for each of his multiple personalities. Captivating and tense, the movie is the best kind of disturbing, proving that the famed Shyamalan, also responsible for The Sixth Sense, is back in top form following a series of mediocre flicks. However, this one is worthy of your undivided attention.
Rent it on YouTube or Amazon Prime
Stream it on Amazon Prime
14. Enemy
---
If you couldn't already tell by skimming our list, Jake Gyllenhaal is a treasure when it comes to thrillers.
Enemy
is no exception. This time, he portrays a college professor who finds that he looks just like an actor. He decides to track the man down and, as a result, their lives become bizarrely intertwined.
Enemy is spooky and unpredictable. And with Gyllenhaal playing both the professor and his doppelgänger, things only get better, and more peculiar, as the movie progresses. You won't see that ending coming, we're sure of that.
Stream it on Netflix
15. Take Shelter
---
Take Shelter
centers on Curtis, a man who lives in a small town with his happy family – a loving wife and a hearing-impaired daughter. But when Curtis starts to have dreams about an impending apocalypse, he decides to build a storm shelter in the backyard instead of confiding in his wife. Not only that, but his behavior becomes weirder and weirder, causing tension in his family and community.
Michael Shannon gives a powerhouse performance as Curtis, a man whose growing anxiety becomes difficult to manage. Plus, Take Shelter is a seamless blend of drama and terror, hinting there's a much more complex story bubbling just under the surface. You'll just have to wait for a bit to find out just how complicated the narrative really is.
Stream it on Crackle
Bottom line
The best thrillers keep you on the edge of your seat even after the credits roll. If you're ready to start a heart-pounding binge session, compare streaming services to find one with your favorite flicks.
More guides on Finder