Finder is committed to editorial independence. While we receive compensation when you click links to partners, they do not influence our content.
Best sunscreens to keep your skin happy and safe
Get all the information you need to keep your skin safe from the sun's rays this summer.
Every year, dermatologists stress the value of sunscreen to protect us from the sun's harsh rays, but it's important to know what you're buying, so you can make the best choice for you and your family.
We've broken it down to what you need to know and where to buy our top picks for sunscreen.
Which sunscreen is best?
The best sunscreen will depend on your individual needs. There is no one best product for everyone. Instead, consider what you want from a sunscreen and use that criteria to help you choose which product will suit you best.
Below are our suggestions for the best sunscreens for different needs.
Best everyday sunscreen
Supergoop! Everyday Sunscreen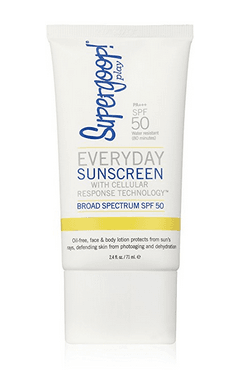 If you're not using sunscreen daily, you should be. Coming into summer, sunscreen should be the first thing on your skincare list and you need a formula with at least SPF30 that you can carry with you for regular use. Reapply your sunscreen every two or three hours or after any exercise for maximum protection.
Our top pick is Supergoop's Everyday Sunscreen. This SPF 50 formula promises to moisturize your skin and protect your youthful glow without being greasy. Users promise it's worth the slightly higher price tag because it really works to protect your skin, day in and day out.
Best sunscreen for your face
EGO SunSense Daily Face Invisible Tint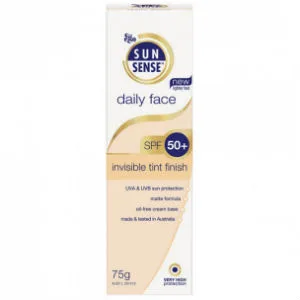 Your face is one of the most sensitive areas on your body when it comes to sun damage, so it's crucial that you know how to protect it properly. The alternative? Literally being red-faced with regret.
Facial sunscreens should have a light, non-greasy formula, especially if you have oily or problem skin. Aim for an oil-free, noncomedogenic sunscreen with a lotion consistency for the best result.
Our top pick is the EGO SunSense Daily Face Invisible Tint SPF50+. This broad spectrum sunscreen is super moisturizing with an invisible matte finish, so it's perfect for your face, neck and chest.
It's hydrating as well as oil-free and noncomedogenic, so it's suitable for oily or combination skin as well as dry skin. Overall, it's a really handy product that you'll definitely want to keep in your bag.
Best sunscreen for children and babies
Neutrogena Sheer Zinc Baby Sunscreen Lotion SPF50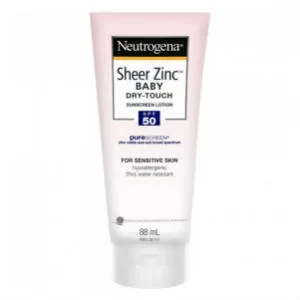 Children and babies have incredibly sensitive skin, and since they're in the process of developing, it's important that you use products that don't have harsh chemicals in them. They're also more at risk for burning, so combine a strong SPF sunscreen with a T-shirt and a hat for maximum protection.
Our top pick for best sunscreen for children and babies is the Neutrogena Sheer Zinc Baby Sunscreen Lotion SPF50. This sunscreen is mineral-based and hypoallergenic, so it's ideal for skin that's on the more sensitive side. Not only that, it's also fragrance-free, paraben-free, oil-free and noncomedogenic – leaving you with only the good stuff.
Best sunscreen for your pets
Dr. Zoo's Natural Zinc-Free Sun Cream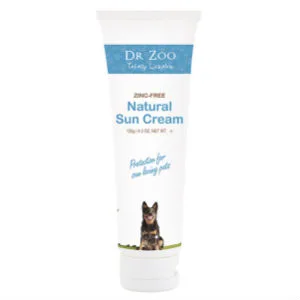 Yes, you read that correctly – your pets need sun protection too! This is especially important if they have a thin coat, are hairless or have light-colored noses. But make sure to buy a pet-specific sunscreen instead of using your everyday human product as zinc oxide is toxic to dogs and salicylates can be fatal when ingested by cats.
Our top pick for best pet sunscreen is Dr. Zoo's Natural Zinc-Free Sun Cream. This brand is Australian-made and owned (they know a thing or two about sunscreen), and it is one of the few retailers that stocks suitable pet sunscreens.
Use this sun cream on dogs, cats and horses. It is also made of canine-friendly materials since, as the brand says, just assume that your dog will try and eat it!
Best vegan-friendly sunscreen
Goddess Garden Organics Vegan and Biodegradable Sport SPF 30 Natural Sunscreen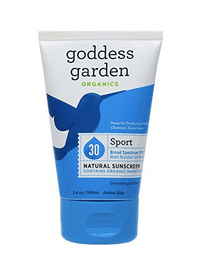 If you live a vegan lifestyle, you only use products that aren't tested on animals and don't have any sort of animal by-products in them, so your sunscreen has to be the same. Cruelty-free production is incredibly important, so aim for products that are locally made, chemical-free and made from naturally derived ingredients.
Our top pick is this Goddess Garden sunscreen, a broad spectrum formula that is organic, vegan and strictly cruelty-free. The formula is non-greasy and vegan-friendly, so you can slather it on without feeling guilty. It's also enriched with aloe, so it'll even help soothe your skin. Win-win!
Best sun protection for your hair
Aveda Sun Care Protective Hair Veil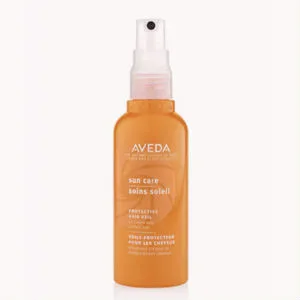 It's super painful to get a burned scalp in summertime, but it's not very hair-friendly to dollop on regular sunscreen. It's important to get a product for your hair and scalp that's SPF friendly without weighing down your locks, especially if your hair is naturally thick. We recommend a hair oil or spray that will hydrate as well as protect since the summer heat can be quite drying.
Our top pick is the Aveda Sun Care Protective Hair Veil. Not only is this product cruelty-free, it's all natural and works as a water-resistant UV protective mist. It is super easy to use and smells like neroli and ylang ylang. Simply spray it onto dry or damp hair before you head out into the sun and reapply throughout your day for an extra boost.
Best SPF50+ sunscreen
Neutrogena Ultra Sheer Dry Touch, SPF 85+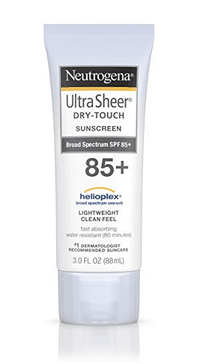 If you're extra sun-conscious and really want to get the absolute most out of your sunscreen, consider upping the ante and getting an SPF50+ sunscreen. The plus sign is important to note because a sunscreen has to test at least SPF60 in order to earn that sign in order to account for the margin of error in testing.
Our top pick for best SPF50+ sunscreen is Neutrogena's Ultra Sheer Dry Touch SPF 85+. Personally tested by the palest among us, this product is guaranteed to keep you from getting fried by the sun as long as it's properly applied.
---
How safe is sunscreen?
Not protecting your skin can lead to serious damage or even skin cancer, so ultimately (with the exception of allergies) the risk of not using an approved sunscreen is far worse than any problems that may arise from the products themselves. Having said that, it's important to know what to look for on the bottle to make sure your sunscreen is appropriate for you.
As sunscreen is designed to cover our bodies very extensively, we need to ensure that there's no risk of ingesting or absorbing harmful chemicals.
Are the ingredients in sunscreen safe or toxic?
Most of the concerns about sunscreen stem from confusion over its chemical makeup and whether there are substances within the products that could actually be harmful to the skin over the long run.
The two main types of sunscreen have different active ingredients. One type contains organic chemical filters and the other contains inorganic metal filters. The latter is considered better for UV protection and overall coverage due to the presence of zinc oxide and titanium dioxide nanoparticles that scatter UV rays and prevent them from being absorbed into the skin.
Chemical filters are less popular as they can occasionally cause allergies and some people believe them to be harmful to your hormones; however, they are still regarded as effective UV-radiation blockers.
Unless you suffer from skin sensitivity or allergies, you shouldn't experience any issues with sunscreen. If you're worried, then just be mindful of the ingredients before you purchase any and ensure you use your product correctly for maximum protection.
---
What is sunscreen?
Sunscreen is one of the best methods of protecting your skin from the sun. Depending on the type and brand, sunscreens can either absorb or reflect UV rays from the sun, keeping your skin cells safe from harm. It's sold as a lotion, a gel, a stick, a cream or a spray and can even be mixed in with some makeup formulas so that you can look fantastic AND protect yourself.
There are two different types of sunscreen: regular and broad spectrum. Broad spectrum sunscreens protect from both UVA and UVB rays. Both types of rays are responsible for severe skin damage, ageing and skin cancers, but the main differences between the rays lie in the frequency and aesthetic effect. UVA rays occur almost all the time and tend to cause tanning, while UVB rays are dependent on location and time and are responsible for burning or reddening.
How do you use sunscreen effectively? And how often do you need to reapply it?
One of the biggest mistakes you can make is assuming that you're protected just because you put a small amount of sunscreen on early in the morning. It takes more than that to ensure your skin is protected properly.
Apply sunscreen liberally and often throughout the day, especially if you've been working out or in the water. A good rule of thumb is to reapply sunscreen every two to three hours, but if you've been exercising or swimming, then you should reapply it as soon as you've finished. Make sure you're using the right type for your skin, and don't forget to use sunscreen even when it seems overcast – UV rays can pass through clouds.
Is sunscreen expensive?
Most sunscreens are quite reasonably priced, and the difference between higher and lower end products is generally a combination of the SPF rating, brand authority and packaging.
The price range for sunscreen can be as little as a few dollars to upwards of $50 per bottle, but it's also important to remember that as long as it's a broad spectrum sunscreen with at least SPF30, it's suitable for day-to-day use without breaking the bank.
Can sunscreen expire?
While generally long lasting, sunscreen does expire, and most brands will print the best before date on the bottle. If there isn't a date, then the general rule of thumb is to replace your old sunscreen every three years. However, if you're using it liberally each day, then it shouldn't last that long anyway.
Try and keep it in a cool, dry area to keep it fresh longer. The scent and texture will clue you in to when you need to replace your bottle. Trust me, you'll be able to tell when it's no good.
Sunscreen vs. zinc
The main difference between sunscreen and zinc is that sunscreen is absorbed into the skin whereas zinc sits on top of the skin as a physical barrier. You may remember images of lifeguards with white, chalky zinc stripes all over their faces.
But nowadays it's possible to get nearly invisible zinc sunscreens that avoid the ghostly glow. Zinc settles on the skin to reflect UV rays and has a much longer shelf life than chemical sunscreens, but it does require frequent reapplication.
Zinc oxide is a popular ingredient for a lot of sunscreen brands now, so you might already be using a zinc product without even realizing it. If you'd prefer not to use a lotion or cream and you're committed to zinc, you can still purchase zinc sticks in a variety of colors from brands like Le Tan and the Cancer Council.
How do you understand what's on the sunscreen label?
There are a lot of confusing terms on the back of most sunscreen bottles, but it doesn't all have to seem like a completely different language. Here are the most commonly used terms, and what they really mean:
Comedogenic/noncomedogenic. Products that are comedogenic have ingredients that clog your pores and can increase the likelihood of acne. If you've got oily or acne-prone skin, make sure you look for the noncomedogenic label on your sunscreen packaging – you'll be saving your skin twice over!
Parabens and phthalates. Parabens are preservatives that prevent the growth of bacteria in personal care products, while phthalates are chemicals that soften plastics and are often included in creams and lotions. Some people believe that they are harmful, so there are options available for paraben- and phthalate-free sunscreens if you're concerned.
Salicylates. Found most commonly in plants and pain-relief medications, salicylates are chemicals that have minor UVB absorption rates and are occasionally included in sunscreens to boost protection. If you have allergies or plan on using sunscreen on your pets, it's best to avoid any with salicylates. The most common salicylates in sunscreens are homosalate and octyl salicylate, so keep a look out.
SPF. SPF stands for Sun Protection Factor and is a measure of how long your sunscreen can protect you from UVB rays. The rating ranges from SPF15 to SPF100. We recommend using a broad spectrum sunscreen with at least an SPF30 rating to protect from both types of UV ray.
UV coverage. This one is simple: UV coverage is the amount of ultraviolet protection that your sunscreen can give you. The sun emits ultraviolet radiation rays (UVA and UVB), which can be responsible for serious skin damage if you don't take precautions.
Water resistant. Water resistant doesn't mean waterproof. In fact, no sunscreen can claim to be waterproof. Water resistant actually refers to how long you can safely swim or sweat before reapplying. If you're wearing a sunscreen with a water-resistant level of 40, you're protected for 40 minutes. Just make sure you reapply afterwards!
Zinc oxide. Zinc oxide is one of the most sought-after ingredients in most sunscreens because of its ability to sit on top of the skin and scatter the sun's rays. It's a powdered substance that protects the skin from both UVA and UVB rays, making it a must-have for any broad spectrum sunscreen.
---
How does sunscreen work with makeup and other beauty products?
If you're the kind of person who rocks a full face of makeup every day, it's important that you keep your blank canvas safe underneath. But that doesn't mean you have to sacrifice your routine in order to keep sun safe. A number of brands offer face products with SPF protection, including tinted moisturizers, BB creams and even setting sprays.
If you aren't sold on swapping out any of your regular products for those with SPF, just pop on your sunscreen before your primer and you're good to go. When it comes to reapplying, a setting spray or mist with SPF is your safest bet and won't cause any issues with your look.
One of the most frustrating deterrents that come with SPF is flashback. This occurs when the SPF within the product reflects the light from flash photography, giving off a chalky, ghostly look. The best way to avoid this is to have a separate foundation for day and night use. During the day, you won't have to worry about flash photography, but at night you can use an SPF moisturizer underneath a non-SPF foundation and powder.
---
Where to buy sunscreen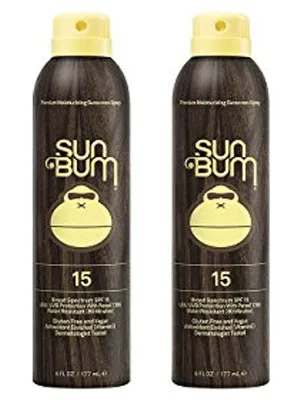 Amazon
There's a variety of everything available from this online giant.
But we think you'll be pleasantly surprised to find your favorite sunscreen brands and more here.
Free shipping as long as you spend $25 or more.
Free two day shipping for Prime members.
Secure and trusted.
---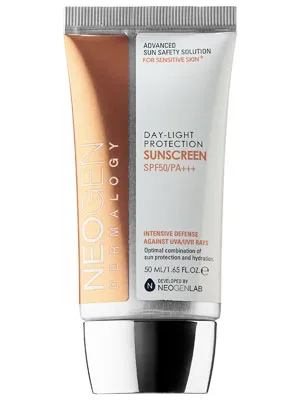 Sephora
We all know how incredible the makeup is at Sephora, but the skincare is pretty impressive too.
If you're after something that will really treat your skin as well as protect it, Sephora carries a lot of brands that will give you that luxe feeling. You'll find brands like Algenist, Alpha-H, ARCONA, Burberry Beauty, Caudalie, Dr. Jart+, Estée Lauder, For Beloved One, IT Cosmetics, Lancôme, Mirenesse, Moonshot, Murad, SK-II, tarte and more at Sephora.
Designer brands.
Free 2 day shipping all year with a $10 membership.
Flexible returns.
---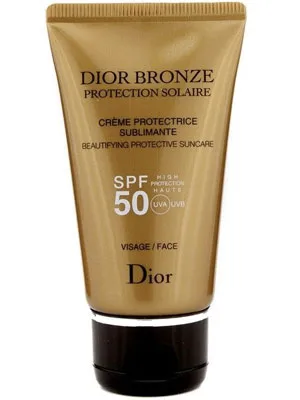 StrawberryNET
It's all about the choices.
With easily the widest variety of brands that have SPF products, StrawberryNET is absolutely packed with options. You can find Chantecaille, Clarins, Clinique, Colorescience, CosMedix, Dermablend, EltaMD, Guinot, Kiehl's, La Roche-Posay, Shiseido and many, many more at StrawberryNET.
Low prices.
Huge selection.
---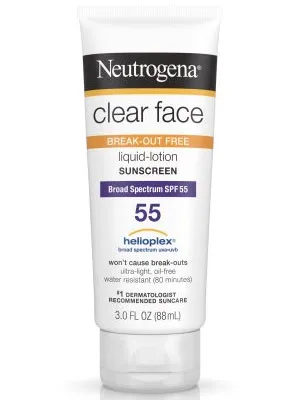 Walmart
Pick up some SPF on your next shopping trip or on the easy to shop Walmart website.
Walmart carries sunscreen year round. Check out the selection near the pharmacy section of your local store or shop online.
Easy, no fuss returns.
Low prices.
Trusted retailer.
---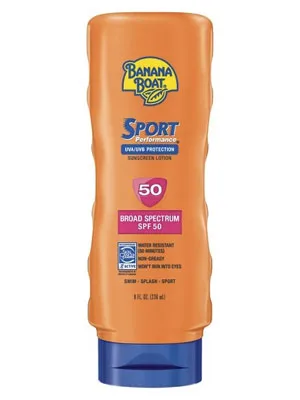 Target
Who doesn't love a good trip through Target?
Target carries Neutrogena, Coppertone and many other popular brands that will definitely protect your skin from the sun.
Low prices.
Easy to shop website.
Hassle free returns.
Bottom line
Wearing sunscreen on a daily basis is an important part of any skin care routine to help maximize your skin's health. Choose a product that works well for your skin and your budget.
How did we choose these products?
We compared the SPF value, tint, ingredients, size and price to create our list of the best sunscreens.
More guides on Finder