Finder is committed to editorial independence. While we receive compensation when you click links to partners, they do not influence our content.
Compare the best slow cookers
One of the simplest yet versatile appliances available.
Slow cookers, also called crock pots, are handy small appliances to have around any kitchen. They can be used to simmer stews, soups, casseroles or any other food that requires a lengthy cooking time. And the best part? They're super easy to use and require little effort on your part.
Our top 5 slower cooker picks
Best budget slow cooker
---
Best slow cooker for a big family
---
Best small slow cooker
---
Best high-end slow cooker
---
Best multifunctional slow cooker
---
This article does not include every slow cooker or brand available but rather is a general summary of some of the most popular and efficient brands and products. These prices and details were checked on the 09/07/18 and may have changed since.
Back to top
Why should you buy a slow cooker?
Slow cookers are an essential small appliance for any cook worth their salt. They're ideal for meaty stews or flavorsome curries because they lock in all the great taste, sealing in the food's juices without drying anything out.
It might seem counterintuitive that an appliance that takes a really long time to cook a meal would be a time-saver, but this appliance is ideal for busy people. Fill your slow cooker the night before or in the morning, set a program and come home to a hot, healthy meal already prepared in the evening.Back to top
6 tips for using a slow cooker
1. Slower is better.
It sounds obvious, but slow cookers are designed for slow-cooked meals. They work best when set to cook for hours at a time. When you're busy you can set your crock pot in the morning, and arrive home to a warm meal in the evening.
2. Don't open the lid.
Slow cooker meals are meant to be low-maintenance and hands-off. If you can't help but check the progress, make sure your lid is transparent.
3. Remember, the liquid doesn't reduce.
You'll need less liquid than if you were frying or baking. If you're cooking with wine, remember that the alcohol won't evaporate like it will with other cooking methods, so a little splash goes a long way.
4. Go easy on the fat and oil.
You don't need it. This is one of the beauties of using a slow cooker. Your meal will slowly marinate in its own juices and any added spices and herbs. So you'll need less oil and fat to make your meal tasty and juicy.
5. Care for your appliance.
Keep your pot clean, especially the ceramic plate for the stove pot. Most models have removable dishwasher-safe parts, making cleanup a breeze.
6. Avoid overcrowding.
Consult your manual and don't fill your pot more than is recommended.
What are the best slow cooker recipes?
The best thing about making meals with a slow cooker is that all you need to do is collect and prepare delicious ingredients, then leave them in the slow cooker to marinate all day long. It's easy, delicious and requires no extra oils to cook — only what the recipe requires.
These are our favorite ideas: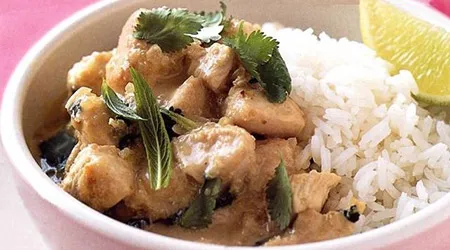 Source: Taste.com.au
Thai-style chicken curry with coconut milk
---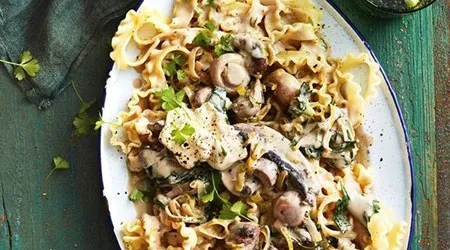 Source: Taste
Back to top
Bottom line
Slow cookers come in a range of different sizes and price points, and are available from many leading kitchen appliance brands. If you have yet to buy a slow cooker, compare a few popular models to ensure you get the best value.
How did we choose these products?
To choose our list of the best slow cookers, we conducted online research to compare the size, price, type and extra features, also factoring in third-party product reviews.
Frequently asked questions
What's the best slow cooker brand?
Breville, Crock-Pot and KitchenAid are just a few of the most popular brands that make high-quality slow cookers.
What features should I consider when buying a slow cooker?
Material. Ceramic and porcelain are the most popular crock materials, but there are also metal models available.
Lid material. Glass lids are ideal, since they allow you to see inside without opening the lid and letting all the warm air out.
Size. If you don't have a lot of extra counter space, a smaller model might be best. But if you need to feed a large family, opt for a larger capacity.
Extras. Do you want the basics, or all the bells and whistles? Some handy features include a built-in timer, warming setting and a sear function.
Can you put raw meat in a slow cooker?
Yes! That's one of the many beauties of using one of these appliances. Just be sure to check the temperature of the meat when it comes out to make sure it's fully cooked.
Latest appliance deals & coupons
Photo by Elli O. on Unsplash
More guides on Finder