Just one network operator provides coverage to the tiny island nation.
The smallest state in the South Pacific, Nauru is an island of 10,000 people in Micronesia. It's popular among tourists for its diverse marine life and activities such as snorkeling, scuba diving and fishing. If you're visiting Nauru, you can cut down on international roaming fees by purchasing a local SIM card for your phone. A starter pack with a week's worth of data can be purchased for AUD$20.50 (US$16.06).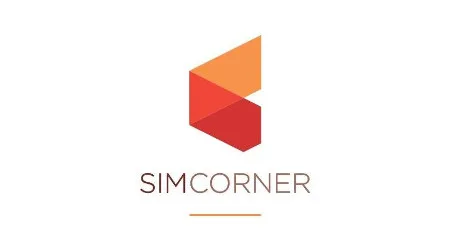 Travel Sim Card
from SimCorner
SimCorner's prepaid SIM cards let you enjoy local call, text and data rates in dozens of countries around the world.
View details
Prices last updated 30 Sep 2017
Smartphone network operators in Nauru
There is only one network operator on the island, which is no surprize given its size. Digicel Nauru is the de facto brand, although its coverage map has disappeared from its website. There's a kiosk at the International Airport of Nauru (INU). The main store is at the Civic Center and is open 9 a.m.-6 p.m. Monday thru Friday and 9:30 a.m.-2:00 p.m. on Saturdays. It's closed on Sundays.
The prepaid SIM costs AUD$10 and comes with a AUD$5 credit. It can be conveniently topped up via credit card at the Digicel Nauru website, at the Digicel Nauru main store or by visiting other representatives dotting the island. Top-ups can be as low as AUD$0.50 all the way up to AUD$100.
There are six data packages to choose from.
Plan
Price
Data
Validity
Data Day Pass
AUD$3.14
75MB
1 day
Super-Size Day Pass
AUD$4.70
150MB
1 day
Data Week Pass
AUD$10.50
500MB
7 days
Super-Size Week Pass
AUD$16
1,000MB
7 days
Data Month Pass
AUD$31
1,800MB
30 days
Super-Size Month Pass
AUD$47
3,600MB
30 days
There is also a nighttime data package available for AUD$2.10 which gives you 200MB of data that can be used only between 12 a.m. and 6 a.m. To choose any of the above packages, simply dial *141# and follow the prompts.
APN: web.digicelpacific.com
Website: https://www.digicelgroup.com/nr/en/mobile.html
Advice from TripAdvisor about SIM cards in Nauru
TripAdvisor is well known for its hotel and attraction reviews, but it has forums dedicated just to SIM cards and telco networks as well. Here's some advice from a recent visitor to Nauru.
"The rooms at Capelle and Partner are quite comfortable and are conveniently located above the Capelle and Partner grocery store. In front of the grocery store you will also find the Tropicana Cafe, a bottle shop and a Digicel store, if you were unable to sort out your sim card at the airport."
Pros and cons of Nauru's top SIM card operator
Here are some of the positives and negatives about Digicel Nauru, the only network operator on Nauru.
Pros:
Convenient kiosk located at the International Airport of Nauru.

Data packages are reasonably priced given the island's isolation.
Cons:
No existing coverage map.

4G network is very new.
Switch to a cell phone plan with international calling