Finder is committed to editorial independence. While we receive compensation when you click links to partners, they do not influence our content.
Compare the best pet insurance
The best providers offer wide vet care coverage at an affordable price for you.
The best pet insurance policy is one that gives you the level of coverage you want without breaking the bank. That often includes a high reimbursement rate, reasonable deductibles and high or no annual cap on insurance payouts. However, because the right coverage can look different for every owner, discover which providers excel in the areas that best suit you.
Which companies have the best pet insurance?
Top policy features common among the best providers include no annual caps on vet bills covered, exam fees included and acceptance for very young or old pets. These providers stand out for having wider coverage and benefits than the standard.
To dig up the best companies, our experts looked at the policies and coverage offered by seven top pet insurance providers. We noted whether coverage, annual limits, reimbursement and deductible options met the industry standard or whether they helped customers save money or increase the quality of their pet care.
Next, we factored in features that made providers stand apart from competitors, especially considering wider pet age limits or lifetime coverage. We downgraded those with inconvenient exclusions that might lead to denied claims or out-of-pocket expenses. Finally, we compared our findings against business ratings and customer reviews from the Better Business Bureau and Trustpilot to ensure that providers upheld expectations.
Best pet insurance companies list
Best coverage: Petplan
Best for health conditions: Trupanion
Best for senior pets: ASPCA
Best accident-only policy: ASPCA
Best alternative: PetAssure
Best wellrounded coverage: Petplan
Petplan works doggedly to offer the best accident and illness protection for your pet. It includes money-saving benefits like exam fee coverage and no annual limits while insuring pets of many ages. Benefits include:
High customer satisfaction ratings
No payment caps
Lifetime coverage, no matter your pet's future age or health
Coverage for lost pets and death benefits
Best for genetic conditions: Trupanion
Trupanion offers a variety of coverage options, like its pet ownership package that includes pet liability and lost pet advertising coverage. Because the company offers one-time deductibles per condition, you could save in the long run if your pet has a high risk for costly genetic conditions.
One-time deductible per condition
No annual limits
Vet direct pay program
Pet ownership package, including liability
Best for pre-existing conditions or older pets: ASPCA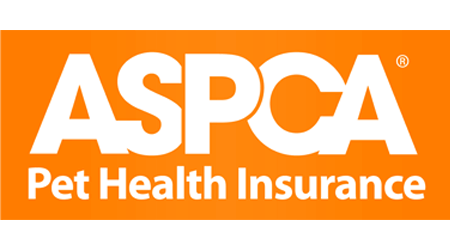 ASPCA covers all risks or accidents only for pets of all ages from eight weeks to seniors. That includes exam fees, behavioral training and dental illnesses with a decent option for routine care too.
No upper age limit
Covers pre-existing conditions without symptoms for 180 days
$100 deductible option
30-day moneyback guarantee
Best accident-only policy: ASPCA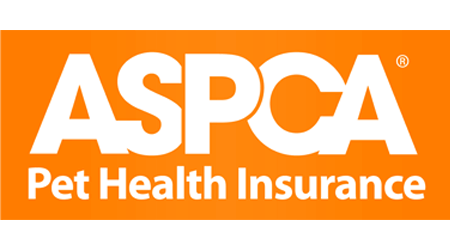 So great it made the list twice! The ASPCA accident-only policy offers wider coverage than is standard for an accident policy. While competitors cap payouts around $5,000 or limit this coverage to older pets, ASPCA includes the standard limit and deductibles and doesn't increase the cost much more for wider options.
Higher annual limit than other insurers
$100 deductible option
Reasonable cost for wider coverage
Accepts pets of many ages
Best alternative to pet insurance: PetAssure
PetAssure wags its head at the challenge of wellness protection, providing you a flat discount on nearly all wellness services. Like pet insurance, PetAssure saves you actual money on in-network vets, but without age limits, deductibles or or pre-existing condition restrictions. It's a great pick for pets with high vet bills who can't qualify for pet insurance policies.
25% off wellness, accident and illness treatment
No limits or deductibles
Includes pre-existing conditions
Accepts any age
How do I pick the best pet insurance policy?
When you're comparing pet insurance policies, make sure to compare the best of several common features:
Wide coverage. The best pet policies offer robust coverage for accidents and illnesses while including exam fees. These usually include veterinary specialist coverage, hereditary or congenital conditions and behavioral or holistic therapy.
Quick waiting periods. How soon can you use your coverage? Some insurers have long waiting periods for genetic conditions that could leave you on your own if your pet develops one during that time.
Acceptance for older animals. Some policies won't cover your pet after a certain age, while others cover older pets if you apply before the age limit. The most comprehensive policies don't set limits at all.
No annual limits. If you're concerned about covering the most serious illnesses and accidents, consider a provider with limits of $10,000 or more. Go with the higher limit if you're considering providers with similar cost and features in every other way.
Reasonable deductible options. Lower deductibles might not matter that much if an insurer charges the same amount in premiums to make up the lower deductible amount. Standard options are $200 or $250.
Straightforward exclusions. Even top providers exclude pre-existing conditions and routine care. But check the list of exclusions to make sure you know exactly when incidents do and do not apply, and whether there are any exclusions or waiting periods.
Reputable business. Top insurers have plenty of online reviews to let you learn about other people's experiences. However, remember that many people file complaints about companies online, so keep those reviews in context with other business ratings from the Better Business Bureau and A.M. Best.
Who has the best maximum coverage limits?
Many pet insurers offer high limits at $10,000 or higher, and some don't set a limit at all. The highest reimbursement rate you can typically get is 90% of the vet bill after meeting your deductible. Because so many offer this rate, beware of providers who charge considerably higher for this option, since you could get better coverage elsewhere.
In addition, a few providers offer $100 deductibles or lower, but consider the extra premium you'll pay to get that low deductible. It might not be worth the cost, unless you have an older dog who's sure to need a medical claim. Since most providers offer similar standard coverage, you can see which ones stand apart with their additional features or cost comparison.
Who has the best wellness coverage?
Most pet insurers don't offer wellness coverage. Of the ones that do, you typically get 100% reimbursement with no deductible up to the annual limit chosen. Many even include grooming costs in that coverage. Standard annual limits might be $250 or $400.
However, because these limits are so low, you might find that the out-of-pocket costs with and without insurance stand neck and neck, making these wellness plans more of a budgeting tool than anything else. For those who pick and choose which routine services to use, a wellness plan might end up costing you more.
If you find a provider that offers more savings, you've found an outstanding wellness plan and should take advantage of it, if routine care is high priority for you.
What affects the cost of my pet policy?
You can choose from a variety of policies designed to meet many budgets. If you opt for a no-frills policy, you'll pay less than if you covered all possible risks for your pet. Besides the type of policy, other factors influence your premium like:
Your pet's age. Older pets pose more of a risk than their younger counterparts, no matter the type of pet.
Your pet's breed. Certain breeds suffer from certain genetic medical issues more than others, making those breeds more costly to insure.
Your pet's weight and size. Large animals may cost more to treat than smaller animals. Also, consider that insurers classify your pet's size based on different weight ranges. One dog might get quoted a higher premium as a medium dog with one insurer, while it saves money with another under a smaller size category.
Your selected deductible and reimbursement. The proportion your insurer covers for vet bills also affects your premium, especially if you add optional coverage.
Your location. Where you live can affect your price for pet insurance, for example, pet insurance tends to cost more in California.
Compare top pet insurance brands
Bottom line
Top providers give you confidence about your pet's coverage when going to the vet. However, that confidence can look different among pet owners, from having the lowest annual deductibles to knowing you're covered for chronic or hereditary illnesses. Whatever that looks like for you, you can use our guide to pet insurance providers to find a suitable fit.
More guides on Finder