Best new beauty products of 2018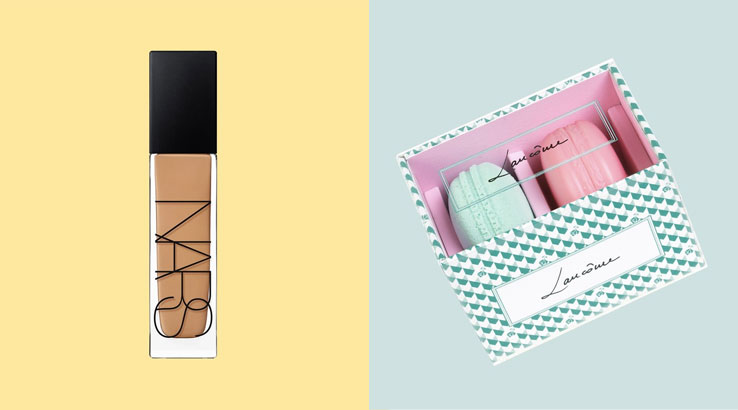 I am super incredibly excited about all the new beauty launches coming at us in 2018.
This is already shaping up to be a great year for makeup lovers with amazing new products coming from Kat Von D, Lancôme and more. The beauty and skincare choices on the market continue to get more and more impressive.
So, without further ado, let's dive into the best new beauty of 2018.
Blush
Lancôme
 – Le Teint Macaron Blender/Cream Blush Duo
This duo comes in adorable packaging, but it will look even cuter as a perfect flush on your cheeks. 

Available in January 2018 from Nordstrom and Macy's.
Brows
Maybelline – New York Tattoo Studio Brow Gel
This brow fix is already the big buzz of January among Instagram beauty bloggers. It's an absolute steal at only $13 and it's available now from Ulta and CVS.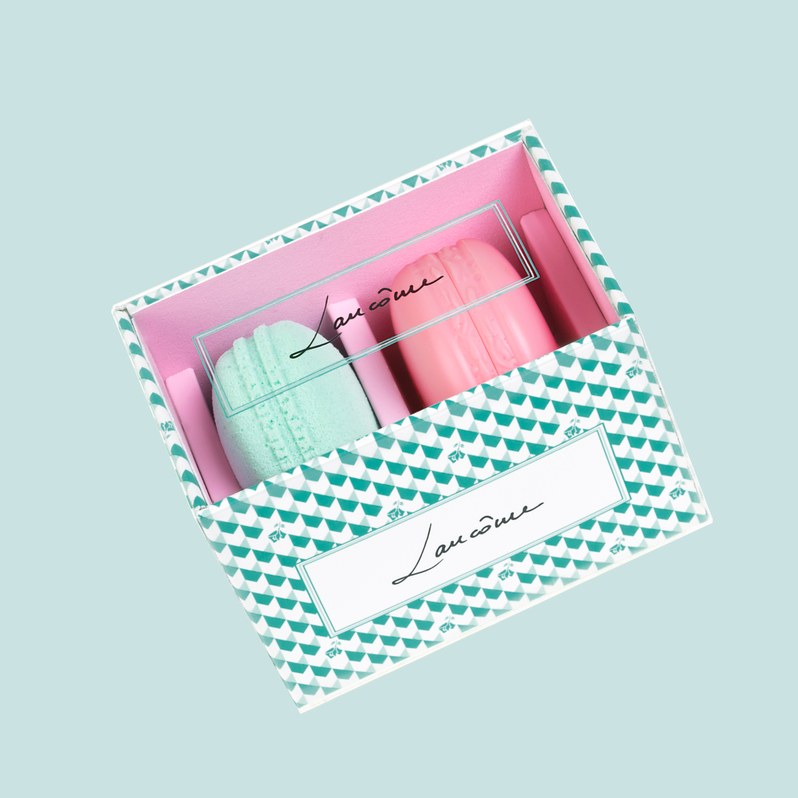 Complexion
L'Oréal – 
Lumi Glow Amour Glow Boosting Drops
These new drops can be used solo or you can add them to your foundation for a beautiful and luminescent glow. 

Available now from Ulta.
Yves Saint Laurent
 – Touche Éclat All-in-One Glow
If you love YSL foundations but are looking for a lighter, water based foundation to add to your repertoire, you'll fall in love with this one. It provides coverage without being cakey and adds a beautiful light to your skin. 

Available 1/15/18 from Nordstrom.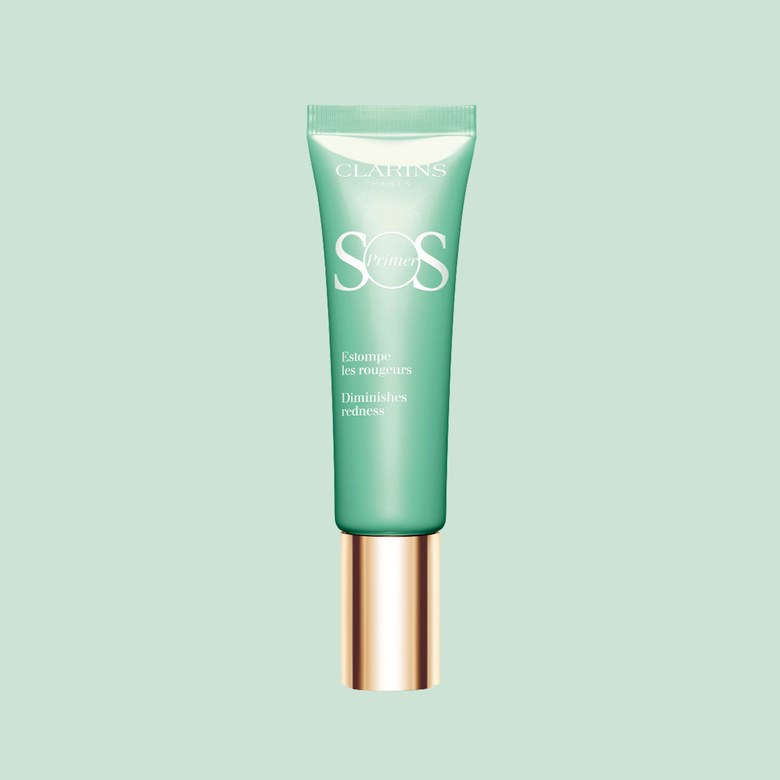 Dior
 – Diorskin Forever Undercover Foundation
This new foundation is the most pigmented of all Dior foundations, so it offers some serious coverage. There's also 2 different finishing powders available to top this powerhouse foundation off.

 Available now from Nordstrom.
Clarins
 – SOS Primers
We're stoked to check out these primers that address a variety of skin concerns like redness next month.

 Available February 2018 from Sephora and Macy's.
NARS – 
Natural Radiant Longwear Foundation
This brand new foundation will wear for 16 hours and comes in 33 unique shades. Yeah, I think there's one that will match you.

 Available now from Ulta and Nordstrom.
Eyes
Almay – 
Shadow Squad
These new mini palettes from Almay rock. Each palette features four shadows, all the same color in different finishes, so you can construct a dimensional look with your favorite hue — 15 shades are available. And at just $5, it's a serious steal.

 Available now from Ulta.
Colourpop
 – Super Shock shadow palette
These shades are bold, rich and creamy. We expect nothing less from you, Colourpop.

 Coming soon on the Colourpop site and Sephora.
Too Faced
 – White Peach Palette
These sweet, pinky shades are a welcome addition to any makeup collection. We could all use a little touch of sweet white peach. 

Available mid-January from Macy's.
Highlighters
NYX 
- Holographic Halo Sticks
I seriously can't wait to try all 3 shades of this highlighter stick. 2018, year of the holograph. These cuties are only $9.

 Available now from Ulta.
Lips
CoverGirl
 – Melting Pout Metallics Liquid Lip
Liquid lipstick will continue to be a huge trend in 2018, and CoverGirl is on top of it. These shimmery metallic shades are doubly cool. 

Available now from Target.
Stila
 – Glitterati Lip Top Coat
We're excited to check out two new shades of this popular lip glitter this spring. 

Available spring 2018 at Nordstrom.
MAC – 
Lunar New Year Collection
This one's coming soon, with a collection of limited edition lipsticks to start the year. Pssst, there's an eyeshadow palette to match. 

Available from Macy's in January.
Kat Von D
 – Studded Kiss Creme Lipstick Collection
Forget matte lips, creme lips could be the thing of the season. Although this lipstick is the Kat Von D launch we are most excited about, we are also stoked to see the new X Divine collection in February, new Inkwell Matte Liquid Liners later in the year and the new Fetish and Beauty Crushes blush collection. Plus, we'll see new shades of the beloved Everlasting Liquid Lip.
Skincare
Pick up these beauty wins from Sephora.
Philosophy – 
Ultimate Miracle Worker Fix Eye
Give your eyes some love with this pricey (but worth it!) new product from Philosophy. The applicator is seriously amazing.

 Available now from Ulta.
Burt's Bees
 – Micellar Cleansing Towelettes
Use these towelettes to wipe the day off. Micellar cleansing will continue to be a huge deal in 2018.

 Available now form Target.
L'Oréal Paris 
- Pure-Sugar Scrubs
We all love a good mask, and these fun sugar masks from L'Oréal are great for buffing off dead skin.

 Available now from Ulta.
Pond's
 – Hydrating Sheet Masks
There's nothing more iconic than Pond's cold cream, and there's nothing trendier than masks. These two mashed together are seriously a match made in heaven.
 Available later this January at CVS and Target.
Bodycare
Supergoop! 
- Unseen Sunscreen
We can't wait to try this new sunscreen that leaves no grease or residue. Let's leave gross sunscreen aftermath in 2017, please.

 Available in January at Sephora.
SW Basics – 
Single Ingredient Pouches
These pouches contain ingredients like activated charcoal or jojoba oil so you can mix up your own skincare products however you like.

 Available from Target later this year.
St. Ives
 – Cleansing Stick
The perfect airplane companion is coconut oil based and allows for a refreshing cleanse minus the typical soap and water. 

Available now from CVS.
Love Beauty Planet
 – Showerless Cleansing Mist
Ladies, this is dry shampoo for your body. This coconut oil based spray is an instant refresher.

 Available now at Walgreens.
Mystery launches
These ones can't be categorized because we don't exactly know what they include yet. Nevertheless, we can't wait to see new collections from:
Bésame Cosmetics – 
Agent Carter
This new collection turns makeup lovers into detectives, asking them to determine what exactly will be in this new and mysterious collection. These products will be available at Sephora.
KKW Beauty x Mario Dedivanovic
This collab will definitely be one to talk about this year, but we don't have many details yet about what it will include. You'll be able to buy this one direct from KKW Beauty and on Amazon.
Too Faced
 – Life's A Festival
This fun and whimsical collection will be a highlight of this spring. I predict creamy pastels and creative holographic looks in our Too Faced future. Check it out at Macy's this spring.
2018 seems like it will be a great year for makeup. Which new products are you most excited to try this year?