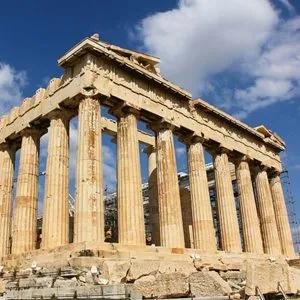 1. Intrepid
Intrepid's tours are known for helping travelers access the heart of the destination, with local guides and a focus on sustainability. If you're looking to experience Greece off the beaten path, choose Intrepid.
Best for: Adventurers and active travelers
Our favorite itinerary: Visit tantalizing, intimate islands that most tourists overlook on The Hidden Cyclades Sailing Adventure . You'll cruise on a yacht to Serifos, Sifnos, Kythnos and Milos. This trip is ideal for those who value authenticity over aesthetic.
Book with Intrepid here