Finder is committed to editorial independence. While we receive compensation when you click links to partners, they do not influence our content.
Compare the best electric toothbrushes
Keep your teeth pearly white and camera-ready.
Electric toothbrushes are a convenient and effective way to keep your teeth in tip-top shape. We compared dozens of electric toothbrushes from all the major brands, including Sonicare, Oral-B, Quip and Fairywell, to curate a list of the best options at a range of price points.
These toothbrushes are approved by the American Dental Association and come with hundreds of 5-star reviews from happy customers — most likely with sparkling smiles.
Our favorite toothbrushes
Overall favorite: Sonicare DiamondClean Smart Electric Toothbrush
If you're ready to invest in your teeth, this is the best toothbrush to get. Not only is it gentle on the gums, it also has a white+ mode that removes up to 100% more stains and up to 10 times more plaque than a manual toothbrush.
Sonicare's DiamondClean model hooks up to your phone for real-time feedback about how well you're actually brushing. And it even comes with its own charging glass, a sleek addition to your bathroom counter.
Best electric toothbrushes for 2020
We did the research and rounded up the best electric toothbrushes you can get right now, complete with pricing and exactly where to buy.
Best on a budget: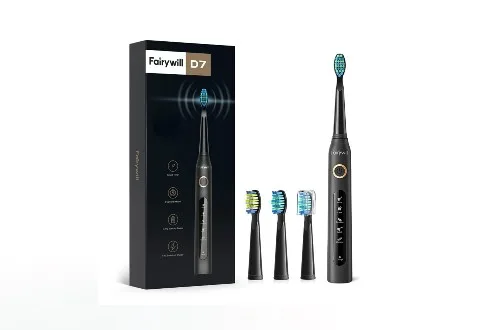 Fairywill Sonic
There are plenty of budget-friendly electric toothbrushes out there, including this Fairywill favorite available on Amazon. It features five cleaning modes, 30+ days of use on one charge and an anti-slip handle. And over 36,500 reviews add up to almost 5 out of 5 stars.
Shop now in Amazon
---
Best for sensitive teeth: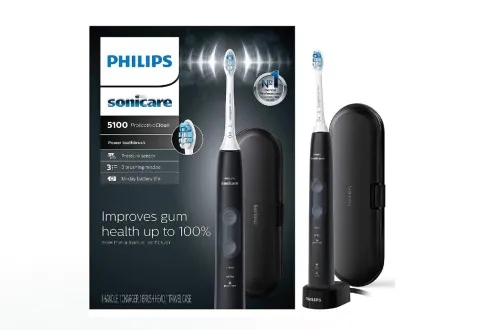 Philips Sonicare 5100 ProtectiveClean
This brush contains a pressure sensor that lets you know if you're brushing too hard. It also beeps to indicate when it's time to change the head, so you don't need to worry about brushing with old, coarse bristles. And the two-minute quadrant timer helps ensure you aren't spending too much time on a single area.
Shop now in Amazon
---
Best for kids: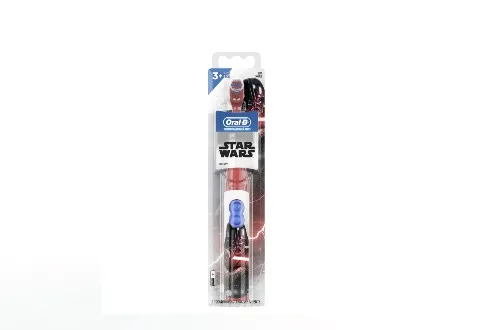 Oral-B Kids Star Wars
Convincing kids to brush their teeth can be a challenge. But give them a Star Wars toothbrush that brushes on its own, and your kids just might want to brush their teeth on their own. The Oral-B Stages Kids electric toothbrush comes with extra soft bristles, colorful designs and is suited for kids ages 3 and up.
Shop now in Walmart
---
Best for travel: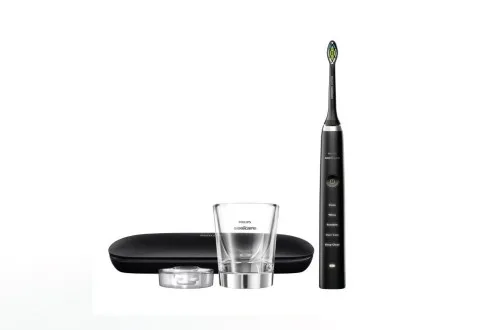 Sonicare DiamondClean Black
If you spend a lot of time away from home, investing in an easy-to-pack, quality electric toothbrush can be well worth the cost. While on the pricey side, the Philips Sonicare Diamond Clean electric toothbrush is perfect for travelers, as it comes with a USB charger and travel case.
Shop now in Walmar
---
Best for braces: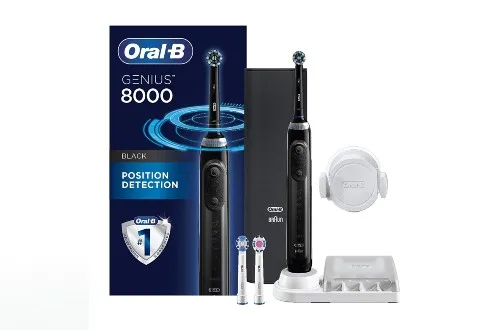 Oral B Genius 8000 Silver Power
Brushing your teeth with braces requires a little more time and effort. The Oral-B Genius 8000 is a strong contender for best orthodontic-friendly electric toothbrush — especially if you use the designed Ortho Head to brush safely. It also comes with Pressure Sense technology to make sure you don't brush too hard.
Shop now in Amazon
---
Best for quiet brushing: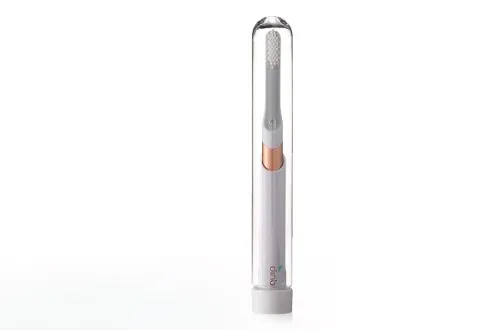 Quip
Reviews for this popular, affordable toothbrush — a newcomer to the scene — indicate that it's almost silent. This makes Quip perfect if you share space with roommates or loved ones because nobody likes being woken up by buzzing. The sleek, no-frills design of this brush makes it ideal for minimalists and anyone buying an electric toothbrush for the first time.
Shop now in Target
---
Best for receding gums: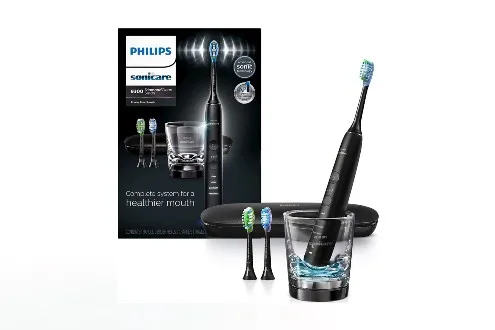 Sonicare DiamondClean Smart Electric Toothbrush
This electric toothbrush has one seriously smart advantage, a location sensor that shows you where to brush — it also flashes a light if you're brushing too hard. When you put on the special gum-care brush head, the toothbrush will automatically switch to a gentle mode, so it won't be too harsh on sensitive spots.
Shop now in Amazon
---
How to choose an electric toothbrush
The right electric toothbrush for your pearly whites will depend on your needs, personal preferences and budget. Consider these factors to help you decide:
Removable vs. static head: As a general rule, opt for a toothbrush with a removable head. This allows you to purchase replacement heads when your toothbrush has been used to capacity, instead of purchasing an entirely new model.
Rechargeable vs. battery powered: This choice really depends on your personal preference and when and where you'll be using it. If you travel often, a battery-powered toothbrush might make the most sense.
Oscillation vs. vibration: When possible, opt for an oscillating toothbrush. These are more adept at removing plaque than their vibrating counterparts.
---
Electric vs. manual toothbrushes
There's a lot of debate about the effectiveness of electric toothbrushes in comparison to manual brushes. For the most part, the biggest difference is the fact that electric toothbrushes streamline the brushing process. Here are just some of the benefits of each toothbrush type.
Manual toothbrush
More control
Easier to determine pressure
No charge or batteries required
Cheaper
Greater variety
Electric toothbrush
Timer and sensors built-in
Replaceable brush heads
Delivers more brush strokes per minute
Variable intensity settings
Helps to remove more plaque
---
Bottom line
To quickly and easily find your ideal electric toothbrush, we recommend deciding what your top needs are. Each product on this list has unique features that address common concerns.
Overall, if you're just looking for a minimalist, budget-friendly electric toothbrush that'll get the job done, we recommend Quip.
How did we choose these products?
To choose our list of the best electric toothbrushes, we compared the price and overall features, then read hundreds of first-person product reviews to find reliable brushes that deliver actual results. We paid special attention to electric toothbrushes recommended by dentists and healthcare professionals and looked for products with a reputation for delivering excellent oral care over the long haul.
Frequently asked questions
More guides on Finder