Best disability insurance companies of 2022
Cut down on your research by comparing the top insurers in the US.
If you're interested in purchasing an individual disability policy or supplementing the coverage you have through work, you have plenty of options. Disability insurance is one of the most flexible policies available, and as a policyholder, you have the freedom to choose your benefit period, elimination period and the amount of money you'd receive each month if you become disabled.
These five insurers stand out for offering added value to their customers or catering to specific needs.
Which disability insurance policy should I choose?
The best policy type for you comes down to your income, profession and how long you could go without a paycheck.
Short-term disability insurance (STD) usually replaces 60% to 80% of your paycheck for three to 12 months.
Long-term disability insurance (LTD) typically replaces 40% to 60% of your paycheck for 2, 5 or 10 years, or until your 65th, 67th or 70th birthday.
Best short-term disability policy: Mutual of Omaha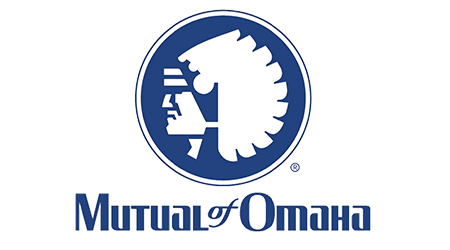 Policy type: Short-term
Monthly benefit amount: $300 to $5,000
Elimination period: 0 (accident), 7, 14, 30, 60 or 90 days
Benefit period: 3, 6, 12 or 24 months
Mutual of Omaha has one of the most flexible short-term disability policies on the market. Designed to cover short-term needs, it's open to those aged 18 to 61 and guaranteed renewable to age 67. It also offers a $5,000 maximum monthly benefit, making it a solid choice for high-income earners who want to replace a larger portion of their paycheck if they become disabled. The policy has attractive built-in benefits, such as a "partial disability benefit" that pays you half of your monthly benefit if you're unable to perform your regular job, or work for less than 50% of your normal day. You can also opt into the hospital confinement rider, which pays up to an additional $500 for each day you're in hospital and lasts up to 45 days.
Best customizable policy: Guardian
Policy type: Long-term
Monthly benefit amount: $500 to $20,000
Elimination period: 30, 60, 90, 180, 365 or 720 days
Benefit period: 2, 5 or 10 years, or to age 65, 67 or 70
If you want to personalize your long-term disability policy with a range of riders, look into Guardian. Along with standard riders — like the future increase option to top off your coverage amount as your salary increases — the insurer offers unusual add-ons. For example, the loan payment protection rider pays out an extra benefit to cover your mortgage, car and student loans while you're disabled. And if retirement planning is at the forefront of your mind, the retirement income protection rider pays a monthly contribution to your pension plan or annuity.
Best application process: Breeze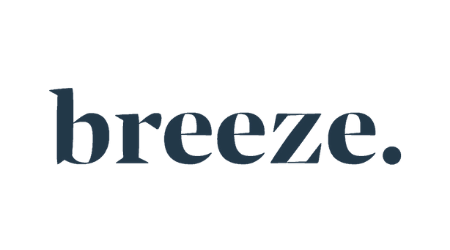 Policy type: Long-term
Monthly benefit amount: $500 to $20,000
Elimination period: 30, 60, 90 or 365 days
Benefit period: 2, 5 or 10 years , or to age 65 or 67
Founded in 2019, Breeze is the first company to offer disability insurance online. The application takes around 10 minutes to complete, and doesn't require a credit check. If you're approved, your coverage can go into effect instantly — which is ideal if you want to put income protection in place right away. Breeze's long-term disability policies are underwritten and issued by Assurity, an insurance giant with the financial resources to pay out claims. Its base policy includes an organ donor and home modification benefit — features many other insurers charge for.
Best for people climbing the career ladder: Principal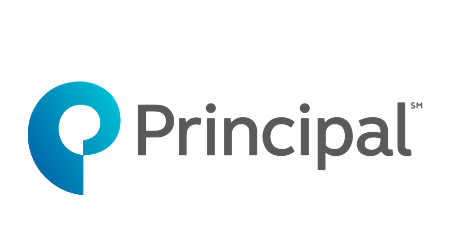 Policy type: Long-term
Monthly benefit amount: $400 to $20,000
Elimination period: 30, 60, 90, 180 or 365 days
Benefit period: 2 or 5 years, or to age 65, 67 or 80
Principal tailors its coverage to high-income earners and those who expect pay raises. It offers up to $20,000 in monthly benefits, plus a benefit update rider that allows you to increase your coverage every three years — up to age 55 — without having to go through the underwriting process again. And if you work in the medical field or another specialized arena, you can choose to change your policy's definition of disability to "own occupation." This means you'll receive benefits if you become injured or ill and can't perform your current role — which is useful if you've invested a lot of time and money in your career.
Best policy for caregivers: The Standard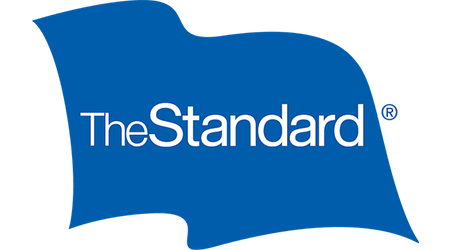 Policy type: Long-term
Monthly benefit amount: $500 to $20,000
Elimination period: 60, 90, 180 or 365 days
Benefit period: 2, 5 or 10 years, or to age 65, 67 or 70
The Standard is unique for its family care benefit, a feature that's baked into its long-term disability policy. The benefit pays caregivers a benefit if they lose at least 20% of their income or working hours while looking after a family member with a serious health condition or illness. It's available everywhere except California, Connecticut and New York. But if you're a resident of those states, you can take advantage of the insurer's other offerings like the automatic increase benefit, which boosts your monthly benefit by 4% each year for the first five years of your policy.
Must read: How we chose the best disability insurance companies
Our writers and editors are committed to objectivity and empowering our readers to make decisions free of bias.
We analyze disability insurance companies in the same way we assess life insurers. Using insurers' sites and conversations we've had with various insurance companies, we weigh policy lineups, riders and underwriting guidelines, and the level of flexibility offered to customers.
To determine industry reputation, our editorial team considers the company's financial strength and reads customer service reviews.
Compare quotes from some of the best disability insurance companies
Financial ratings of the best disability insurance companies
An insurer's financial footing is essential because you may not file a claim for years to come. All of the insurers on our list score top-tier ratings with the four major agencies, so they have the cash reserves to pay out claims in the foreseeable future.
In J.D. Power's latest study on customer satisfaction, Mutual of Omaha ranked 5th out of 22 insurers surveyed, and Guardian ranked 12th.
| Agency | Mutual of Omaha | Guardian | The Standard | Breeze (underwritten by Assurity) | Principal |
| --- | --- | --- | --- | --- | --- |
| AM Best | A+ | A++ | A | A- | A+ |
| Moody's | A1 | Aa2 | A1 | N/A | A1 |
| Standard & Poor's | AA- | AA+ | A+ | N/A | A+ |
| Fitch | N/A | AA+ | N/A | N/A | AA- |
| J.D. Power | 4 out of 5 circles | 3 out of 5 circles | N/A | N/A | N/A |
Disability insurance reviews and reputation
As a policyholder, you'll interact with your insurer to pay your premiums and file claims. To find out how insurers treat their customers, we turned to the Better Business Bureau (BBB). All five insurers earned the highest possible rating with the BBB, so you can expect good customer service.
As for the customer reviews, keep in mind that these ratings apply to the company as a whole, and not just its disability insurance department.
| Insurer | BBB rating | BBB customer reviews |
| --- | --- | --- |
| Mutual of Omaha | A+ | 1.5 out of 5 stars |
| Guardian | A+ | 1 out of 5 stars |
| The Standard | A+ | 1 out of 5 stars |
| Breeze (underwritten by Assurity) | A+ | None |
| Principal | A+ | 1 out of 5 stars |
How to compare disability insurance policies on your own
When you're shopping around for an individual disability insurance policy, consider these factors surrounding the provider and its policies:
Provider
Customer reviews. Ideally, your insurer should have an A or A+ rating with the BBB, and very few customer complaints listed on the site.
Financial strength. If you ever file a claim, you want to make sure your insurer can pay up — so look for insurers with an A or A+ rating with AM Best.
Policy application and management. Some insurers offer online applications, and have customer portals where you can update your policy details as needed. Others are a little more old-school, and require you to pick up the phone to make changes.
Policies
Coverage amount. The amount of money you're eligible to receive each month comes down to your income and occupation. But if you want to replace a specific portion of your paycheck — like 80% — go with an insurer that can meet those requirements.
Elimination period. This refers to the length of time you'll need to wait before you start receiving benefits. Figure out how long you can comfortably survive without your paycheck — and choose an elimination period to match.
Benefit period. If you become disabled, how long do you want to receive monthly benefits? Your insurer may pay benefits for a number of years, or up until a specified age.
The definition of disability. An "own occupation" policy pays out if you can't work in your usual job, but you can work a different job. On the other hand, "any occupation" policies pay benefits if you can't perform any job.
The extent of disability. With some policies, you'll qualify for benefits if you're still able to work — but not as much or as often as you did before your disability. If this is important to you, ask your insurer if they offer partial benefits.
Built-in policy features. These are the features that are baked into the insurer's standard policy, though eligibility is based on your personal profile. At a minimum, we recommend these features: guaranteed renewability, waiver of premium, presumptive total disability and an automatic increase benefit.
Riders. Most insurers allow you to customize your coverage with riders. Depending on your needs, you could look into residual disability benefit, future purchase option, student loan, retirement protection or critical illness riders.
Bottom line
Disability insurance is already a flexible product, so there's a good chance you can find a policy with the features, riders and coverage you need. These insurers are financially strong and favored by customers, and they suit different types of people — like high-income earners and those who want to sail through an online application.
To explore other options, compare disability insurance companies.