Finder is committed to editorial independence. While we receive compensation when you click links to partners, they do not influence our content.
10 best cruise lines for seniors
Personalized service, accessible staterooms and routes designed with you in mind.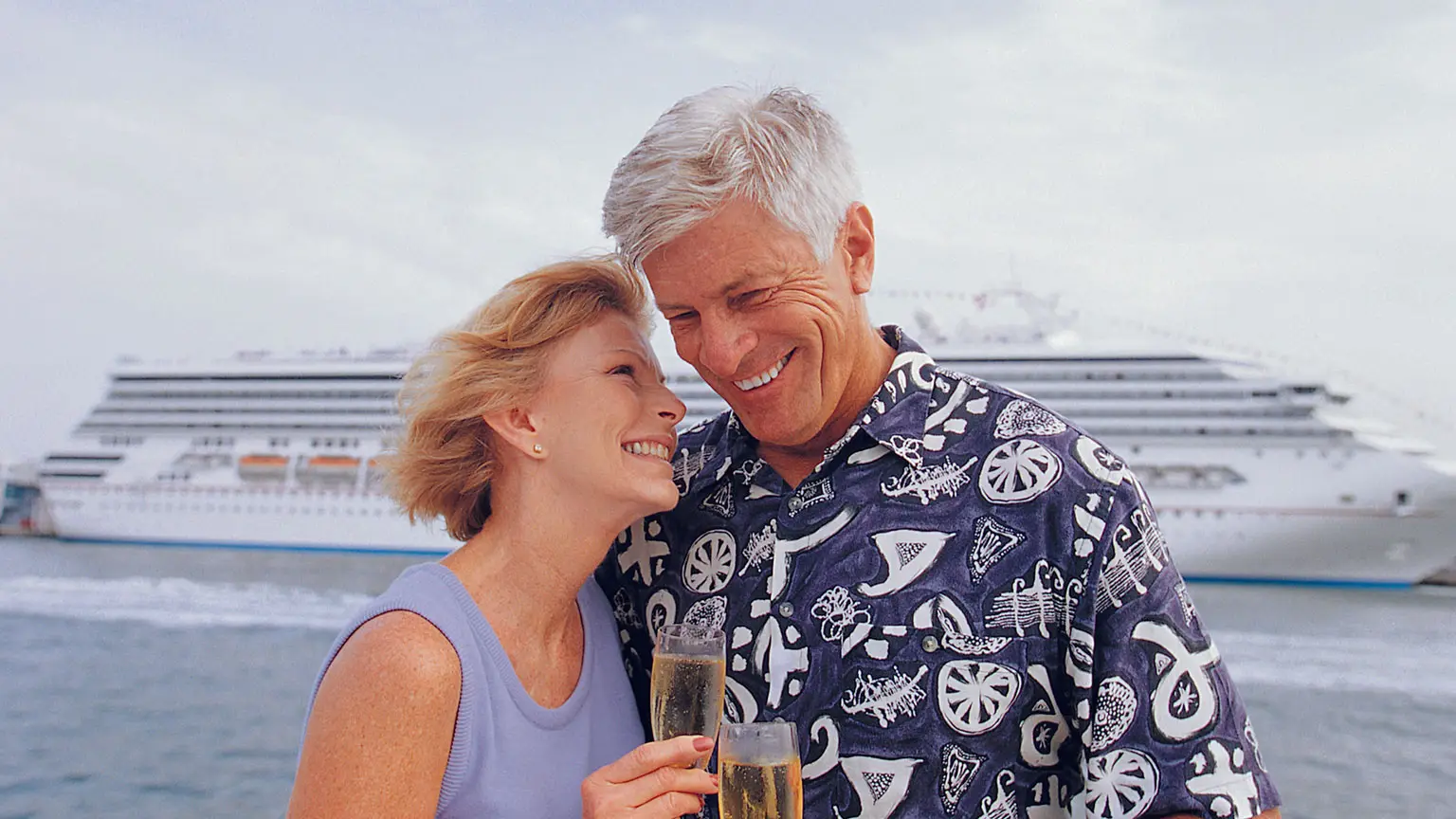 These ideal cruises for seniors have unique itineraries and activities geared specifically towards older folks. From onboard musicals and casinos to shore excursions guaranteed to get you back to the ship on time, you'll barely need to lift a finger on your next cruise adventure.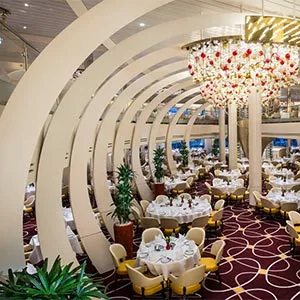 Holland America Line
These mid-sized ships exude the charm of a classic cruise experience.
Known for its classy onboard entertainment and immersive onshore excursion options — with guaranteed price-matching — Holland America is the picture of perfection for those wishing to watch world class-performers by night and engage with cultural experts by day.
Onboard activities: Live chamber music performances, casino, blues performers, BBC Earth Natural History content and movies
Accessibility features: Deaf, hard-of-hearing and visually-impaired facilities, and wheelchair-friendly and modified-accessibility staterooms for passengers with limited mobility are available
Best for: Solo senior travelers — Holland America Line offers a Single Partners Program where solo travelers can meet and be matched by gender to share double occupancy rooms to avoid single supplements
Princess Cruises
A favorite with older cruisers worldwide, its high-quality service is fit for royalty.
With a plethora of activities geared towards an older crowd, Princess offers exclusive discovery at sea activities, art history lectures, a golf driving range and made-from-scratch meals.
Onboard activities: Culinary demonstrations, bingo, wine tastings, educational talks, original production shows, golf driving range, shuffleboard and dance classes
Accessibility features: Princess offers wheelchair-accessible staterooms, gangways on most ships and some accessible shore excursions. Visually impaired and hard-of-hearing facilities are also available. Wheelchairs are not provided by the cruise line.
Best for: Senior couples — vow renewals available onboard, with a certified minister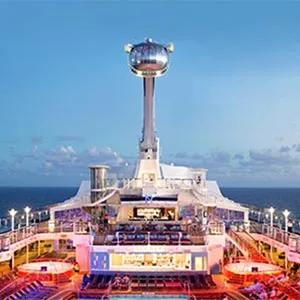 Royal Caribbean International
Royal Caribbean offers discounts for guests who are 55 and over.
There's something for everyone on a Royal Caribbean cruise, from the smallest member of the family to the most mature. While the grandchildren play in the deck's activity playground, you can put your feet up and dive into a good book on a quiet deck.
Onboard activities: Adults-only retreat, spa, library and card room, language classes, dance classes, scrapbooking and guest lectures
Accessibility features: Accessible staterooms are available, as are facilities for passengers who are Deaf/hard-of-hearing and blind/visually impaired. Assistance dogs are also welcome. Given prior notice, Royal Caribbean can customize your journey to meet your needs.
Best for: Seniors traveling on a budget and multigenerational family cruises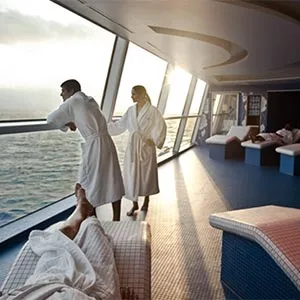 Celebrity Cruises
A luxury cruise that offers a truly all-inclusive experience — gratuities and drinks are covered by your fare.
Celebrity's indulgent ships feature formal foyers, curated libraries and upscale bars and casinos. Book a movable feast cruise to take gourmet cooking classes and dine with pro chefs atop the waves.
Onboard activities: Lawn games, live entertainment, food and wine pairing workshops, hands-on art classes, lectures and language classes
Accessibility features: Accessible staterooms, social areas and shore excursions are available, as are facilities for passengers who are Deaf/hard-of-hearing or blind/visually impaired. Given prior notice, Celebrity Cruises can customize your journey to meet your needs.
Best for: Solo seniors and multigenerational cruising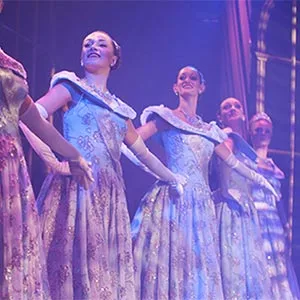 Cunard
Ensuring that your journey is stress-free, Cunard serves afternoon tea and hosts gala balls and international cabaret artists in the evening.
A cruise with Cunard is more than simply a relaxing trip. It's an enriching journey that lets you explore and learn about the world. Its ships feature guest speakers who are experts in the fields of filmmaking, politics, science, history and more — perfectly themed for the regions you'll travel to.
Onboard activities: Educational lectures, Shakespearean performances, musicals, dance clubs, swimming pool and gym
Accessibility features: Embarkation and disembarkation assistance, accessible staterooms and tailor-made accessible shore excursions. Guests who are Deaf/hard-of-hearing and blind/visually impaired can be fully supported with notice. Assistance dogs are also welcome.
Best for: Seniors, especially seniors with disabilities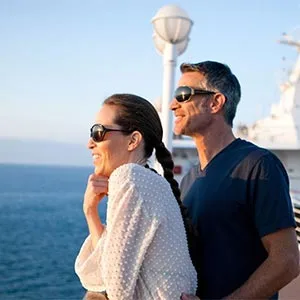 Azamara
Country-intensive itineraries allow time to soak in each destination, with golf and holiday cruises available, too.
With Azamara, you'll enjoy longer stays at each destination than with most cruise lines, so you can truly immerse yourself in your new surroundings. To top that, Azamara's fleet of award-winning ships welcomes a maximum of only 690 guests per ship.
Onboard activities: Cabaret lounge, casino, themed parties, wine tastings, seminars and lectures, culinary demonstrations and a library
Accessibility features: Wheelchair-accessible staterooms, facilities for guests who are visually impaired and service animals are welcome
Best for: Seniors interested in extra time at each port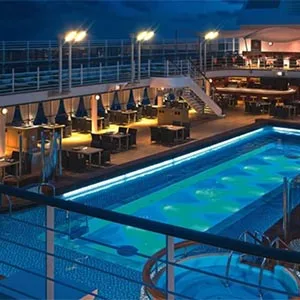 Silversea
The ultimate all-inclusive experience, your Silversea fare covers gratuities, onshore excursions and personalized butler service.
Silversea's ships might be small — ranging from only 50 to 304 suites each — but they're as indulgent as anything a full-sized liner could offer. Plus, you'll be able to sail through narrower waterways to dock at boutique ports.
Onboard activities: Enrichment programs with guest speakers, expeditions, onshore activities, pool, bar, spa, beauty salon and fitness programs
Accessibility features: Wheelchair-accessible staterooms are available, but guests must bring their own wheelchair, and it's recommended they bring someone to assist them.
Best for: Seniors looking for an all-inclusive experience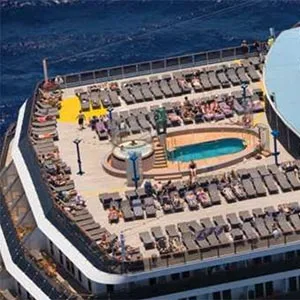 Carnival
Sail on ships infused with youthful energy, with entertainment options that never end. Plus, get seniors' discounts year-round.
If you don't mind sailing with lots of families, Carnival offers a fun, fully-accessible experience without the luxury price tag. When it comes to shore excursions, you'll always find low-key options.
Relax at the adult-only retreat when you need a kid-free escape. It offers reduced fare for folks age 55+ all year round.
Onboard activities: Comedy club, culinary demonstrations, spa, live entertainment like game shows, music and IMAX movies, piano bar, karaoke, sports bar, night club
Accessibility features: Fully accessible cabins available, newsletters and menus with large print (upon request), elevators, airport transfer shuttles with hydraulic lift transfers
Best for: Seniors traveling on a budget and multigenerational family cruises
Bonus: pool lifts are available on the following ships: Carnival Horizon, Carnival Panorama, Carnival Radiance, Carnival Sunrise, Carnival Vista and Mardi Gras.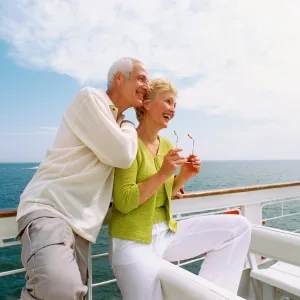 Regent Seven Seas Cruises
Book longer routes and behind-the-scenes tours of standout landmarks. Enjoy all-inclusive pampering, with a 1:1.5 staff-to-passenger ratio.
If your idea of vacation is letting someone else worry about the deals, opt for Regent Seven Seas, which includes everything from gratuities to unlimited shore excursions in the fare. Its grand voyages and world cruises last from one to three months or even longer if you've got ample time to retire and relax above the waves.
Onboard activities: Cooking classes, casino, fitness center and spa, live music, karaoke, trivia, reading in the library
Accessibility features: Suites can accommodate wheelchairs and motorized scooters. Public spaces are easily accessible. Staff will work to tailor experiences to your needs.
Best for: Seniors looking for a personalized, luxury experience and seniors with mobility restrictions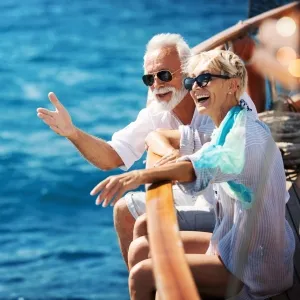 Viking
The adults-only cruises target curious individuals who are interested in the history, art and culture of each destination. Most passengers are 50+.
Sail away amid minimalist Scandinavian design with plenty of natural light. Viking's elevated selection of shore excursions include trips to opera houses, world-renowned galleries and dazzling churches.
The gourmet food and drink served onboard is all inspired by local cuisine. Engage with the resident historian online, watch TED talk screenings or relax in the curated library.
Onboard activities: Guest lecturers, port talks, resident historians, destination performances, craft and cooking demonstrations, curated library, TED talks and special filmed performances
Accessibility features: Some of its ships are more accessible than others. Contact its customer service team to get details.
Best for: Seniors with an interest in history and art
How we chose these cruises
When choosing cruises for this list, we looked at cruise lines that offer activities and services especially for senior travelers, prioritizing companies that take special care to customize the experience based on the individual needs and potential limitations of each passenger. We favored cruise lines that supply stimulating educational resources and entertainment, both onboard and ashore.
Additionally, we weighed the quality of onboard dining and cabin amenities against each price point, looking for cruise lines that are known to deliver the highest value. Finally, we sought out customer reviews written by senior travelers, considering first-person experiences and each company's overall reputation.
Which cruise lines offer discounts for seniors?
These cruise lines offer discounts for seniors aged 55 and over on select sailings:
Carnival
Celebrity Cruises
Royal Caribbean International
Which cruises are best for seniors with disabilities?
These cruise lines stand out for ships that can easily be navigated in a wheelchair or scooter, and staff that works to make folks with disabilities feel right at home. You can book wheelchair-accessible cabins and wheelchair-friendly shore excursions:
Carnival
Celebrity
Cunard
Holland America Cruise Line
Princess
What to look out for when booking cruises for seniors
Onboard accessibility. Many lines offer wheelchair-accessible rooms and gangways. But keep in mind that if you need assistance for personal tasks such as eating, bathing and grooming, you'll need to bring along someone who can help. If you'll need a wheelchair to move around once aboard, consider bringing your own or renting through a third-party vendor, as most cruise lines don't have wheelchairs available for rent after you board.
Port accessibility. Not all port excursions have facilities for those with mobility difficulties. If this is a factor for you, consider talking to a customer service representative before booking your cruise to make sure you'll have a smooth experience moving from ship to shore.
Port excursions. Choose a cruise line that offers port excursions that meet your interests and mobility level. For instance, if you prefer lower levels of physical activity, look for itineraries that include shore excursions via shuttle or tour bus.
Bottom line
The best cruises for seniors offer accessible cabins and personalized service with an eye towards empathy to ensure you have a spectacular experience, regardless of age. After deciding upon a cruise line, check to see if there's a discount available on your fare.
Frequently asked questions
Back to top
Traveling during the COVID-19 pandemic
With infection rates rapidly spiking nationwide, expect stronger travel restrictions as the holidays near. The
CDC strongly advises postponing travel and staying close to home
to avoid getting or spreading COVID-19. If you plan to travel during the pandemic, monitor and understand the
risk assessment levels for your destination
when planning your trip, before departure and on arrival. Follow safety measures that include wearing a mask in public settings, maintaining social distancing and washing your hands. If you are diagnosed, have symptoms of or are waiting for test results for COVID-19 — or are otherwise at risk of illness — do not host, attend gatherings or travel for 14 days. Note that the
CDC warns against cruise travel
at this time.
Top cruise deals
Back to top
More guides on Finder