Finder is committed to editorial independence. While we receive compensation when you click links to partners, they do not influence our content.
10 best car-buying apps
Compare models and find listings in your area with only a few swipes.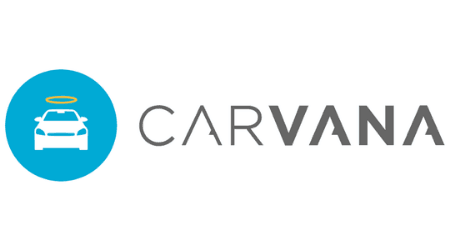 Most credit types welcome
45-day preapproval
Seven-day guarantee
See your rate
It's the 21st century, which means the days of visiting a car lot with your fingers crossed for the right model at the right price are far behind you. If you have a smart phone, you have access to apps that can help you find the best deal out there. These 10 apps are some of the best around when it comes to buying a new car — and keeping the salespeople at the dealership on their toes.
How did we choose these apps?
We judged each car-buying app based on its features and overall design, including some that can help with the research process but don't list specific cars for sale.
Overall, we looked for apps that have a solid user interface and make the search process easy. Since many share the same features — like the ability to save cars, look at vehicle history reports and contact local dealerships — we listed our top picks in no particular order.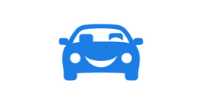 1. Edmunds
Best for: Researching a variety of cars before shopping
Edmunds is one of the top resources available when you're trying to decide between cars. Its Research section allows you to narrow your selection down by make and model. From there, you can read a comprehensive review based on the model year you're interested in.
And if you're stuck between a handful of cars, you can compare the features, cost of ownership, current incentives and specifications of each to help guide your decision.
The Edmunds app allows you to save cars and quickly return to your favorites. It also offers an affordability calculator alongside a loan and lease calculator to ensure you're choosing a car that fits your budget. You can even use a parking calculator to see if the car you're interested in will fit in tight spots — a unique feature for drivers living in urban areas with cramped parking conditions.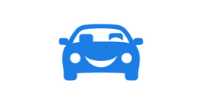 Get Edmunds on the App Store | Get Edmunds on Google Play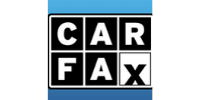 2. CarFax
Best for: Looking up the repair and maintenance history of a used car
CarFax is the most well-known source for vehicle history reports — and its app makes it easy to look at the history of a variety of used cars in your area. It allows you to filter cars based on reported accidents or damage, the number of previous owners, how the car was used and its service history.
Each listing offers a free CarFax report along with pictures of the car and dealership contact information. You can even estimate your monthly payment for each car to ensure it fits your budget.
However, it lacks calculators and overall reviews for specific models. So if you're hoping to find the best deal out there, it may be worth downloading an app like Edmunds or KBB.com to look at comparable listings in your area.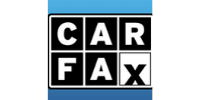 Get CarFax on the App Store | Get CarFax on Google Play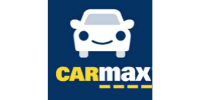 3. CarMax
Best for: Comparing a nationwide inventory of cars with upfront pricing
CarMax is a national used car buying service with an app to help the process. Through the app, you can compare up to 20 cars at once and save searches to keep track of your favorites. When you think you've found the one, you can schedule an appointment with one of the 200 dealerships nationwide.
When you get there, you can browse a car's information and CarFax report directly on your phone with its Scan and Shop feature. And if you're on the fence, you can share results with a friend or CarMax associate to get a second opinion.
However, you'll be limited to the CarMax inventory. It may be extensive, but you won't find every possible vehicle in your area. You won't be able to negotiate prices, either — what you see is what you get. But with a quick financing process and an inventory of over 40,000 cars, it may be worth skipping the traditional dealership and avoiding the haggling process.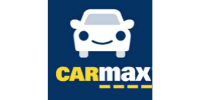 Get CarMax on the App Store | Get CarMax on Google Play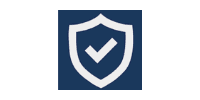 4. TrueCar
Best for: Seeing what others paid for similar cars in your area
TrueCar lets you view what other people paid for similar cars — both new and used. You can shop by brand, compare model trims and view TrueCar's best-rated vehicles. When you select a car, TrueCar will show you a personalized offer from a dealership that includes taxes and fees, which means less guessing on the final price. And when you're ready to sell your current car, TrueCar allows you to get an estimate and skip the trade-in hassle at the dealership.
It works with over 16,000 dealerships nationwide, so it can give you an accurate idea of what you should be paying for your car. And it also works with several organizations to help you find special deals and discounts you might qualify for. For example, USAA members can receive a special discount off their car's MSRP. However, your contact details may be shared with these dealerships and organizations, so be prepared for sales calls.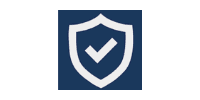 Get TrueCar on the App Store | Get TrueCar on Google Play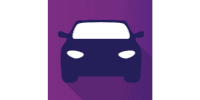 5. Cars.com
Best for: Searching for cars in your local area
While you'll have to sign up for a Cars.com account to save searches and receive price-drop notifications, you can browse all of the app's features as a guest. These include a short quiz to help you select a car based on your lifestyle, three calculators and a selling tool to make it easy to list your car on Cars.com or with a local dealership.
What makes Cars.com's app stand out is its powerful search engine. You can filter by used, new and certified cars, as well as by make and model, maximum price and location.
Its research section covers the specific features and specifications of each car by year, and you can read expert reviews to compare the good and the bad of each car. When you're ready to buy, you can view the inventories of nearby dealerships to make shopping that much easier.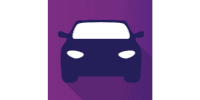 Get Cars.com on the App Store | Get Cars.com on Google Play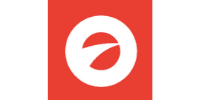 6. Autolist
Best for: Browsing a wide selection of cars across the US
Autolist is a powerhouse of service. It claims to offer the largest selection of new and used cars — with over 24 million listings.
The app itself is easy to use. You can search by location, body style or specific make and model. Each listing comes with an estimated monthly payment, breakdown of the car's features, mileage stats and a CarFax report.
You'll even be able to email or call the dealership directly from the app to start the car-buying process.
And like with other apps, you can save your favorite cars, get notified when prices drop and calculate your potential monthly payment. If you're looking for variety, Autolist may be the best place to start your car search.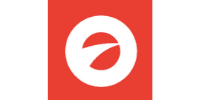 Get Autolist on the App Store | Get Autolist on Google Play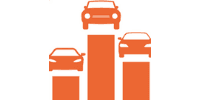 7. Used Car Search Pro
Best for: Narrowing down your search by specific criteria
Also known as iSeeCars, the Used Car Search Pro app is ideal for narrowing down your car search by very specific criteria. Aside from filtering by standard factors like make and model, you can also sort by dealership rating, days on market, legroom, headroom and a variety of other features.
As of November 2019, the app offered nearly 1.9 million used car options — so there's no shortage of cars to compare. And when you're ready to sell, you can list a car for free with a tool that helps you determine what price you should sell it for.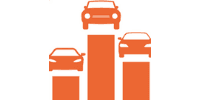 Get Used Car Search Pro on the App Store | Get Used Car Search Pro on Google Play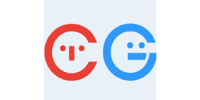 8. CarGurus
Best for: Selling your old car, as well as buying and financing a new or used car
CarGurus is a one-stop shop for buying a new car. It lets you browse new and used cars at dealerships in your area. You can also apply for financing and sell your car directly on the app — which will save you time if you're looking for a quick deal.
Each listing states if the car is listed above or below market value, and you can view dealership and car information on one simple page. You'll also have access to each vehicle's CarFax report, as well as model research and FAQs to help you make an informed decision.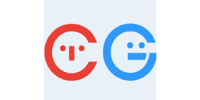 Get CarGurus on the App Store | Get CarGurus on Google Play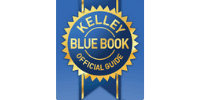 9. Kelley Blue Book
Best for: Viewing information about specific models and trims
The Kelley Blue Book (KBB) app won't help you find your dream car at a dealership, but it can help you see what a fair purchase price would be for any new or used car you're interested in. Each model has its own dedicated page that covers the car's value, basic features, consumer reviews and a KBB expert review. However, the app's design is quite basic — you can find the same information on KBB's website, which may be slightly easier to navigate.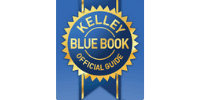 Get Kelley Blue Book on the App Store | Get Kelley Blue Book on Google Play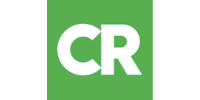 10. Consumer Reports
Best for: Quickly viewing ratings and test results from Consumer Reports
Through the Consumer Reports app, anyone can view reviews of cars by type, make or model. It also offers helpful articles about buying or leasing. But to unlock ratings, you'll need to create a Consumer Reports account.
And if you're looking for a search engine to help you find a car in your area, you're out of luck. Consumer Reports doesn't provide listings, but rather easy-to-access information on a multitude of car models.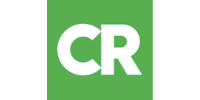 Get Consumer Reports on the App Store | Get Consumer Reports on Google Play
Bottom line
Whether you're trying to decide between two different models or simply find the best price for a car in your area, one of these top apps can likely help. Then once you've done the research and are ready to buy, you can compare financing offers with our guide to car loans.
Frequently asked questions
More guides on Finder