Finder is committed to editorial independence. While we receive compensation when you click links to partners, they do not influence our content.
Baby shower invitation ideas
Set your prenatal party apart with a stellar invite.
Nothing quite kicks off a celebration like a beautifully designed invitation. With so many online printing services available, an invite is out there that's fit to welcome your new little one, whether you've got a theme or are keeping things simple.
Where to buy baby shower invitations
Vistaprint
Send a beautiful invitation from Vistaprint by choosing from premade designs or creating your own.
Shop now
Etsy
Get a gorgeous handmade, rustic look effortlessly. Some sellers even offer free shipping on invitations and stationery.
Shop now
Shutterfly
Shop adorable premade baby shower designs around just about any theme under the sun. Shop during a frequent sale to save a pretty penny on your prenatal party.
Shop now
---
Top invitation inspiration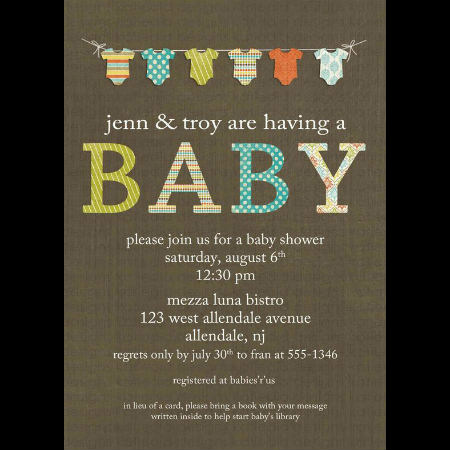 1. Gender-neutral baby shower invitations
If the parents aren't interested in learning the gender of their baby before it's born or simply aren't looking to reinforce gender stereotypes, a gender-neutral baby shower can be a simple way to celebrate without leaning too heavily toward pink or blue.
Opt for neutral colors — rustic browns and other earthy tones are in right now.
---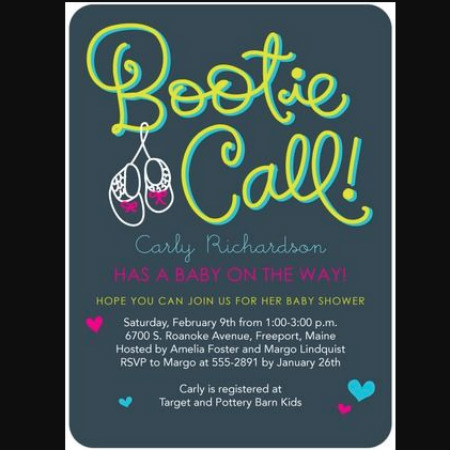 2. Funny baby shower invitations
Have you always been the class clown? Follow your natural comedic talent straight to a humorous baby shower invite.
Whether you're a fan of puns, like an unusually shaped invitation or looking to rely on good ol' toilet humor (babies need to go, a lot), you've got plenty of options.
---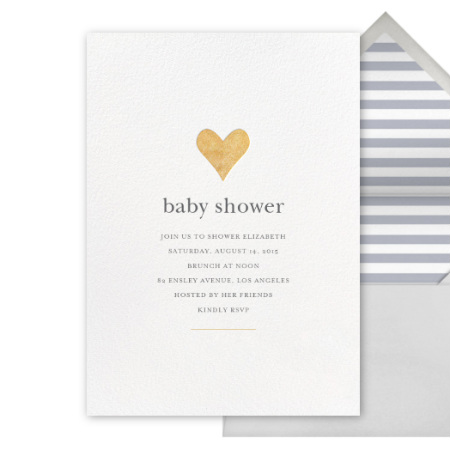 3. Casual baby shower invitations
If you're a chilled-out couple hoping for a chilled-out birth, gear up for your goals with your shower invite. Simplicity is elegant, and you can be sure that the less fuss, the less stress — all the better for you and the baby.
A straightforward, minimalist invite needs only say a few simple things: where to go, what time to be there and who to call. Simple and oh so elegant!
---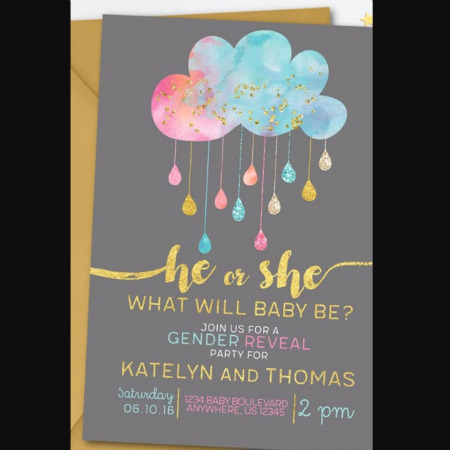 4. Gender-reveal baby shower invitations
Waiting with bated breath to find out the gender of your baby? Gender reveals are getting bigger and bigger, largely due to explosions of color and surprises broadcast on social media.
Make your invite just as bold! Go big on the puns, deck out your invite in bold blues and pinks or run with rainbow colors.
---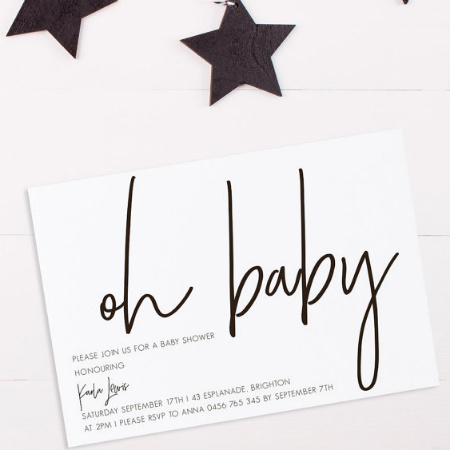 5. Black-and-white baby shower invitations
Your baby shower could very well be the last adult party you attend before your little one arrives. Make the most of it with an elegant, adult evening with black-and-white themes throughout.
This theme is easy to pull off, and you can even request your guests stick to a black-and-white dress code for fun photos.
---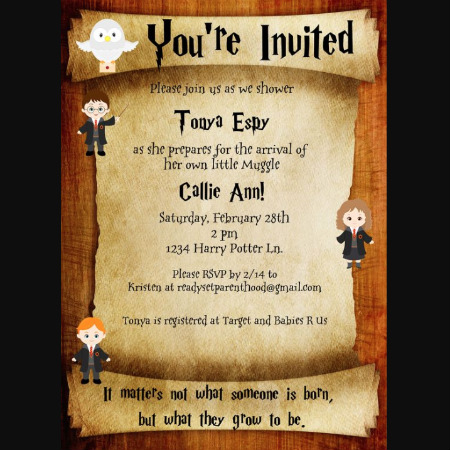 6. Themed baby shower invitations
Maybe you live and breathe pop culture or were practically born in your favorite team's jersey. Whatever your "thing," have a little fun by centering your baby shower on it.
After you've picked your theme, all that's left to do is go all out. Like Harry Potter? Hello Hogwarts letter!
Top coupons and deals