Free beauty products aren't always free — watch out for these sneaky tactics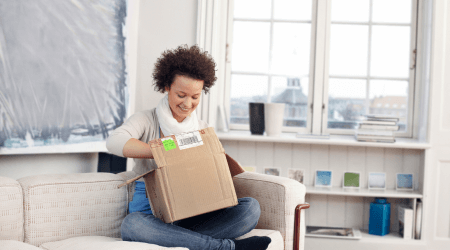 Does the deal sound too good to be true? It just might be.
As tempting as it is to sign up for free trials, there are some hidden details you should be on the lookout for. Just ask former customers of NutraClick, a subscription service for health and wellness products.
On Tuesday, Nutraclick agreed to a $1.04 million settlement after a complaint was filed in federal court alleging that the company broke the law with its free trial service. Customers reportedly weren't told that they would need to cancel their subscription at least one day before the trial ended to avoid charges. This resulted in millions of dollars lost.
Unnerving, huh? Here's what you need to know about avoiding a similar pitfall.
How to avoid sneaky charges on free trials
Do your research. Before signing up for a free trial, search online for reviews and double check that there aren't any complaints about scammy trials.
Don't ignore the fine print. Read over everything before hitting accept. You'll likely be giving your credit card when you sign up for a free trial, so you want to make sure its in good hands.
Make sure nothing is checked that shouldn't be. One sneaky tactic companies take is pre-checking a box that you haven't already checked. Make sure that hasn't happened before you hit accept.
Confirm when the trial ends. Does the website tell you exactly when you'll need to cancel the trial in order to avoid chargers? Great. If not, you can report the company to the Federal Trade Commission.
What do I do if I'm a victim of a faulty trial service?
If you believe that you've been unfairly charged for a free trial period, you can reach out to the Federal Trade Commission and the Better Business Bureau to flag what happened. You'll also want to dispute the charges directly with your credit card company.
What reputable beauty subscriptions are out there?
You won't be getting free beauty products with these subscription services – but you will get plenty of discounted goodies and a clear indication of how to cancel.
Photo: Getty Images