Beauty Spotlight: Glossier Solution exfoliating skin perfector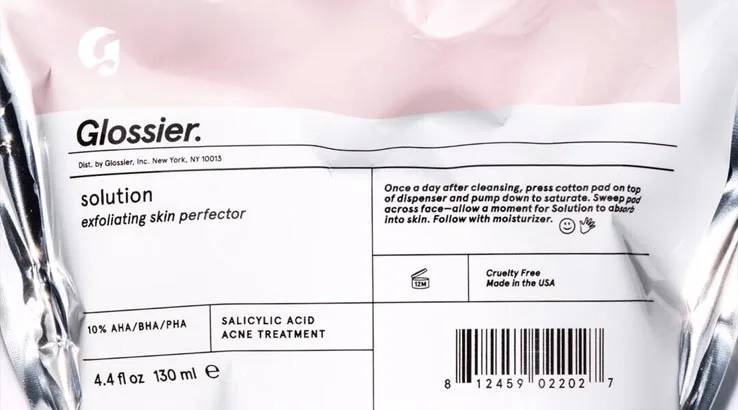 What's in a name? Well, when it comes to new Glossier products, turns out a whole lot.
Glossier's new chemical exfoliator, Solution, launched on January 17th and it's already solving problem skin. With its purposefully designed pump dispenser, the only thing that could make Solution more perfect is adorable, super soft Glossier branded cotton rounds to apply it with. And for just a few dollars more, you can pick some of those up too.
Why we love it:
Solution goes on before your moisturizer but after your cleanser. It's a middle step to prepare your skin for makeup by cleaning away any grime and dead skin. It helps prevent new acne but it also tackles the acne you currently have. Although some internet reviews are calling Solution a toner, that's not exactly accurate. Solution is a chemical exfoliator, but instead of rubbing dead skin off with tiny plastic gel beads or ground almond, it acts chemically to cleanse and revitalize your face. I love Solution because it works incredibly well. After just one use, my skin feels softer, cleaner and smoother. My acne calmed down after just two days of using Solution. Although some reviewers complained that Solution isn't scent-free, my sensitive skin has had no problems with the gentle formula Glossier chose for Solution.
The cherry on top is that this product is so pretty and fun to use. Solution comes in shiny silver packaging that lists information about the product on the front. When you open the package, you'll discover an adorable, sparkly pink bottle that dispenses Solution onto a cotton round when you press the top. It's an easy, satisfying and efficient design that makes the product last as long as possible.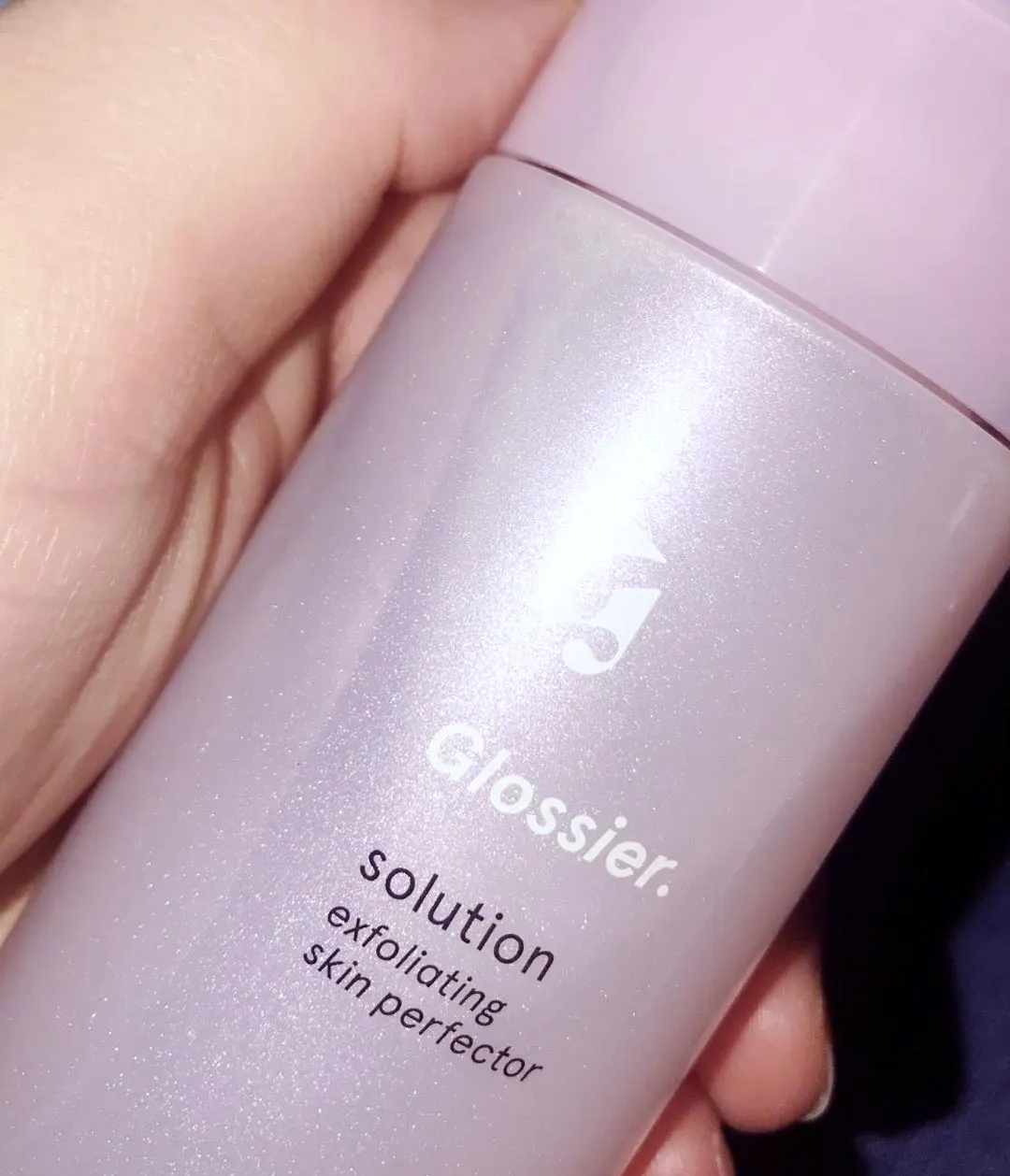 Where you can get it:
Just like Boy Brow, Solution is only available from Glossier.com. But don't worry, you'll love shopping with Glossier's GTeam so much, they'll start to feel more like friends than customer service representatives.
Cost:
Solution comes in a 4.4 ounce bottle and costs $24. Although not quite as cheap as a drugstore brand, it's still much less expensive than a luxury or designer beauty brand.
Picture: Glossier