Finder is committed to editorial independence. While we receive compensation when you click links to partners, they do not influence our content.
The beauty hack I learned on TikTok – and how it's changed the way I treat my skin
The best part is it only involves three products you probably already own.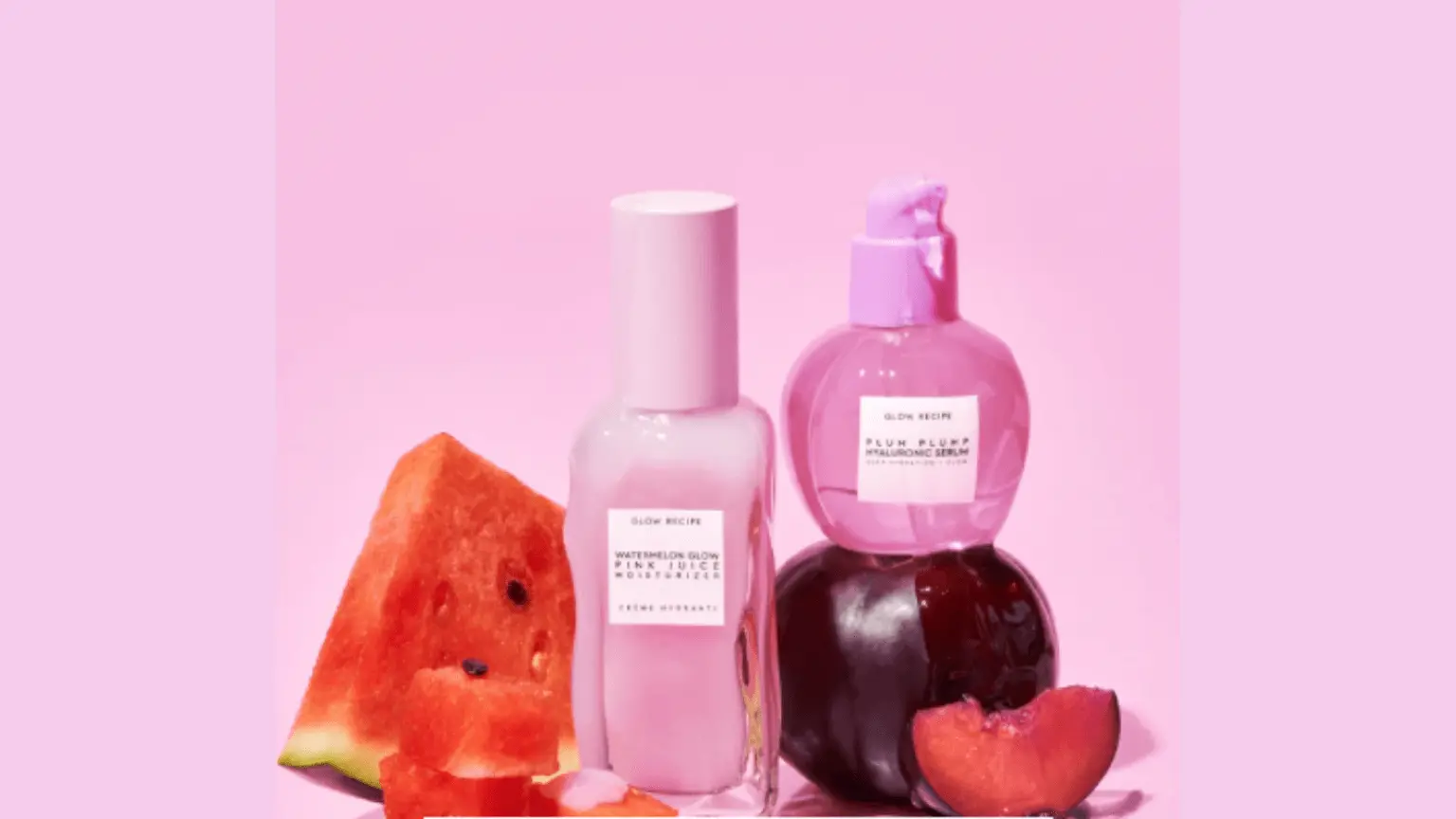 TikTok creators have not only made us think about things like picking the catchiest 30-second sound byte to dance to, but also how to revamp our beauty routines. I've recently started following Korean beauty brand, Glow Recipe, on the video platform. Just when I thought I couldn't love its products more, it throws out this skin-changing gem: double serums.
I know, I know — layering serums seems like a recipe for redness and irritation, but hear me out. Especially if you have combination skin, it could just be the trick to balancing your oil and dryness, and achieving the coveted "chok chok" skin — the K-beauty term for a youthful, glowing complexion.
Glow Recipe's TikTok video tips on layering serums
According to a video posted to Glow Recipe's TikTok account, "double seruming" can address multiple skincare concerns, like hydration, dullness and plumpness. Here's the routine it recommends:
Apply one pump of Glow Recipe Plum Plump Hyaluronic Acid Serum with 1-2 drops of Pineapple-C Bright Serum. Follow with a moisturizer like Watermelon Glow Pink Juice Oil-Free Moisturizer.
I currently use Glow Recipe's Plum Plump serum, which contains hyaluronic acid to plump skin with moisture, and the watermelon moisturizer which gently soothes. Instead of the Pineapple Serum, I used my Volition Beauty Strawberry-C Brightening Serum, a juicy serum made from crushed strawberries that works similarly to Glow Recipe's. You can use your usual go-to serums for this routine.
I braced myself for redness, but instead I woke up to a calmer complexion that felt incredibly soft.
My take on layering serums
Here's what I did — after cleansing at night, I applied the Plum Plump serum to the areas of my skin that skew dry (mostly my cheeks and chin), and then I dabbed a drop of Strawberry-C to my nose and forehead where I tend to get oily and break out. I let both serums absorb for about 30 seconds, and then I applied Glow Recipe's moisturizer all over to seal the products in.
The next morning, my skin felt softer than usual, and I woke up to less redness and oil.
How to try the double serum at home
Before you start slathering on all the products taking up space on your bathroom vanity, mind these tricks for layering serums:
Note the ingredients.

The advice here applies to serums and not all skincare products. You'll want to be careful about combining any strong, prescription-strength ingredients, or potentially harsh ones like retinoids or benzoyl peroxide. But here's a quick tip: If you're using a product with an active ingredient, it's usually a safe bet to combine it with a gentle, moisturizing counterpart. So if you use retinol for wrinkles or acne, following with a fragrance-free moisturizer shouldn't cause any redness or irritation in itself.

Check the packaging.

Always consult ingredient lists, and make sure you're combining complementary products. You won't want to use two vitamin-C serums, for instance. If one serum is for brightening or skin-clearing purposes, make sure the other is for hydration.

Stick to one brand.

Though I took a slight risk and mixed brands, using the same product range is usually a good way to be sure products are complementary. So sticking to Glow Recipe's Watermelon Glow line ensures the products are designed to work together.
More guides on Finder