Black Friday is fast approaching, and you won't want to miss out on the best deals. Friday, November 29, 2021 is the date to remember.
Black Friday will soon kick off and it's the biggest shopping day of the entire year in America. The sales start after Thanksgiving and offer the ultimate holiday discounts for bargain hunters. Thousands of stores across the country throw their doors open early, enticing shoppers in with massive one-off deals and heavy discounts.
We'd personally rather steer clear of the high street hustle and bustle and shop from our couch with a cup of tea. That's why we've brought you this, the ultimate guide to shopping Black Friday online.
Fashion
Furniture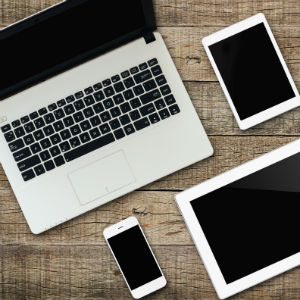 Electronics
So why does Black Friday matter in the Belgium
Because the amazing deals are available here too. Every year, more and more stores are joining in on the Black Friday fun and launching some of their best sales of the year, just in time for Christmas.
---
What time do the Black Friday sales commence in the Belgium
?
This is where it gets a little tricky due to international time zones. Belgium-based stores are likely to start their sales at the beginning of the day on Friday. If you're looking to purchase from an international retailer, you may have to wait until opening hours start in the store's home country.

---
When do Black Friday sales end?
Officially Black Friday sales will end when retail shopping hours end on the Friday, however a large majority of stores extend their sales across the weekend. And even more stores extend their sales online.

If you're worried you'll miss out, it's always good to double-check which stores are extending their sales.
---
What is Cyber Monday?
Cyber Monday is the online version of Black Friday, with many retailers offering new or a continuation of their exclusive discounts for online customers. Last year shoppers spent a record $5.03 billion on Cyber Monday alone, and this year that's only expected to rise.

---
Why is it called Black Friday?
While many explanations link the name to the fact that retailers operate at a loss (or "in the red") from January to November and this is the day their profits turn around ("in the black"), the name actually dates further back than that. It was apparently first coined in the 1960s by Philadelphia police to describe the disruptive swarms of people hitting the streets on the day after Thanksgiving, in search of a bargain and an extra day off work.

---
What is a doorbuster deal?
These are deals or products that are only available for very limited periods of time, such as when the doors open first thing in the morning. However, according to deals expert Mark LoCastro of DealNews, the majority of doorbuster deals will be available online at a similar (or possibly even lower!) price. So while the Belgium won't be able to physically walk into the US-based stores, that doesn't necessarily mean you won't be able to take advantage of these online.

---
Tips and tricks for
the Belgium
on Black Friday
Do your research

. Many retailers publish, or at least hint at, their deals before Black Friday, meaning you have time to consider your options and really find the best bargain.

Make sure the retailer ships to the Belgium

. Always an important one to check before you get too excited about a deal!

Shop around

. The first deal you find isn't necessarily the best. For example, Branded beauty and clothing is stocked by hundreds of online stores, so you may purchase a piece and later realise you could have gotten the same exact thing for less elsewhere. So check out the competition before committing to anything.

Don't forget that electronics might not work

. It's easy to get caught up in the flash sales when you're surrounded by them. Some of the best deals in the US revolve around new TVs, but even if you buy one at a massive discount you'll most likely need to also purchase an adapter and a transformer. And make sure you factor in any shipping costs, as these are likely to be high on bulkier items.
---