Bayside Tops List of Communities with the Fastest Internet Access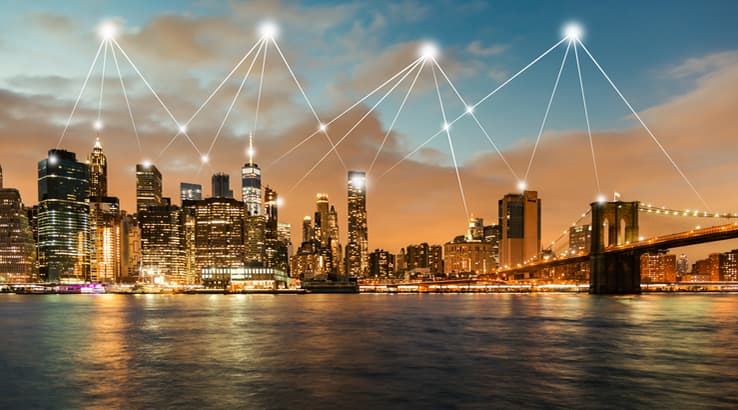 New York City neighborhood reports an average speed in excess of 100 Mbps.
Bayside is a neighborhood in the New York City borough of Queens. Known for being one of the most expensive enclaves in the city, Bayside existed before there was a New York as the site of one of the first permanent structures in what was New Amsterdam. It's since been the home of movie stars and a Mafia hot spot.
The neighborhood can now add another honorific: fastest average Internet speed. Per a study from the website HighSpeedInternet, Bayside's speed — 100.8 Mbps — is faster than the national average of 50.2 Mbps. The top residential speed many major Internet service providers advertise is 100 Mbps, but that speed is rarely achieved.
Still, 100 Mbps is enough speed for four or more users to view online videos simultaneously without any significant lag. For a single user, most streaming video services such as Netflix and YouTube recommend at least 25 Mbps.
Topping the five fastest cities are Longmont, Colorado (100.5 Mbps); Somerset, New Jersey (97.6 Mbps); Sterling, Virginia (966.9 Mbps); and Elmhurst, New York (95.9 Mbps). The five cities with the lowest average Internet speeds are Sylva, North Carolina (6.5 Mbps); Stowe, Virginia (6.7 Mbps); Española, New Mexico (7.7 Mbps); Oneonta, Alabama (7.7 Mbps); and Ville Platte, Louisiana (8 Mbps).
While conversations about Internet speeds may sound like a first-world problem, the issue actually speaks to the nation's broadband Internet development and how many Americans lack access to the Internet speeds needed to fully participate online.
A Question of Access
In 2018, the Pew Research Center asked respondents if they thought access to high-speed Internet is a major problem in their area. While 13% of urban respondents said that access is a major problem, 24% of rural respondents said it was. An additional 34% of rural residents said it was a minor problem.
Part of the problem is network development. High-speed or broadband Internet can be delivered via ADSL, cable, satellite, wireless or fiber optics. Each of these options has its limitations. With fewer broadband Internet providers servicing rural customers, many disenfranchised customers must rely on slower connection options, such as ADSL, which utilizes the telephone system's copper-line network.
As fewer rural customers are likely to own a mobile device, access becomes an issue. This has led to both the U.S. Department of Agriculture and the Federal Communications Commission to launch programs to extend rural deployment of broadband Internet.
Beyond this, however, are economic considerations. The fastest Internet speeds came from ISPs that utilized "fiber to the home" for Internet delivery to the customer. While all ISPs use fiber optics for connections between distribution points, how the Internet signal travels from these points to the customer varies wildly. While ADSL uses the copper-line network, most cable companies use coaxial cables for end-customer delivery. Verizon and Google offer fiber optics-based delivery to selected markets.
Copper-line networks (ADSL) can have speeds as high as 24 Mbps, depending on the user's distance from the access multiplexer. Cat 5 coaxial cable has a maximum data capacity of 100 Mbps. Fiber optics can carry 10 Gbps — or 100 times the capacity of cable connections. The higher capacity, however, comes with a higher cost, which has convinced Verizon to forego the deployment of its FiOS service inside many major cities.
In 2018, a fiber-to-the-home installation for New York's Broadband Program cost the state's Public Safety Commission about $6,800 per customer.