Banks making it easier to get business loans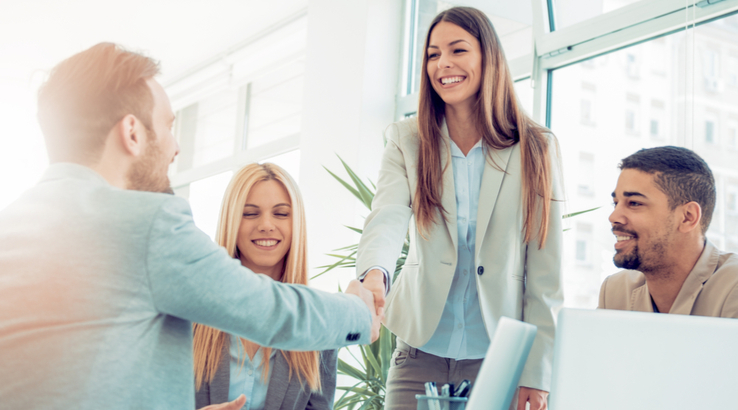 Over the past three months, US banks have been adjusting their standards to make it easier for companies to get business loans.
Affordable financing for everything from inventory to accounts receivable, new investments in facilities or technology, and mergers or acquisitions is often the lifeblood of a growing business, and getting that kind of financing has been gradually getting easier.
In its quarterly survey to senior loan officers at 95 banks in the United States, the Federal Reserve reported this week that many banks have loosened their standards for commercial and industrial loans to small, medium and large companies by narrowing their interest rate spread, expanding business lines of credit, using interest rate floors less, loosening loan covenants and reducing the costs of obtaining credit lines.
The driving force for making business loans easier to get or making their terms less restrictive is dwindling demand, due to competition.
"More aggressive competition from other bank or nonbank lenders was by far the most emphasized reason for easing," according to the report.
CNBC recently revealed that the majority of the nation's top 10 home lenders are no longer banks, and the trend is moving into business loans too.
Weakening demand is also affecting banks' residential and commercial real estate loans. Standards for residential home loans have also loosened slightly, but banks haven't changed much for CRE loans.
On the other hand, standards have tightened for credit card and auto loans. Banks made it harder to get credit card loans by increasing the minimum required credit score and lending to fewer customers who don't meet credit score thresholds. Auto loans have been getting tougher to get as banks have widened loan rate spreads, increased the minimum percent of outstanding balances required to be repaid each month, raised the minimum credit score and cut back on loans to borrowers who don't meet that minimum credit score.
---
Picture: Shutterstock