Finder is committed to editorial independence. While we receive compensation when you click links to partners, they do not influence our opinions or reviews. Learn how we make money.
Compare banks for small business loans
A bank could help you support your business from seed to success, but with strict requirements.
Online lenders may have taken the small business lending scene by storm. But don't fully discount the big guys: US banks are spurred on to offer competitive borrowing options.
You'll find many reasons to choose a bank or credit union over an online lender. For one, they offer government-backed Small Business Administration (SBA) loans. These big financial institutions also tend to offer higher lending amounts than their online counterparts do.
But if you're a new business, you could find that banks enforce stricter eligibility requirements than an online lender will. They might not even consider you if your business isn't at least two years old or makes under $10,000 a month.
Here's how bank options stack against online upstarts when comparing your small business loan options.
What's the difference between bank and non-bank business loans?
You won't find anything new or exciting when looking for a small business bank loan. Typically, banks offer term loans, lines of credit and equipment loans — your business loan nuts and bolts. They also tend to offer much larger borrowing limits that range from the tens of thousands to the millions.
Newer to the scene, online-only lenders offer some of the best non-bank lending options — and they're more willing to take risks. They could be a better bet if your business isn't yet two years old. You may end up paying more in interest and fees, but you could see your approved funds faster.
What types of business financing do banks offer?
Top five banks for small business loans
These five popular banks offer many options for small business financing and are top Small Business Administration (SBA) lenders.
Wells Fargo

This international financial-services giant offers a range of financing for small businesses:
Unsecured term loans. Fixed-rate loans can help you pay for one-time expenses like renovations or repairs. Borrow from $10,000 to $100,000 with fixed rates of 6.25% to 22.99% at one- to five-year terms.
Unsecured business lines of credit. Revolving credit can help when your cash flow thins. Borrow from $5,000 to $100,000 with rates as low as 6%.
Secured business lines of credit. Similar to unsecured lines of credit, these come with the bonus of helping you build your business's credit. They offer access to $5,000 to $100,000 with rates starting at 5.25% — but you must put a Wells Fargo savings or CD account up for collateral.
Equipment loans. Designed to help you buy business-related vehicles and equipment, these loans are secured with the equipment you're purchasing. You can borrow between $10,000 and $100,000 at rates that start at 5.75% for vehicles and 6.25% for equipment at two- to six-year terms.
Commercial real estate financing. Wells Fargo offers financing tools to help your business purchase and manage real estate. Apply for loans of $50,000 to $750,000 for real estate purchases, refinancing, equity and even lines of credit.
SBA loans. Wells Fargo is the top provider of SBA 7(a) loans in the US. You can apply for long-term SBA 7(a) loans to make real estate purchases or to buy another business for up to $5 million. Or apply for an SBA 504 loan for real estate, construction and equipment expenses of up to $6.5 million.
Read our review of Wells Fargo business loans
Chase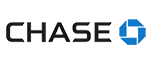 One of the top multinational banking and financial services companies in the US, Chase offers:
Term loans. Apply for fixed- and adjustable-rate loans that start at $5,000 with terms from 12 to 48 months, and repay them directly from a Chase Business account.
Lines of credit. Both commercial and business loans come with variable rates. Commercial lines of credit are best for businesses that have a lot of cash — generally more than $500,000 — with renewable terms of 12 to 24 months. Business lines of credit range from $10,000 to $500,000.
Commercial real estate financing. Use these loans to buy, build or refinance real estate. They typically start at $50,000 and come with five- to 10-year terms.
Equipment financing. You have many options for equipment loans that generally start at $10,000 with repayment terms as long as seven years or 75% of the life of the equipment.
Trade financing. If your business operates globally, you may need a third party to access to your funds. This financing is designed to help you pay for shipping costs and similar expenses related to local and international trade.
SBA loans. JPMorgan Chase offers four SBA loans: SBA 7(a) with loans up to $5 million, SBA 504 with no limit and smaller SBA Express term loans that are capped at $35,000 and come with repayment terms of up to 25 years. Or apply for a line of credit with SBA express that's either revolving or for a three-year term.
Read our review of Chase business loans
Bank of America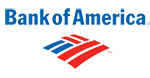 The second-largest bank in the US, BofA offers business financing that includes:
Unsecured term loans. Business loans from $10,000 up to $100,000 to cover one-time expenses, with fixed rates starting at 4.75% and terms of 12 to 60 months.
Secured term loans. These are the same as the bank's unsecured options, except you'll need to borrow at least $25,000 to qualify. You get more favorable fixed rates that start at 4% with terms of up to five years, depending on the collateral you offer.
Secured business lines of credit. To cover fluid expenses, take out a revolving line of credit from $25,000 with rates starting at 4.75%.
Business auto loans. Need a van or car to move inventory around? Apply for an auto loan starting at $10,000 with rates from 3.09% for 48- to 72-month terms.
Equipment loans. Buy any other kind of equipment your business might need with loans starting at $25,000 at rates of 4% and up for up to five years. These loans require you to put up business assets as security.
Healthcare practice loans. To get your dental practice or veterinary clinic up and running, BofA offers loans specific to your needs. Rates, terms and requirements vary depending on your practice.
Commercial real estate loans. When your business needs real estate, apply for loans that start at $25,000 with rates from 4.25% and terms as long as 15 years.
SBA loans. Government-based SBA 7(a) and SBA 504 loans start at $350,000 with terms of up to 25 years. BofA in particular is known for extending large loans to a small number of businesses.
Read our review of Bank of America business loans
U.S. Bank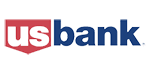 The century-old U.S. Bank finances small businesses with products that include:
Practice financing. Fixed- or variable-rate term loans are designed to help you set up, refinance or relocate your healthcare practice. You'll find no set lending limits — instead, the bank determines your loan amount based on what you need.
McDonald's franchise financing. Similar to practice financing, these fixed- and adjustable-rate term loans can help you buy, rebuild or remodel a restaurant — or purchase equipment when you're ready to set up shop.
Commercial real estate loans. U.S. Bank offers loans of up to 80% of your real estate's value to help you purchase, refinance or make improvements to your business's real estate. Rates are fixed or variable, and you can take as long as 15 years to repay it.
Equipment and vehicle financing. Take out between $5,000 and $500,000 to buy equipment or vehicles for your business, and pay it back for up to five years. Your vehicle or equipment is your loan's collateral, which often results in a lower interest rate than unsecured loans.
Business lines of credit. U.S. Bank offers three options for secured business lines of credit respectively capped at $250,000, $500,000 and $2 million.
SBA loans. Many U.S. Bank business loans come with an SBA option. For lines of credit from $100,000 to $350,000, consider the SBA Express loan. For term loans, SBA 7(a) and SBA 504 loans range from $250,000 to a high $11.25 million.
Read our review of U.S. Bank business loans
Celtic Bank

This leader in SBA loans can help your small business through:
Secured term loans. Choose from two secured term loans for businesses:

Celtic Advantage Loan is an all-purpose variable-rate secured term loan of $150,001 to $350,000. If you put up your real estate, equipment or other assets for collateral, your repayment term can be as long as 25 years.
Celtic Express loans can help cover the costs of day-to-day operations or buying equipment on a smaller scale. Borrow from $20,000 to $150,000 by securing the loan with your business assets.

Secured lines of credit. Apply for a line of credit from $250,000 to $5 million with terms that range from 12 months to 10 years when you put your accounts receivable inventory up for collateral.
USDA business and industry loans. Farmers can take out fixed- or variable-rate term loans ranging from $500,000 to $10 million that are backed by the US Department of Agriculture. Terms can be for up to 30 years, but you'll need to put up real estate, inventory or equipment up for collateral.
Equipment finance. Celtic Bank offers between $50,000 and $3 million in business financing to buy equipment. These are fixed-term loans that usually span three to seven years. While there's no mention of collateral, it may be the bank's standard practice to require security.
SBA loans. Celtic Bank is one of the largest SBA 7(a) lenders in the US, though it also offers SBA 504 loans. SBA 7(a) loans are like a government-backed version of its Celtic Advantage loan for your business needs with limits ranging from $150,001 to $350,000. SBA 504 loans allow you to borrow up to $10 million for equipment, real estate or construction costs. And as with every other Celtic Bank loan, they require collateral.
Here are some of the biggest banks you might not have heard of that offer loans backed by the Small Business Administration:
Live Oak Banking Company
Huntington National Bank
Byline Bank
Newtek Small Business Finance
SunTrust Bank
First Home Bank
How to qualify for a business bank loan
Banks are notoriously more selective than other lenders — and becoming even more picky now that they have new competition from financial technology startups that are typically faster. But that doesn't stop most American business owners from applying. In fact, banks only accept around 20% of business owners who apply for a loan.
What's special about this 20%? Typically, they have:
A well-organized and error-free application. In fact, one of the top reasons lenders reject applicants is because they found errors or inconsistencies on their application.
Excellent personal and business credit scores. It's standard for banks to require some kind of personal guarantee from each business owner, so it'll consider your personal credit score as well as your business's credit score.
Years in business. A business that's been around for decades has the kind of financial track record that banks like to see in an applicant. Typically, your business needs to have at least a few years under its belt to be considered.
A strong business plan. Having a strong business plan can make your application really shine. It shows where you've been , what you're about and where you predict to go, giving your bank reassurance that you'll be able to repay your loan based on numbers.
Everything you need to know about business loan requirements
Alternative borrowing options for small businesses
We get it: Banks are easy, safe and familiar, and going elsewhere for funding might not occur to you. But if you're serious about that loan, you might want to take a peek at top online lenders.
Online-only lenders don't have the overhead costs of traditional banks — meaning they can sometimes extend better deals — and they tend to offer more variety to more types of businesses. Even if your business is newer or has specific financial needs.
Compare the terms, rates and eligibility of these top online lenders when deciding on your next business loan.
Compare business financing from top online lenders
You have another option: a personal loan for business use
You can take out a personal loan to cover smaller business expenses of a few thousand dollars. Whether to buy stand mixers for your fledgling bakery or yarn for your Etsy sweater store, an online personal loan could offer the flexibility of a loan without the high minimums of a business loan. But take caution: Personal loans are in your name, not your business's — meaning you're personally on the hook for repayments.
Bottom line
Banks have been the bread and butter of mom and pop business financing for centuries. But dwindling borrowing options and strict eligibility requirements have led to a proliferation of non-bank lenders entering the market, often giving big-name lenders a run for their money.
It's likely that the old diner down the street can still get a bank loan. But if you're a newer, less lucrative business, you might have a harder time getting funding. Know what you're eligible for by considering all of your options before taking out a business loan.
Frequently asked questions