Finder is committed to editorial independence. While we receive compensation when you click links to partners, they do not influence our opinions or reviews. Learn how we make money.
Best banks for small business loans
A bank could help you support your business from seed to success, but with strict requirements.
We chose these banks based on the amount businesses can borrow, minimum requirements and types of loans available. To present the widest scope to our readers, we categorized each lender based on its strength — but most banks offer similar loan options so you can choose the best loan with other factors, like business credit card and bank account options, in mind.
7 best banks for small business loans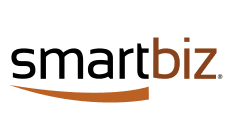 Finder Rating: 4.3 / 5
★★★★★
on SmartBiz business loans's secure site
Best for comparing bank loans: SmartBiz business loans
SmartBiz is a connection service that works exclusively with banks. While previously an SBA loan broker that offered packaging services, SmartBiz has branched out to help small business owners find traditional bank loans as well. But if you do want an SBA loan, this might also be a great place to start. It only partners with preferred lenders and packaging services can cut the turnaround time from months to weeks.
Compare regular bank loans and SBA loans
Cuts weeks out of SBA loan turnaround time
Simplified online application
Charges SBA referral and packaging fees
No loans under $30,000
Relatively high starting APR of 7.99% on non-SBA loans
| | |
| --- | --- |
| Min. Loan Amount | $30,000 |
| Max. Loan Amount | $5,000,000 |
| APR | 4.75% to 7.00% |
| Interest Rate Type | Variable |
| Min. Credit Score | 650 |
| Minimum Loan Term | 120 months |
| Maximum Loan Term | 300 months |
Best for smaller loans: American Express business loans
Not stated
Min. Credit Score
American Express is ideal if you already have a business card and are looking for a small loan amount. While most banks require you to borrow at least $10,000, Amex has a low minimum of just $3,500. And American Express is the only bank on our list that offers loans specifically for working capital and credit card debt consolidation, as well as merchant cash advances.
No prepayment penalty
Simple application
Hard credit check after approval
Amex business cardholders only
Terms only up to 36 months
Amounts top out at $75,000
| | |
| --- | --- |
| Min. Loan Amount | $3,500 |
| Max. Loan Amount | $75,000 |
| Interest Rate Type | Fixed |
| Minimum Loan Term | 6 months |
| Maximum Loan Term | 36 months |
Best for smaller loans: Regions Bank business loans
Regions has low annual revenue and time-in-business requirements that make it easy for small businesses just getting started to find funding with a bank. And because you may be able to lower your APR after six months of on-time payments, your starting rate doesn't have to be your final rate. Just be sure your business doesn't need too much or too little: Regions only offers loans between $15,000 to $1 million.
Qualify for lower rates with on-time payments
Fair credit OK
No origination fees or prepayment penalties
Terms only go up to five years
Customer service asks for your Social Security number when you call
| | |
| --- | --- |
| Min. Loan Amount | $15,000 |
| Max. Loan Amount | $1,000,000 |
| Interest Rate Type | Fixed |
| Min. Credit Score | 600 |
| Minimum Loan Term | 12 months |
| Maximum Loan Term | 60 months |
Best for SBA loans: Wells Fargo business loans
Wells Fargo offers a wide variety of loan options for small businesses, including the SBA 7(a), 504 and Express loan programs. And because it's an SBA Preferred Lender, the approval process won't take months. However, only current customers with a year of banking history are eligible to apply using its online application. Everyone else will need to make an appointment and visit a branch to get started.
Minimal fees
Customer discounts
Multiple purchases
Online applications for current customers only
Automatic repayments required on some loan options
| | |
| --- | --- |
| Min. Loan Amount | $10,000 |
| Max. Loan Amount | $100,000 |
| APR | 6.25% to 22.99% |
| Interest Rate Type | Fixed |
| Min. Credit Score | 670 |
| Minimum Loan Term | 12 months |
| Maximum Loan Term | 60 months |
Best for large loan amounts: SunTrust business loans
Not stated
Min. Credit Score
SunTrust — now operating under Truist — offers some of the largest business loans out there, with its maximum amount topping out at $10 million. Its rates are competitive, and terms span up to 20 years. It also offers four types of SBA loans on top of traditional bank loans and lines of credit to suit your business's needs.
Personalized funding
Other financial products available
Fixed and variable rates
Only available in 10 states and Washington, DC
In-person applications only
1% origination fee and $125 documentation fee
| | |
| --- | --- |
| Min. Loan Amount | $10,000 |
| Max. Loan Amount | $10,000,000 |
| Interest Rate Type | Fixed |
| Minimum Loan Term | 36 months |
| Maximum Loan Term | 60 months |
Best overall: PNC Bank business loans
Not stated
Min. Credit Score
This regional bank's loan officers offer the quality service you might find with a local bank — but you can manage your account and even apply online if you're already a customer. It doesn't require collateral on loans under $100,000 — rare for a bank. And it's an SBA-preferred lender, meaning that it has the authority to process applications for you. The main drawback is that its customer service team gets poor customer reviews.
No collateral required under $100,000
SBA preferred lender
Online application for current customers
Poor customer service reviews
No online application for new customers
Loans start at $20,000
| | |
| --- | --- |
| Min. Loan Amount | $20,000 |
| Max. Loan Amount | $100,000 |
| APR | 8.18% to 15.57% |
| Interest Rate Type | Variable |
| Minimum Loan Term | 24 months |
| Maximum Loan Term | 60 months |
Best for business lines of credit: BBVA Compass business loans
Not stated
Min. Credit Score
Most banks have unsecured and secured lines of credit, but BBVA Compass has three options with different credit limits and collateral requirements for each. And if you already bank with BBVA, you may qualify for an autopay discount of 0.25% to 1% off your APR. However, BBVA Compass only operates in a handful of states, and it has quite a few negative reviews — with multiple complaints about its customer service and high fees.
Rate discounts
Various loan types
Next-day funding
Limited availability
Negative online reviews
| | |
| --- | --- |
| Max. Loan Amount | $100,000 |
| Interest Rate Type | Fixed |
| Maximum Loan Term | 120 months |
5 most active SBA lenders in 2020
These lenders offered more financing through the SBA 7(a) program than any other provider out there.
| | | | |
| --- | --- | --- | --- |
| | | Working with an industry specialist to a fund large project or refinance debt | |
| | | Lower-than-average collateral requirements, especially on large SBA loans | |
| | | SBA funding from a national bank | |
| | | SBA loans on the smaller end — these start at $5,000 | |
| | | Online and offline expert assistance with the application | |
Source: 100 most active SBA 7(a) lenders, SBA.gov
The most active lenders aren't necessarily the best. Visit our guide to the best SBA lenders to find a government-backed loan that's right for your business.
How do I find the best bank loan for my business?
Borrowing from a bank is different from going to an online lender. It's usually about more than just getting one loan, but developing a relationship. Instead of looking at rates and terms — which can be difficult to find — consider these factors:
Your business's banking history. Banks prefer to work with current customers, and the longer you're with the bank the better deal you'll get on financing. If you already have a business checking account start your search with that bank.
Other available products. look at all of the other services that the bank offers and try to go for one that you — and other business owners would be comfortable with as a go-to for financial products.
Industry specialists. Often banks have loan officers that are experts in a specific industry. They can provide valuable insights into your business's operations and anticipate your financing needs.
Types of loans. If you're looking for a specific type of financing — like an SBA Export Express loan — make sure a bank offers it before reaching out.
Customer reviews. Look to sites like Trustpilot and the Better Business Bureau see what customers have to say about loan officers and customer service. But take it with a grain of salt – customers generally write reviews in extreme situations.
Employee reviews. A bank with low employee ratings could be a warning sign, especially with local banks. Low morale can be a sign that you might not get top-notch service and have to switch loan officers frequently.
Types of banks that offer business loans
The type of bank you go with makes a difference in the experience you have with a lender. These are the main types of banks you'll find in your search.
Large national and international banks
Big names like Wells Fargo and Chase fall under the category of large national banks. The benefit of working with these banks is that they're available in most states and have the budget to invest in new technology that smaller banks might not access. These might benefit businesses that operate in multiple states.
Regional banks
Regional banks typically offer services that are a little more tailored to the industries in the states that they serve. They also typically have multiple branches and offer a wide range of online services and tools. These are generally a good option for businesses owners that want a personal touch but also would like to manage their accounts virtually.
Community banks
Community banks specialize in financing the local businesses in their areas. Loan officers are often experts in the local market as well as popular industries in their area. They may even be a customer if you run a local small business. These are your best bet when you want to develop a close, mutually beneficial relationship with a financial institution in your area.
But they often only have a handful of branches. They were also traditionally slow adapt to new technology — though have started partnering with tech companies to bring applications online.
6 expert tips to find the best community bank for your small business
CDFIs
Community Development Financial Institutions, or CDFIs, are typically community banks with a mission to develop the economy of the area it serves. These often have special financing programs for underrepresented business owners — such as women, minorities and veterans. And they often offer services like training for entrepreneurs and financial management courses.
CDFIs also typically offer financing to business owners with poor credit and startups, often at a more competitive rate than you'd find online.
What types of business loans do banks offer?
The exact loan options will depend on the bank, but many offer a combination of these:
Term loans. Most banks offer simple term loans to improve cash flow or cover a large expense. Terms are typically three to five years, and interest rates may be fixed or variable.
SBA loans. Banks may work with the Small Business Administration (SBA) to offer loans backed by the federal government. This allows them to keep interest rates low and accept businesses that might otherwise not qualify for funding.
Lines of credit. Business lines of credit are a flexible way to tap into cash when you need it. Your business only repays what it borrows — and some banks may allow your business to increase its credit limit over time.
Equipment financing. Banks commonly allow businesses to secure loans with equipment, usually up to 110% to 120% of the purchase amount. Since the equipment acts as collateral, the bank may extend more favorable rates and terms than with an unsecured loan.
Real estate financing. Banks may offer commercial real estate financing as term loans or lines of credit, and you'll find options with either fixed or adjustable rates.
Merchant cash advances. Merchant cash advances are a short-term type of financing that only some banks offer. If your business has a large volume of credit card sales, a bank may be willing to advance funds to your business to cover temporary gaps in cash flow.
8 financing options for your business
How to qualify for a business loan
To improve your chances of being approved, focus on banks that accept smaller businesses. Having a business banking account, exceeding minimum revenue requirements and proving your business can repay what it borrows will help you get approved.
Here are a few points banks look for when you apply:
Error-free application. One of the main reasons lenders reject applicants is because they found errors or inconsistencies in the application.
Excellent credit. It's standard for banks to require some kind of personal guarantee from each business owner, so it may consider your personal credit score as well as your business's credit score — especially if you haven't been open long.
Time in business. Banks typically want to see at least two years in business. The longer your business has been around, the more likely you are to qualify.
Strong business plan. A strong business plan demonstrates that you have a plan for your funds and know how your business will be able to pay back the money you borrow.
Everything you need to know about business loan requirements
What should I do if I was denied for a business loan?
Like any loan application, the first step is to reassess. Look into why you were denied by the lender and start making any changes that could improve your chances of being approved later. Reworking your business plan and paying down other debt are simple ways to get started. You may also want to open an account with the bank and establish a relationship with it before applying again.
But there are some things that take time. If your business only just meets a bank's minimum time-in-business or annual revenue criteria, you may not be approved. Consider other types of business loans or an online lender for funding while you work on polishing your business to meet the requirements set by a bank.
5 alternatives to small businesses loans from banks
Banks are easy, safe and familiar. But if your business doesn't quite meet a bank's requirements, you might want to consider these alternatives:
Online lenders. Online lenders don't have the overhead costs of traditional banks — meaning they can sometimes extend better deals — and they may be willing to work with newer businesses that have a lower annual revenue.
Peer-to-peer lenders. Investors work through peer-to-peer lenders to offer businesses financing — then earn money back through interest. One or more investors can fund your loan, allowing you to get funding from a variety of sources with one application and have just one spot for repayments.
Personal loans. Startups and businesses that haven't opened their doors can benefit from personal loans. You may be eligible for up to $100,000 based on your personal credit and finances, not the profitability of your business.
Business credit cards. If your business needs frequent funding for small expenses or you want the flexibility to make purchases as needed, a business credit card may be a good option. Just be aware of the typically high interest rates that accompany a credit card's convenience.
Grants. Depending on your business, it may be eligible for grants from your local or state government and some nonprofit organizations. However, funding is typically limited, and you'll need to spend quite a bit of time getting an application ready.
Bottom line
Banks are still one of the primary sources of funding for many businesses. But they aren't the only place your business can borrow from. Before you spend time applying, compare all your business loan options to make the most out of your time.
Want a non-bank loan? Consider these online lenders
More guides on Finder