Finder is committed to editorial independence. While we receive compensation when you click links to partners, they do not influence our opinions or reviews. Learn how we make money.
Credit cards after bankruptcy: A step-by-step guide (2020)
A secured credit card is your best bet. Here's how to get one.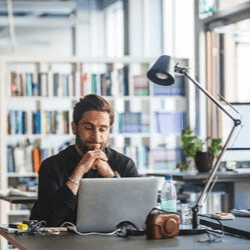 You've declared bankruptcy, which was a major blow. But you're ready to start fresh. The first question on your mind might be: Can I get a credit card after bankruptcy?
Yes. After you finalize your bankruptcy, you can start applying for new lines of credit, such as credit cards.
Before applying, know that your options may be limited. It could be hard to find a credit card provider to approve you until your bankruptcy no longer shows up on your credit report. But it's possible to get a credit card post-bankruptcy, especially if you work on improving your credit over time. Follow these steps to get your first credit card after bankruptcy.
Step 1: Take stock of where you're at
If you want to open a credit card post-bankruptcy, one of your main goals is to restore your credit to reasonable standing.
Step 2: Prepare to apply for credit cards after bankruptcy
Be very selective as you apply for credit cards. Each time you apply for a card, the respective provider will initiate a hard inquiry — or hard pull — on your credit report. This will typically drop your credit score by a few points. You don't want multiple hard pulls on your report, as this will significantly impact your already-weakened credit score.
Many banks have differing policies on how they approach a history of bankruptcy. Some won't accept an application whatsoever if you have an open bankruptcy, so take care to not apply for cards that you can't qualify for – you don't want a needless hard pull on your score.
So, keep these two major tips in mind:
Find the right card. Apply only for credit cards you have a good chance of approval for.
Apply for cards one at a time. Wait to hear back about your current application before applying for another card. If you're denied, ask your provider for the reason. You may need to improve your credit score first.
Which types of credit cards should I compare?
One of your best options is a secured credit card. A secured card works similarly to a standard credit card, though you'll need to put down an upfront cash deposit which often serves as your credit limit. Because of the security deposit, more providers will be willing to take you on as a customer. This is a very important benefit while you still have a bankruptcy on your credit report. Secured credit cards may give you your strongest chances of approval.
While you look for a secured card, consider a provider that reports your payments to the three credit bureaus. If you consistently make your card payments on time, you could slowly see your credit score improve. This is critical while you recover from bankruptcy. In fact, the ideal flow when applying for a credit card post-bankruptcy is as follows:
Get your finances in order > Open a secured credit card > Raise your credit score over time > Apply for an unsecured credit card
Another option in lieu of a secured credit card is a subprime card. These cards are typically barebones with few features and rates that aren't exactly favorable. Given the choice, we recommend staying away from these cards and sticking with a credit-building secured credit card.
Back to top
Step 3: Compare credit cards after bankruptcy
If you have heavy doubt whether your credit score will qualify, look into the cards from OpenSky and Green Dot. While they have annual fees, they're targeted toward consumers with severely damaged credit.
Back to top
How we selected our top cards
We picked our top cards by comparing several factors across products ideal for bankruptcies, including credit requirements, credit lines, annual fees, APRs, reward opportunities and reporting to the major credit bureaus. Our picks performed above and beyond the others, earning spots on our list.
Alternatives to secured credit cards for building credit
If you're ineligible for a secured credit card — or don't want one —here are a few alternatives to consider.
Credit-builder loan. This is a unique type of loan that can help you build your credit while increasing your savings. It often comes with a relatively low-interest rate.
Store credit cards. While approval is never guaranteed, store credit cards generally have more lenient approval requirements. Do your research before applying for one, understanding eligibility requirements as well as the interest rates and fees you'll pay. Check if your store-card provider reports payments to the three major credit bureaus. And above all, spend responsibly and make your card payments on time.
Alternatives to bankruptcy credit cards (for payments only)
If you simply want a more convenient way to pay, you don't necessarily need a credit card. Here are two solid alternatives, though keep in mind that these options don't help you build credit:
Debit card.If you want the convenience of paying via plastic, you can use a debit card instead of a credit card. This ensures you spend only the money you currently have, which will help you avoid more debt.
Prepaid card. A prepaid card lets you load money on it in advance, like a gift card. You can then use it anywhere credit cards are accepted.
Step 4: What to do after you receive your credit card
Your credit card gives you a big opportunity to turn your finances around. Now that you have a fresh start, it's a great time to build the right financial habits. These include:
Keep your card's balance below 30% of your credit limit.
This isn't a hard-and-fast rule, but it's a very good guideline to follow. It will help keep your credit score from being heavily impacted, and it will help you avoid too much debt.
Pay your card bill on time.
This is extremely important for your credit score. From now on, look to have a spotless payment record. One great tip is to set up automatic payments so you'll never miss a due date.
Pay your card bill in full each month.
Before putting another cent on your card, try to pay off your entire balance. By staying vigilant and always clearing your balance at the end of the month, you can decrease your chances of getting into another bankruptcy.
If you have a secured credit card, you might want to aim for an unsecured credit card. With the latter, you won't have to put down a security deposit.
You'll likely need at least a good credit score to get the best unsecured cards. But once you reach that financial milestone, it'll be something you can be very proud of.
Back to top
Bottom line
Bankruptcy is a serious decision not to be taken lightly. Filing can make qualifying and effectively using credit cards incredibly difficult. However, you still have options. Secured credit cards are among your best choices, and they can help you responsibly build your credit score.
Once you get your first credit card after bankruptcy, see it as an opportunity to build strong financial habits that will serve you well for years to come.
Frequently asked questions