Compare bank interest rates online
Save for your future with an account that helps your money grow.
Keeping your savings in an account with a high APY is the easiest way to increase your funds — but the most competitive rates come from banks you can't visit.
How do interest rates impact me?
There are two types of interest rates:
APY. Annual percentage yield is the amount you earn per year on your savings. A high APY will help your savings grow year over year.
APR. Annual percentage rate is the amount you pay on debt. A low APR will help you save money on your mortgages or loans.
Interest rates from banks vs. credit unions
Banks are for-profit businesses, while credit unions operate as nonprofits. A credit union is owned by its members, all of whom have something in common. For example, there are credit unions specifically for teachers or only for retired military members.
While this can sometimes mean more competitive interest rates, both on savings products and loans, that isn't always the case. Large credit unions can operate like big banks, using high loan rates to help pay for growing overhead costs. Smaller credit unions can use money earned from interest to give back to the community rather than sharing it with members — making them altruistic, but not financially competitive.
Find out how much you can earn with our savings calculator
Brick-and-mortar banks vs. online banks
Online banks tend to have the most competitive interest rates, but you don't get the same personalized service you would in a branch. All reputable online banks will have a number you can call for help, but they're usually not as convenient as walking into a branch.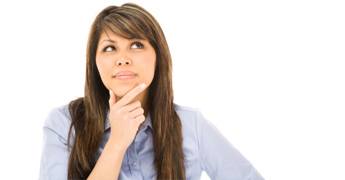 The Big Four
Chase, Bank of America, Wells Fargo and Citi are collectively known as the "Big Four" because they're the largest and most recognizable banks in the country. If you live in a metropolitan area, there's probably a branch of at least one of these banks within a mile, making them the most accessible option.
When it comes to interest rates, though, they're the least competitive. Savings accounts and CDs at Big Four banks generally have APYs at or below the national average. Loan rates are similarly unfavorable.
See some examples of the rates for popular products:
Online banks
Online banks, like Synchrony, CIT Bank and Ally Bank, generally have the best rates — often by a long shot. You can't walk into a branch for help, but the tradeoff is you can earn significantly more — sometimes double or even triple — on savings accounts and certificates of deposit. And loan rates are more competitive, too.
At the time of writing, a 30-year fixed rate loan from Ally comes with a 4.199% APR, compared with 4.733% APR from Chase. For a $250,000 home, that works out to an $80/month difference on your monthly payments and $28,498 over the life of the loan.
The rates for popular products are as follows:
Hybrid banks
Some major banks, like Capital One, HSBC Direct, Marcus by Goldman Sachs, and Barclays and Discover, operate online. They give you the security of banking with a big name and the freedom of banking online. They offer rates competitive with other online banks.
See these products for examples of their rates:
Back to top
Bottom line
An online bank will give you the most bang for your buck, but you'll have to give up access to coffee in the bank lobby and a friendly teller who knows you by name. If you want to build your savings but are a little nervous about going with on online bank, consider using a major bank with online savings and checking options.
Picture: Shutterstock