Finder is committed to editorial independence. While we receive compensation when you click links to partners, they do not influence our opinions or reviews. Learn how we make money.
Compare USAA Bank products: Savings, Checking, and CDs
Its accounts are free to maintain, but you must be eligible through military association.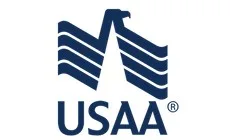 USAA Bank offers an array of free checking and savings account options. But its customer service is primarily accessible online unless you live near one of its five branch locations.
Compare USAA Bank products
Am I eligible?
USAA Bank is open to active duty National Guard and Reserve members, veterans, cadets, midshipman and their immediate family members.
What banking products does USAA Bank offer?
USAA Bank's checking and saving accounts feature no monthly service fees or minimum balances.
Checking
USAA Classic Checking for Military Recruits. Comes with additional perks for fresh recruits, such as a waived opening deposit and a prefiled IRA to help simplify finances.
Savings
USAA Savings Account. Good for beginners, it features a 0.05% APY on your total account balance.
USAA Performance First Savings Account. Features higher interest rates — 0.11% on $10,000 to $24,999, 0.32% on $100,000 to $249,999 — but requires an opening deposit of $10,000 or more.
USAA Youth Savings. Meant to help parents teach kids about saving, you can give kids limited access to the website and choose whether or not they can make transfers or deposits.
USAA CDs. Grow your money and get it back at the end of the term period.
USAA 529 Plan. An investment account meant to help save for education costs, it features tax-free withdrawals for qualified expenses and requires an initial investment of either $50 with $50 monthly deposits or a one-time deposit of $250 with no subsequent deposits required.
USAA UGMA and UTMA Accounts. These custodial accounts let you invest money on behalf of a child, who'll get access to it at 18 or 21, depending on the state.
Other products
Insurance. Get protection for valuables with over 12 different types of coverage.
Credit cards. Earn cashback and rack up points with the reward system.
Investing. Watch your money grow with mutual funds, ETFs and other portfolio options.
Real estate. Refinance a house, take out a loan or connect with a real estate agent.
Retirement and IRAs. Plan for the future with trust services, annuities and wealth management services.
Health insurance. Find dental, vision and Medicare coverage.
How does USAA Bank compare to other banks or services?
USAA Bank has far fewer office locations than most domestic banks, but its total amount of yearly domestic deposits are about average. Interest rates on its main savings accounts tend to be higher than some rates at competitors like Bank of America or Wells Fargo.
It offers Zelle for users to send and receive money, as well as automatic bill pay, mobile deposits and smart Pay options like Apple and Google Pay.
Checking accounts
Pros
No minimum balance requirements. After the initial $25 deposit, the amount you leave in the account is up to you.
60,000 USAA Bank-preferred ATMs nationwide. That means you can withdraw without a fee. And if you do use an ATM that charges extra, USAA Bank will reimburse you up to $15 per month.
Optional overdraft protection. Back up your checking account with your USAA Bank savings or a credit card for extra protection.
Cons
High APY requirements. You need to keep at least $1,000 in your USAA Classic Checking account to earn interest. Even then, the rate is astonishingly low at 0.01%.
Long holds on deposits. If you make a deposit using Deposit Mobile, Deposit Home or Easy Deposit, USAA Bank may hold your funds for up to seven days.
Service fees. USAA Bank charges $29 for overdrafts, up to two times per day, and $29 for stop payment requests.
Savings accounts
Pros
No monthly service fees. You don't need to worry about incurring fees, because it's free to have a checking account with USAA Bank.
Unlimited ATM and in-person withdrawals. Federal regulation limits savings accounts to 6 outgoing transactions a month, but ATM and in-person withdrawals don't count toward this limit.
Saving tools. With USAA Bank, you get access to a goal planner that helps you set, maintain and track savings goals.
Cons
Low APYs. Most savings accounts earn 0.05% APY, which is much lower than the competition. The USAA Performance First Savings account earns the highest rate at 1.06%, but you must maintain a minimum $1 million daily balance to earn this rate.
High opening deposit for USAA Performance First Savings account. This account requires a minimum $10,000 deposit and APY starts out at 0.20%.
Excessive transaction fee. If you make more than 6 outgoing transactions a month, you'll pay $10 each time. Contact USAA to see if they're temporarily waiving this fee during the coronavirus pandemic.
CDs
Pros
Flexible. USAA Bank has CD terms that range from 30 days to seven years, so you're bound to find one that suits your needs.
No fees. The only time you'll pay a fee is if you withdraw your money early.
Strong APYs for long-term CDs. Rates start at 0.7% for one-year CDs and go up to 0.49% for seven-year CDs.
Cons
$1,000 opening deposit. You'll need to set aside at least $1,000 if you want to open a CD with USAA Bank.
Early withdrawal penalties. If you need to withdraw your money early, you'll pay a penalty equal to 30 days to 365 days of interest depending on your CD term.
Poor APYs for short-term CDs. 30-day CDs have a 0.15% APY and nine-month CDs have a 0.36% APY. With rates this low, you're better off keeping your money in a high-yield savings account.
Overall banking
Pros
Membership perks. USAA Bank members get access to competitive credit card and loan rates, an attractive awards program that offers discounts for car rentals, travel deals and more. Plus, free access to a large network of over 60,000 ATMs.
Deployment help. USAA Bank's team of professionals are available to help you during any stage of the deployment process.
Several customer service options. Reach a representative by phone, email, fax, US mail or face-to-face at a local branch.
Cons
Eligibility. To open an account, you've got to meet membership eligibility requirements.
Limited in-person options. USAA Bank only has five brick-and-mortar locations, which can be frustrating if you're hoping for face-to-face service.
No business banking products. USAA Bank doesn't offer any business checking or savings accounts, so you'll need to look elsewhere if you need an account for your business.
Compare USAA Bank products to the competition
USAA Bank reviews and complaints
IDC Financial Publishing gave it a "Superior" rating for the 130th consecutive quarter, and its bank is a member of the FDIC. It's also rated "Outstanding" by the FFIEC.
However, it's not accredited by the BBB, and only has a C+ rating due to some recent government action taken against it. USAA Bank was accused of "failing to properly honor consumers' stop payment requests on preauthorized electronic fund transfers" by the Bureau of Consumer Financial Protection.
Additionally, the Office of the Comptroller of the Currency alleged that USAA Bank "failed to implement and maintain an effective compliance management system," essentially esquing certain risk management practices. USAA Bank has reached a settlement regarding both allegations and is taking steps to resolve the issues.
USAA Bank customer service
Get support from USAA Bank through one of these options:
Phone: Call 210-531-8722
Mobile app: The USAA Bank mobile app allows you to make deposits, manage your account and get financial advice.
Electronic message: Log into your account to send a note directly to USAA Bank.
Branch: Get face-to-face service at locations in Colorado Springs, CO; West Point and Highland Falls, NY; Annapolis, Maryland; and San Antonio, TX.
Fax: Send and receive documents at 800-531-5717
Mail: If regular mail is more your thing, send a letter to:
USAA Federal Savings Bank
10750 McDermott Freeway
San Antonio, TX 78288-9876
Bottom line
If you're looking for a no-fee checking or savings account, consider opening an account with USAA Bank. But if you're not eligible for membership, check out other bank accounts with competitive features.
Frequently asked questions
Read more on this topic