Finder is committed to editorial independence. While we receive compensation when you click links to partners, they do not influence our opinions or reviews. Learn how we make money.
Explore State Farm Bank's suite of accounts
Online banking with minimal monthly and ATM fees.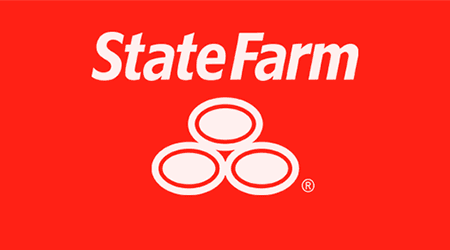 State Farm Bank offers online-only personal banking options with minimal monthly and ATM fees, and no minimum deposit amounts. But it lacks advanced banking options and in-person banking.
What banking products does State Farm Bank offer?
State Farm Bank offers personal checking and savings accounts, with additional banking products such as credit cards and loans.
Personal banking
How does it compare to other banks or services?
State Farm Bank holds approximately $16 billion in assets, which places it outside the top 50 largest banks in the US. State Farm is a relatively small bank but it's the largest property and casualty insurance company in the US.
It has no branch locations, but its insurance offices can accept applications and do limited banking.
Checking accounts
Pros
No minimum deposit amounts. Easily open a State Farm Bank checking account with as little as one cent.
ATM refunds. Get up to $10 in ATM reimbursements each month. Or, get unlimited reimbursements when you set up direct deposit.
Two account options. Open a basic checking account or an interest-bearing account if you want to earn interest on your account balance.
Cons
Strict APY requirements. If you open an interest-bearing checking account, you must maintain a $2,500 minimum balance to earn interest and the rate is only 0.25%.
Monthly fees. The interest-bearing checking account has a $10 monthly fee. But State Farm Bank waives it if you set up direct deposits or maintain a $500 minimum daily balance.
60 days to fund account. If your account balance is at $0 for 60 consecutive days, State Farm Bank will close your account.
Savings accounts
Pros
Free ATM card. Every State Farm Bank savings and money market account comes with a free ATM card for fast cash withdrawals.
Relationship rates. Earn a higher APY for one year when you open both a checking and savings account with State Farm Bank.
Business options. Business owners can choose between State Farm Bank's Business Money Market or Business Savings account.
Cons
Low rates. Even with a 1.01% relationship APY on its Consumer Money Market savings, other banks have more aggressive rates.
Monthly fees. Every State Farm Bank savings account has a monthly fee, but they can be waived when you keep your account balance above a certain threshold.
Excessive transaction fees. You'll pay $10 each time you make more than six outgoing transactions a month.
CDs
Pros
Low minimum deposit. Its $500 deposit is quite low considering some banks have minimums as high as $10,000.
Personal and business options. Customers can open a personal or business CD and lock in the same rates for each.
Partial withdrawals. Unlike other banks, State Farm Bank doesn't force you to withdraw your full account balance if you need to withdraw funds early. But you'll still pay a penalty fee.
Cons
No short-term CDs. State Farm Bank offers 12, 24, 30, 36, 48 and 60-month CD terms.
Average APYs. Although State Farm Bank's CD rates are competitive, many online banks offer higher rates with flexible terms.
Early withdrawal penalties. Expect to pay a fee equal to 90 to 545 days interest if you need to withdraw your money early.
Overall banking
Pros
ATM rebates. State Farm Bank offers ATM rebates on all of its checking and savings accounts giving you easier access to your money.
Daily customer service. Chat with a customer service representative by phone or email seven days a week.
Cons
Online only. State Farm Bank doesn't have any branch locations and its insurance offices do limited banking.
Limited product selection. While its basic savings and checking options keep banking simple, it also means that State Farm lacks high-yield accounts or discounts on loans, CDs and IRAs.
State Farm Bank reviews and complaints
State Farm Bank is insured through the FDIC, which protects up to $250,000 in deposits on personal accounts. State Farm Bank is not accredited with the Better Business Bureau, although it does receive an A+ rating based on its internal criteria.
The bank doesn't have many positive or negative online reviews. Its CRA rating was listed as outstanding in 2018. There are some negative reviews on the Consumer Complaint Database, mainly dealing with improper data on credit reports and issues managing accounts.
State Farm Bank customer service
6 a.m. to 11 p.m. CT weekdays
8 a.m. to 8 p.m. CT Saturdays and holidays
8 a.m. to 6 p.m. CT Sundays
Email: banksupport@bank.statefarm.com
Bottom line
State Farm Bank offers no ATM or monthly fees as long as you use direct deposit. But the lack of a physical branch means it can't offer more complicated banking needs. If you're after a more traditional bank,
shop around for other options
.
Frequently asked questions
Read more on this topic