Finder is committed to editorial independence. While we receive compensation when you click links to partners, they do not influence our opinions or reviews. Learn how we make money.
Compare PNC Bank products: savings and checking accounts
Organize cash quickly with its Virtual Wallet feature.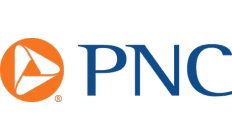 PNC's tiered checking and savings accounts are packed together into its convenient Virtual Wallet. But monthly service fees can get steep if you're not careful about meeting balance or deposit requirements.
What banking products does PNC offer?
PNC's personal banking is defined by its Virtual Wallet, which lumps your checking and savings into one account and designates three sections within:
Spend. Primary checking account. In some tiers, it can earn interest.
Reserve. Keep your short-term savings here. Expect an APY of about 0.01%.
Growth. Meant for long-term savings. APYs vary between 0.03 and 0.05%, depending on your balance.
If you open the account online, there's no minimum deposit required to get started. But it's $25 to open an account at a branch location. Compare tiered versions of the Virtual Wallet to determine which package will best suit your needs:
Virtual Wallet Student. Benefits last for six years after you open an account and include no monthly service charge, interest with PNC's highest "relationship rates," reimbursement for two non-PNC ATM withdrawals and automatic courtesy overdraft fee refund.
Virtual Wallet. The bare bones package — expect a $7 monthly service charge that can be waived by at least $500 in direct deposits, $500 average combined balance or being 62 or older. The spend account doesn't earn interest.
Virtual Wallet with Performance Spend. This tier features money management tools to help you track spending, and an interest-earning Spend account. A $15 service fee can be waived with $2,000 total direct deposits, $2,000 average monthly balance in Spend and Reserve or $10,000 combined balance across all accounts. Some fees for non-PNC ATMs are reimbursed.
Virtual Wallet with Performance Select. Use non-PNC ATMs for free and earn interest on your Spend account with balances of $2,000 or more. Waive the $25 monthly service charge with $5,000 in direct deposits, $5,000 average monthly balance or $25,000 combined balances, including investments. This account automatically qualifies you for relationship rates on your accounts.
Additional savings accounts
Premiere Money Market. Requires at least $100 to open and a $5,000 average monthly balance to avoid the $12 monthly service charge. Relationship interest rates start at 0.04% with Performance Checking and increase to 0.08% to 0.15% with Performance Select Checking, depending on your balance.
Standard Savings. Deposit at least $25 to open the account. To avoid the $5 monthly service charge, maintain a $300 average monthly balance or set up an automatic transfer of at least $25 each month. If you're under 18, it's free.
'S' is for Savings. Meant for children, it features interactive online banking with Sesame Street tips and auto savings features to help meet early financial goals. It requires $25 to get started and is free to maintain for account holders under the age of 18.
Other products
CDs. Choose from a mix of fixed and variable rate options that last from seven days to 10 years.
Credit Cards. Four different credit cards are on offer — one for students — each with a mix of perks and benefits, including cash back and travel discounts.
Investing. Grow cash for retirement, education and more through stocks, bonds and other securities.
Mortgages. Refinance your house, open up a home equity line of credit or take out a mortgage.
Loans. Borrow cash to fund your education, car or other personal purchases.
Wealth management. Get help planning for your financial future, including trust and estate planning services, as well as risk management.
Compare PNC bank accounts
How does PNC compare to other banks or services?
PNC is ranked 5th nationwide for its number of branch locations, with around 2,480 brick-and-mortar spots. It takes in the 8th most total direct deposits annually, just beneath US Bank and Citigroup. And members have access to over 9,000 ATMs around the country that they can use free of charge.
Checking accounts
Pros
Free overdraft protection. Have money automatically transferred from your savings account for free if you overdraw on your checking.
ATM reimbursements. PNC offers ATM reimbursements for its checking accounts when you use non-network ATMs.
Sign up bonuses. This bank regularly offers sign up bonuses for new account holders when they open a Virtual Wallet account.
Cons
All personal checking accounts are Virtual Wallet accounts. PNC doesn't offer any regular checking accounts. Instead, you get a Virtual Wallet account which is a checking and savings account in one.
Monthly fees. All checking accounts have monthly fees, but PNC waives them when you meet certain requirements.
Unclear interest rates. You'll have to call customer service to find out what the current APYs are for its student accounts because the bank doesn't list this information on its site.
Savings accounts
Pros
Low opening deposits. Most PNC savings accounts have a $25 opening deposit.
Fee-free option. The PNC High Yield Savings account has no monthly fee or minimum balance requirements, so you can open an account with any amount.
Business savings accounts. PNC has a Premium Business Money Market account that has a low $100 minimum opening deposit.
Cons
Savings accounts don't have the highest rates in the market. While its relationship rates are competitive compared to other basic savings accounts, your money could likely grow faster in a high APY account like Goldman Sachs' Marcus or Ally's online savings account.
Accounts aren't available everywhere. You must live in a state that has a PNC branch if you want to open the PNC High Yield Savings account.
Balance requirements for Virtual Wallet accounts. You'll need to keep at least $500 to $5,000 in your Virtual Wallet account depending on which tier of service you choose.
CDs
Pros
Flexible terms. PNC CD terms range from 7 days to 10 years, giving you the ultimate flexibility with your money.
Step-Up CD. Your rate increases every six months when you open up this 36-month CD. But you'll need at least $2,500 to get started.
Ready Access CD. With this CD, you won't pay a penalty fee if you need to access your funds before maturity.
Cons
Can't open online. CDs must be opened in-person, so you're not eligible for one if you don't live near a local branch.
Subpar rates. Most CDs have rates under 1%, which is much lower than what you'll find at other banks.
No partial withdrawals. If you need to access your money before your CD matures, you'll have to withdraw your full account balance.
Overall banking
Pros
Management tools can help organize your cash. Its Virtual Wallet is designed to help you keep track of and organize your money in a strategic way. Transferring cash from Spending to Reserve or Growth takes only seconds and is processed instantly.
Different tiers allow you to grow with your bank account. As your income or financial goals change, you can move up to a more advanced account with higher interest rates.
See your checking and savings accounts all in one place. If you're a one-and-done kind of person, PNC's full-service offerings allow you to keep it all under one roof.
Cons
Monthly service fees require dependable cash flow. To avoid charges, you'll need to have a certain amount of money flowing in via direct deposit each month, or be able to sustain a relatively high balance.
Lack of APY transparency. PNC doesn't list all of its APYs on its website, so you have to call customer service to find out current rates.
PNC reviews and complaints
It's not accredited by the BBB, but has an A- rating. 127 customer reviews average out to just one star, but this is fairly typical of BBB banking complaints.
The FFIEC has given most of its branch locations an Outstanding or Satisfactory rating, and its online accounts are FDIC backed. There are 11,770 complaints with the CFPB, but nearly all pertain to slower response times from the bank. In 2019, it was ranked as a Top Financial/Banking company by Hispanic Network Magazine.
PNC customer service
Get help by reaching out to customer service through:
Phone: For virtual wallet questions, call 800-352-2255. If you have a more general query, 800-762-2265 will put you in touch with PNC Voice Banking. Spanish speakers can call 866-465-2762 for personalized assistance.
Email: Send a message through its secure message center by logging into your account.
Branch: Sit down with a banker at one of its 2,480 locations.
Twitter: Tweet a question to @PNCBank_Help for general banking help.
Compare PNC Bank to the competition
If you're looking for a bank with clearer APYs and fewer fees, check out these accounts from popular banks:
Bottom line
If you're looking for tiered accounts that combine your checking and savings, PNC offers convenient cash management. But if you're hoping to pick and choose your options, compare other banks.
Frequently asked questions
More guides on Finder