Finder is committed to editorial independence. While we receive compensation when you click links to partners, they do not influence our opinions or reviews. Learn how we make money.
State Employees Credit Union banking products: Savings and Checking
This credit union offers a variety of products, but has limited membership requirements.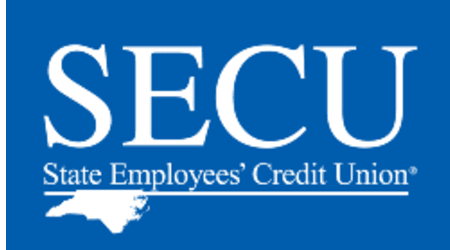 Eligible members can enjoy a host of products offered by State Employees Credit Union (SECU) at a relatively low cost. While it provides services to members in other states, SECU only has branches in North Carolina. Membership criteria is also fairly limited, with little option to qualify if you're not a North Carolina state worker or in the immediate family of a current SECU member.
Am I eligible?
To establish your membership, you'll need to open a Share Savings account with a minimum $25 deposit and meet one of the following requirements:
You work in North Carolina
You work for a public board of education
You're a member of the North Carolina National Guard
You're a federal employee who works for a North Carolina department (i.e. US Department of Agriculture employee who works for the North Carolina Department of Agriculture)
You're a county employee of Social Services, Health, Mental Health and Civil Defense
You're retired from one of the businesses mentioned above
You're the spouse, parent, sibling or child of a current member
You live with a current member
What banking products does SECU offer?
How does SECU compare to other banks and services?
State Employee's Credit Union (SECU) is a North Carolina-based credit union with 267 locations. Its broad selection of products are aimed for kids, teens and adults.
Checking accounts
Pros
Earns interest. SECU's checking accounts earn 0.25% interest, which compounds daily and is paid out monthly.
Free ATM network. Use your debit card for free at any CashPoint ATM, which is North Carolina's largest ATM network.
No minimum balance. You're not required to keep a certain amount of money in this account as long as you have enough to cover the $1 monthly fee.
Cons
Two accounts. SECU only offers two checking options: one for you and one for your teen.
Monthly maintenance fee. Although you can't avoid the $1 fee, the money goes to the SECU Foundation.
What's the SECU Foundation?
The SECU Foundation promotes local community development in education, housing, healthcare and human services projects.
Savings accounts
Pros
Decent APY. SECU's savings accounts earn anywhere from 0.75% to 2.05% APY, which is much higher than the current national average.
Goals-based accounts. SECU has savings accounts for holiday shopping, health savings, education savings and teachers who have unpaid summer breaks.
Cons
Minimum balance requirements. If you have a SECU Money Market Share account, you must maintain a $250 minimum daily balance to earn interest and avoid the $2 monthly fee.
Withdrawal limits. There's typically a six transaction limit each month. At this time, it may be waived for a limited period. Check with the provider.
CDs
Pros
High APYs. Every SECU CD earns between 1.55% and 2.05% APY. The longer you lock your money away, the more you'll earn.
Wide terms. CD terms range from six months to six years.
Can be used as collateral. If you have an SECU loan, you can use your CD as collateral.
Cons
$250 opening deposit. Although some CDs have opening deposits as high as $10,000, others let you get started with as little as $0.
Early withdrawal penalty. You'll pay a fee equal to 90 days interest or all accrued interest, whichever is less.
Overall banking
Pros
Keep all your accounts in one place. With the extensive range of products offered by SECU, you could potentially keep all of your accounts together.
Low fees for a good cause. Some accounts don't require a maintenance fee, and those that do have a low fee of $1 that goes to the SECU Foundation.
24/7 member support. Call SECU's 27/7 automated hotline to check your last 10 transactions, move money between your SECU accounts, check payment dates for your SECU loans and more.
Cons
Restrictive membership requirements. Eligibility is restricted to North Carolina state employees, federal employees assigned to work for North Carolina departments, direct family members and those sharing housing with a current SECU member.
No national network. SECU and its ATMs are primarily in North Carolina. If you travel outside this area, you can't visit a branch or use a free ATM.
Must have a Share account. You establish your SECU membership by opening a Share account, so you may want to choose another institution if you don't need a savings account.
SECU customer service
There are several ways to contact SECU's customer service:
Branch locations. Get in-person help at a North Carolina branch weekdays from 8:30 a.m. to 5:30 p.m., except on designated holidays.
Phone. Contact 24/7 member services at 888-732-8562, or use the Ask SECU voice response system by calling 800-275-7328.
Email. Contact customer service at info@ncsecu.org.
Secure message. Send a message using your member account online.
Mail. Reach SECU by mail at P.O. Box 26807 Raleigh, NC 27611.
Lost or stolen cards and fraud reports. Call 888-732-8562 24/7, or visit your local branch.
Compare State Employees Credit Union to the competition
Bottom line
You have the potential to manage all of your finances in one place with SECU's extensive line of products and services. However, you'll need to meet the eligibility requirements, and you may not find the yields to be as high as what other banks offer.
Frequently asked questions
More guides on Finder