Finder is committed to editorial independence. While we receive compensation when you click links to partners, they do not influence our opinions or reviews. Learn how we make money.
Connexus Credit Union banking products: Savings, Checking, and CDs
Access personal and business banking and lending products through this credit union.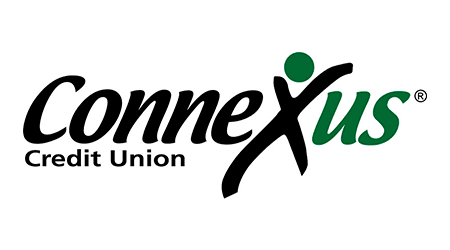 Connexus Credit Union offers a comprehensive selection of checking, savings, credit cards and personal lending products. But eligibility is restricted to Connexus members and in-person support is limited.
How do I become a Connexus Credit Union member?
You can become a member of the Connexus Credit Union online by making a one-time non-refundable $5 donation, opening a Connexus Regular Savings account with a minimum opening deposit of $5 and providing your Social Security number, date of birth and government-issued ID with proof of current address.
What banking products does Connexus Credit Union offer?
Connexus Credit Union doesn't have any business banking products, but you'll find a variety of personal accounts.
Personal banking
How does Connexus Credit Union compare to other banks?
Connexus Credit Union has much to offer individuals and small business owners alike. But there are also a few drawbacks to consider.
Checking accounts
Pros
Interest-bearing checking. The Connexus Xtraordinary Checking offers 1.75% APY ⁠— a generous rate for a checking account. The Teen Checking account earns an even better 2% APY.
Large ATM network. Get unlimited access to over 54,000 free ATMs nationwide.
No fees. Connexus checking accounts don't have associated ATM fees, maintenance fees or minimum balance requirements. Plus, accounts come with free overdraft protection.
Cons
Three account options. Connexus only offers three checking accounts: two for adults and one for teens.
Inactivity fee. Expect to pay $5 when your account is dormant for at least 90 days and your balance is less than $100.
APY restrictions. The Xtraordinary Checking account only earns 1.75% APY on balances up to $25,000. The 2% APY for the Teen Checking account only applies to balances up to $1,000. APYs drop to 0.25% after that.
Savings accounts
Pros
ATM card. Savings accounts come with an ATM card that lets you withdraw money from your account at any time.
Several account options. Open a regular savings account for you, a youth savings account for your kid and a holiday club account to get a jump start on Christmas.
Low opening deposit for savings accounts. You can open most savings accounts with a low $5 deposit. But you'll need $1,000 to open a money market account.
Cons
Low APYs. Both savings accounts earn 0.25% APY. While this is higher than the national average, it's much lower than the competition.
APY requirements. You'll need to keep at least $100 in your savings account to earn interest.
Limited withdrawals. The federal government limits savings accounts to six outgoing transactions a month. But Connexus charges $10 after your first four transactions a month.
CDs
Pros
Strong APYs. Open a CD and lock in a 1.76% to 2.16% APY depending on your term length.
Several terms to choose from. Lock your money away for anywhere from one to five years.
No monthly fees. You won't pay anything to open or maintain a Connexus CD.
Cons
High opening deposit. You'll need to set aside at least $5,000 to open this CD.
No short-term CDs. Connexus doesn't offer any CD terms under 12 months.
Quarterly compound interest. Although the APYs are high, your money grows a bit slower than it would elsewhere because interest is compounded quarterly instead of daily or monthly.
Overall banking
Pros
Member-owned. As a member-owned financial cooperative, Connexus Credit Union returns profits to members through high-yield accounts and competitive interest rates.
Large product suite. Connexus Credit Union has a number of accounts, credit cards and lending products for both consumers and small businesses alike.
Cons
Limited account availability. Connexus Credit Union accounts and lending products are only available to Connexus members.
Limited branch network. Seeking in-person support? Connexus is only located in Wisconsin, Minnesota, Ohio and New Hampshire.
Connexus Credit Union customer service
Touch base with Connexus customer service in five ways:
Phone. Call 800-845-5025 on Monday, Tuesday, Wednesday or Friday from 6 a.m. to 9 p.m., Thursday from 9 a.m. to 9 p.m. and Saturday from 8 a.m. to 1 p.m., CST.
Email. Fill out a secure online form on the Connexus website for an email response within one to two business days.
Live chat. Chat with a member of Connexus' customer service on its website weekdays from 7 a.m. to 7 p.m. CST.
Mail. Send a letter to Connexus at PO Box 8026, Wausau, WI 54402-8026 to receive a response from customer service within one to two weeks.
In person. Visit your local branch to speak with a representative.
Compare Connexus Credit Union to the competition
If Connexus doesn't have what you're looking for, explore account options from these popular institutions:
Bottom line
Connexus Credit Union offers a full suite of accounts and lending products. While its products are limited to members, it offers competitive rates, rewards programs and comprehensive customer service. But its branches are limited to four states.
Not ready to become a Connexus member? Review your banking options with other providers to find a bank that's right for you.
Frequently asked questions
Read more on this topic