Finder is committed to editorial independence. While we receive compensation when you click links to partners, they do not influence our opinions or reviews. Learn how we make money.
Compare Chase banking products: Savings, Checking, and CDs
As the largest bank in the US, it serves millions of customers with a range of financial products.
Chase Bank is the largest bank in the US, making it one of the most financially secure institutions in the country. It serves over half of all American households with a variety of financial products including personal banking, credit cards and more.
Compare Chase banking products
Click on a tab to view and compare the products in that category.
Chase signup bonus coupons
What banking products does Chase offer?
Personal banking
Checking accounts
Savings accounts
Money market accounts
CDs
Prepaid cards
Student accounts
College 529 plans
IRAs
Mutual funds
Annuities
Business banking
Small business accounts
Commercial accounts
Merchant services
Other products
Credit cards
Lines of credit
Mortgages
Car buying services and loans
How does Chase compare to other banks and services?
JPMorgan Chase holds more than $2 trillion in assets, making it the largest of the Big Four banks in the US. Headquartered in Manhattan, Chase operates in 28 states with a total of nearly 4,900 branches — second only to Wells Fargo. It has more ATMs than any other bank, with a grand total of over 16,000 units that account for 17.5% of all bank-owned ATMs.
Checking accounts
Pros
Convenience. With over 16,000 ATMs, nearly 4,900 branch locations and a great online platform, you'll get easy access to your money.
Overdraft protection. If your account falls below $0, Chase essentially lends you the money to cover the difference — but you'll pay a fee each time you use it.
Signup bonuses. Chase is known for offering attractive signup bonuses for new checking account customers.
Cons
ATM fees. If you make a withdrawal at a non-Chase ATM, you'll pay $2.50 on top of the ATM fee. If you're outside the country, you're looking at a fee of $5 plus 3% of the transaction.
Overdraft fees. If you don't have your savings account linked to your checking account, you'll pay $34 each time you overdraft, up to three times a day.
Monthly fees. Every Chase checking account has an associated monthly fee. Although it can be waived when you meet certain requirements.
Savings accounts
Pros
Incentives. Chase offers a range of signup bonuses and incentives for opening new savings accounts.
Low minimums. Chase savings accounts have low minimum deposit requirements.
Automatic Savings Programs. Make your savings automatic when you turn on this feature and have money sent from your checking account to savings every month.
Cons
Low interest rates. Interest rates on Chase bank accounts are far lower than its competitors. If you're looking for leading high-interest savings accounts, you may want to consider credit unions, smaller banks or online savings accounts.
Monthly service fees. You'll pay $5 or $25 a month depending on which savings account you go with, although there are ways to waive these fees.
Excessive transaction fee. If you make more than 6 outgoing transactions a month, Chase charges you a $5 fee each time.
CDs
Pros
Accessible interest. Although you can't touch your principal balance until maturity, you can withdraw your interest at any time.
Automatic renewals. Your CD automatically renews once it matures, so you can keep on saving.
Flexible terms. With Chase, you can lock your money away for as short as one month or as long as 10 years.
Cons
Low APYs. Earn a 0.01% APY, which is subpar at best.
$1,000 opening deposit. You'll need to set aside at least $1,000 to open a Chase CD. While this isn't the highest opening deposit we've seen, there are lower minimums out there.
Early withdrawal penalties. Chase charges a 90% early withdrawal penalty for terms of one to 5 months and 180% for terms of 6 months or more.
Overall banking
Pros
Security. Chase is the largest financial institution in the US, meaning you'll have the peace of mind that your money is safe.
Linked accounts. Since Chase offers so many financial products, linking your accounts will allow you to easily manage your money, make transfers and more.
Great technology. Chase has an intuitive site, online banking system and mobile app, making it simple to manage your accounts from anywhere.
Cons
Limited availability. Chase has nearly 4,900 branches, but its services are only available in 28 states.
Below-average customer service. Many customers have had issues with communication, billing and more.
Low rates across the board. Chase is one of the biggest banks in the country, but its high monthly fees and low interest rates may not be worth the name recognition.
Compare Chase to the competition
Where does Chase have branches?
Arizona
California
Colorado
Connecticut
Delaware
District of Columbia
Florida
Georgia
Hawaii
Idaho
Illinois
Indiana
Kentucky
Louisiana
Massachusetts
Michigan
Nevada
New Jersey
New York
Ohio
Oklahoma
Oregon
Pennsylvania
Texas
Utah
Virginia
Washington
West Virginia
Wisconsin
Why should I open an account at Chase?
Case study: Jon's experience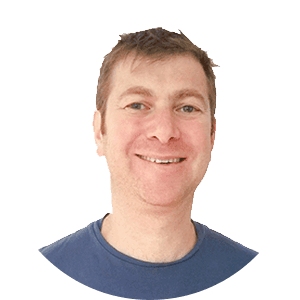 Jon Brodsky
CEO, Finder US
I've been a Chase checking customer since it purchased Bank of New York in 2006. I was pretty happy with Chase for the first 10 years, despite the fact that they never offered me a mortgage and regularly called to offer me services I didn't want. But in 2016, my overdraft credit coverage was canceled. It had allowed me to use a credit card to fund overdrafts rather than savings, and was super convenient when I was in a pinch.
Since then, I've been gradually moving my checking account away from Chase to other financial institutions that have been willing to provide me with a mortgage. While I love Chase's extensive ATM network and the one-button press at their ATMs to get money, and I've found their many branches with a notary handy once or twice per year, that's not enough to keep me in the fold using Chase as my primary checking account. In addition, I've found the fees that they charge for the occasional slip-up are higher than other banks, and I hate how Chase's non-US network is sparse at best and I'm always paying fees overseas.
Chase reviews and complaints
Chase Bank holds the highest possible long-term financial ratings from all three major ratings agencies: Fitch, S&P and Moody's. However, customers seem to have a much different opinion of the institution.Chase is not accredited with the Better Business Bureau, where it receives an F rating based on its failure to respond to 144 complaints and government action taken against it. Customers cite problems with resolving issues with accounts, lack of communication, unfairly rejected applications and more.
Bottom line
Chase is a popular bank for millions of customers across the country, offering a range of products and is backed by high financial ratings. If you're looking to open multiple accounts and want easy access to your money, Chase might be the right choice for you. However, if you're looking for high interest rates and personalized customer service, you may be better off
comparing options
from smaller institutions.
Common questions about banking at Chase
Read more on this topic