Finder is committed to editorial independence. While we receive compensation when you click links to partners, they do not influence our content.
Back to school guide
Prepare your child for another year.
As districts grapple with fully or partially reopening this fall in the midst of the COVID-19 pandemic, back to school is bound to look different. Our guide will help you prepare your children for the first day back — whether that's virtually or in person.
Should my child wear a mask to school?
Though guidance varies, many districts are encouraging — or requiring — students to wear face coverings while riding the bus and on campus. Given that the World Health Organization (WHO) and the Centers for Disease Control and Prevention (CDC) recommend anyone over the age of 2 wear a face mask when in public, you might consider purchasing masks for your student to wear to school if they are attending — regardless of their school's stance.
Knowing your child is wearing a mask might help ease any worries you may have about returning to school. Check out Finder's guides to buying kids' face masks to find kid-sized options. You can also shop for masks featuring Disney characters or American-made options.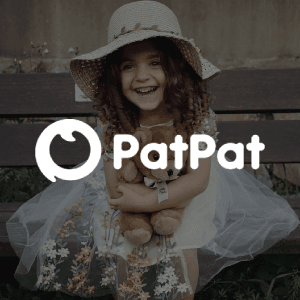 PatPat: Get cute clothes for all the kiddos in your family, at low prices.
You'll find trendy two-piece sets, cool graphic tees, funky fall jackets and more at PatPat, which stocks back-to-school looks for kids up to age 9. And with its consistently low prices, you may even have money left over to buy matching pajamas for the fam.
Free shipping over
No free returns
No financing options
Shop now
Alternative educational options
Though the American Academy of Pediatrics (AAP) recommends children attend school in-person, many parents are considering homeschooling or enrolling in online school during this uncertain time. Use our guides to help you decide if homeschooling is the right choice for your family and find resources that support online learning.
Find everything you need to go back to school
Back to school checklist
Ease early-morning jitters by referring to this list to make sure the whole family is prepared for the first day.
Practice the routine. Start waking your child up early week or two before school begins so they can get used to the schedule change. Make sure they have enough time to get ready and out the door so you can adjust the time in advance if needed.
Select outfits the night before. Let your child pick out their first-day outfit, even if they're only going to see classmates and their teacher via video. Having clothes set out the night before helps speed along getting ready in the morning.
Pack lunches. Get your kids in the kitchen and let them help prepare their first-day lunch. If you give them a few options to choose from, they'll have a special treat to look forward to on their first day back.
Set an alarm. Don't be late on the first day!
After school activities for kids
Whether your kids leave the house to attend school or get to work in the living room, having specific activities planned for the afternoon can help organize the day. Here are a few of our favorite ideas:
Have fun with food. Even young children can help out in the kitchen with supervision. If you're stumped on how to get them involved, you could sign up for a service like Raddish, which sends a kit every month that includes recipes and other kitchen goodies specifically for kids, complete with colorful illustrations and instructions they can actually follow.
Make clay creations. We like nontoxic Hey Clay, which comes in bright rainbow colors and air dries. It also has an app, so your kids can follow along as they sculpt their masterpieces.
Send letters to friends and family. Especially during socially distanced times, having your kiddo send pictures and friendly notes to loved ones living alone is a sweet way to stay connected — while keeping your children occupied.
Set up a puzzle table. Challenge your kids to complete a puzzle. If they've got short attention spans, put on an audiobook for them to listen to while their hands are busy putting the pieces together.
Back to school bargains and shopping deals
More guides on Finder