Finder is committed to editorial independence. While we receive compensation when you click links to partners, they do not influence our content.
Bachelor party ideas for a night to remember
You have one chance to get the bachelor party right — don't mess up. Use our guide to get the night just right.
The bachelor party is meant to be THE big party for your boy.
Whether you choose to include the strippers or not (we don't judge) or go down The Hangover route (again, no judgement), you can still shake it up by adding an activity during the day that will thrill, challenge or excite the groom-to-be.
Here are a few ideas to get you going:
Bar or brewery crawl
A no brainer, really. While a DIY bar crawl is the easy option, this is your friends's big night, so it shouldn't be treated like just another Saturday night with the guys. America is a melting pot of breweries and microbreweries, so the world really is your oyster.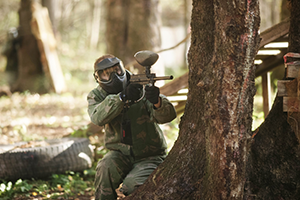 Strategy games and team building activities
Test the ability of your group to problem-solve their way out of an escape room, team up to conquer all in a game of laser tag or paintball, or take it to the field for a non-competitive day of clay shooting or archery.Book with ViatorBook with Adrenaline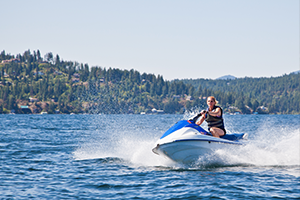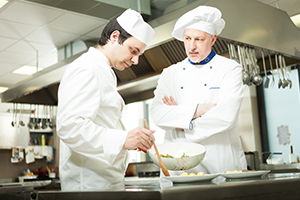 Dude food cooking classes
Tear down those stereotypes and throw him and the gang into the kitchen to cook up a storm of their favorite food.
Steer away from specific cuisines or techniques so that everyone attending, no matter their level or interest, can get something out of it.Book with ViatorBook with Cloud9 Living
Foodie night out
Speaking of food, if cooking isn't an activity the group is going to like, the act of eating should be.
Pick a restaurant that he's been raving about but has never had a chance to eat at. You can't go wrong with a cuisine that he absolutely loves — find the crème de la crème restaurants that serve that style of food and he'll be fully satisfied.Book with ViatorBook with Cloud9 Living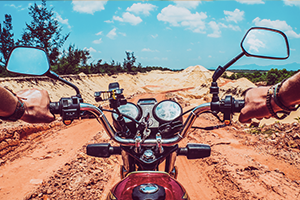 Fast and furious
Get your adrenaline fix by rally driving, drifting, off-road racing, F1 racing, performance driving, drag racing, muscle car driving, tank rides, stunt rides, Porsche driving and more. For a longer-lived experience, you can rent a classic car or luxury car for the day to drive around like a boss.Book with ViatorBook with Adrenaline
Fear factor
Does he have a fear of heights? Get him to skydive or bungee jump. Afraid of the great predators of the world? Throw him into a shark tank! Afraid of flying? There are stunt flying experiences for that, too.Book with ViatorBook with Adrenaline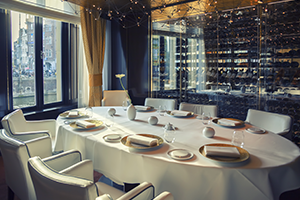 The finer things in life
Good food, good whiskey, good cars. It's time to spoil the guy who's about to walk down the aisle with the finer things in life. Book out a private room in a top-notch bar or restaurant and be treated like kings.
Oh, did we forget to mention that cigar bars are a great spot to have some laughs at the end of the night?
Sports day out
Treat the gang to some beers and hotdogs by buying tickets to your city's favorite sports team — or go real big and get a private box.
On a budget? Organize a day on the field, fishing trip, round of golf or any other sporting experience.Book with ViatorBook with SeatGeek
Poker face
Pull out the tux and splash the cash by going all out at the casino. Want to keep it private? Hire a service to come and host a casino night or just gather up in the man cave and deal yourselves.
Top thrill-seeking activities:
Want to do something out of the ordinary at your bachelor party? With the power of the Internet, nothing is outside the realm of possibility. Hop in a sports car, a helicopter or a hot air balloon for an unforgettable experience. Or schedule an exclusive tour of the groom's favorite place through Viator to give him a whole new look at something he loves.
Even more ideas for a perfect bachelor party
If you need even more inspiration to craft a perfect final night of trouble making, look no further. Here are even more ways to have a fun and entertaining night with the guys.
Games to keep things interesting
We aren't talking about Monopoly. Here are some ideas for games to keep your party interesting.
Scavenger hunt. Make a list of things to find, split into teams or pairs and see who can snap photos of it all first. This game can range from tame to naughty, depending on your group of friends. Don't forget a prize for the winner of the hunt.
Cards Against Humanity. If you don't already own this popular R-rated game of shenanigans, you should definitely pick one up. It's like Apples to Apples for adults, and after a few bachelor night drinks it's sure to be a hit.
Foreign bachelor exchange. For guys who enjoy a good prank, there's always the foreign bachelor game. Pick a country, any country. Everyone in the group pretends to be from that country all night, telling any ladies you might run into that you're from there and only in the US for a bachelor party. The first guy to blow the cover loses and has to take a shot.
Top bachelor party destinations
If you don't want to stick around for your bachelor party, why not visit one of these amazing destinations? They're the most popular places to celebrate an upcoming marriage.
Las Vegas is a perfect destination for guys who enjoy gambling, clubs and around-the-clock fun, but it can be fairly expensive.
New Orleans could be a little more budget friendly. It's an amazing city to discover a different kind of American culture and has a unique drinking and party culture.
If you're an anticipating a night so wild you'll have to leave the country, why not try Montreal?
Just make sure everyone in the group has a passport.
If you're looking for a southern adventure, Nashville is an amazing city to discover great whiskey, music and food.
Atlantic City has great casinos and isn't quite as expensive as a destination like NYC, but even though.
NYC is expensive, but it's hard to beat the Big Apple experience.
For a quirky group, Austin could be a perfect fit with its unique hipster culture and artsy vibes.
If you want to experience the high life, why not visit the Mile High city, Denver? Its name has taken on a new level of significance with the legalization of recreational marijuana in recent years, if you and the guys are interested in green tourism. Plus, Denver is an amazing place for anyone who loves the outdoors.
Speaking of beautiful nature, Costa Rica is an ideal destination for dudes who enjoy being outside and active. There's tons to do in terms of hiking, plus the beaches are beautiful.
Last but not least, Chicago has its own unique party culture that any American should experience at least once. Don't get blown away by how amazing the Windy City really is.
Check out our full rundown on these epic destinations.
Bachelor party gifts
It's become custom for the groom or the best man to put together some kind of gift from this memorable night. Here are some ideas for gifts the group will love.
Emergency kits. These increasingly popular care packages help ensure that everyone makes it through the night comfortably and successfully. You can assemble them yourself, including items like ibuprofen and breath mints, or buy a premade kit like this one.
Custom flasks. It's bound to be a wild night, so why not hook your boys up with a personalized flask? It's a gift that they'll be able to use that night and keep forever.
Golf balls. If you love to play golf with your buddies, custom golf balls are a unique gift that won't break the bank. This gift is especially fun if you plan to hit the green during the bachelor bash.
Bachelor party shirts and where to find them
Some bachelor parties these days feature clever matching t-shirts for the whole group. If nothing else, it can help you find your friends when you're less than sober. With creative sayings like "Buy this guy a shot, he's tying the knot," these shirts will help you get everyone in the bar celebrating with you.
If you're looking to design your own custom shirt, we'd recommend connecting with an Etsy seller who can help you. If you want something more generic, Amazon is a great bet for finding matching shirts.
Should you have strippers at the party?
Strip clubs can be a dicey subject among some engaged couples. As long as expectations are clear, there's nothing wrong with having dancers at your bachelor party or visiting a strip club with the guys, but it's definitely not worth creating problems in your relationship.
If you're planning someone's bachelor party, make sure you ask him whether he's okay with having strippers at the party or going to a strip club. It's something he should discuss with his fiancée so that there aren't any unpleasant surprises to create arguments leading up to the wedding. Even though strip clubs can be fun, your friend's future marriage is more important, and it will still be a great night without a pole dance show.
You may decide to hire dancers for your party rather than going to a club. Sites like Viator can help you schedule a party bus tour that includes a dancer and more. There are lots of options available.
And if you do decide to include strippers in your night, make sure you tip them appropriately! There's nothing worse than dudes who sit around the stage all night and only tip a dollar every other song.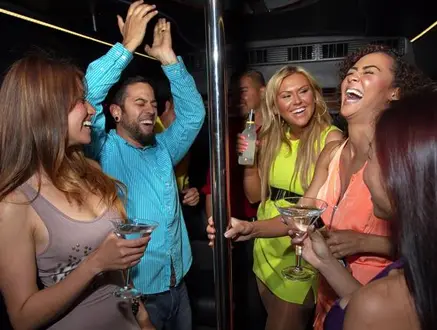 Stripper 101 at Planet Hollywood Resort and Casino
from Viator, a TripAdvisor Company
Take a 5-hour Las Vegas nightclub tour and enjoy VIP access with no cover charge at places like the LIGHT Vegas, LAX Nightclub, the Bank and more.
View details
Top gift picks for bachelor parties
Top deals for bachelor party shenanigans
More guides on Finder