Finder is committed to editorial independence. While we receive compensation when you click links to partners, they do not influence our opinions or reviews. Learn how we make money.
Compare baby adoption loans
You've got options when you're looking to add a new member to your family.
Editor's choice: LendingClub personal loans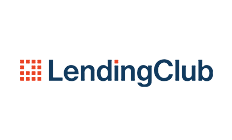 Less strict eligibility requirements
Quick turnaround time
High Trustpilot rating
Go to site
There's nothing more exciting than growing your family, but the costs related to adoption can quickly add up. However, there are loans — as well as grants, subsidies and reimbursements — designed to give you access to the money you need to adopt.
How do baby and adoption loans work?
Most baby and adoption loans are unsecured, meaning you don't have to provide any kind of collateral to qualify. You may be able to borrow up to $25,000 through an unsecured personal adoption loan. The maximum you qualify for depends on factors such as the lender you choose, your credit and the adoption details.
How much does adoption cost?
The cost of adopting a child depends on the service you use:
County foster or adoption program: $0 to $1,000
Nonprofit organization: $10,000 to $25,000
Adoption lawyer or agency: $5,000 to $40,000
Some adoption agencies or other programs use a sliding fee scale, where they charge fees based on your income. In addition, adoption costs may vary based on factors like expenses borne by the birth mother, attorney or agency fees, background checks, failed adoption matches, out-of-state agency fees and travel.
Don't forget about first-year costs
The expense of bringing a new child into your home doesn't end with adoption fees. It's estimated that families spend between $12,350 and $13,900 every year per child, according to a 2017 US Department of Agriculture study.
If you need help affording some of the initial costs of raising a baby — like nursery furniture, formula and clothing — you may want to consider a baby loan as well. These are personal loans that help new parents cover common first-year expenses.
While it's ideal to budget for a new baby in advance, a baby loan can help you cover a large one-time expense up front so you can pay it off over time, without the high interest of a credit card.
How can I pay for an adoption?
There are several baby and adoption loans available:
Top 3 picks for financing an adoption
| Provider | Why we like it | Loan amounts | APR ranges | Min. credit score | |
| --- | --- | --- | --- | --- | --- |
| SoFi | SoFi has a straightforward online application with an unusual amount of perks like unemployment protection and community events. | $5,000 to $100,000 | 5.99% to 18.83% | 680 | |
| Even Financial | This free service can save you serious time by connecting you with multiple lenders you might qualify with. | $1,000 to $100,000 | 4.99% to 35.99% | 580 | |
| Laurel Road | Quick funding with no origination or prepayment fees and a 0.25% interest rate discount for signing up for autopay. | $1,000 to $45,000 | 7.50% to 24.75% | 680 | |
5 ways to keep adoption costs down
Adopting a child may be expensive, but there are ways to lower the cost or make a large loan a little more manageable:
Adopt a waiting child currently in foster care. In this case, the public agency would complete the home study section of the process at no extra cost. If you and the child live in the same county or state, the agency may also cover post-placement supervision costs.
Apply for a tax credit. While it won't help cover the initial cost, it can lower your tax bill — making the budget during your first year as a family a little more affordable. As of 2019, the tax credit was set at $14,080 per child.
Build your credit. The better your credit, the lower your interest rate when you apply for a loan. While you're working on saving for the new addition to your family, take steps to improve your credit to increase your chances of qualifying for a competitive interest rate.
Look into employer benefits. Some employers offer financial assistance for prospective adoptive parents. Whether this is a reimbursement or lump sum of money, looking into an adoption program sponsored by your employer could easily cut down on adoption costs.
Find a grant. Many national, state and local organizations offer free money to families looking to adopt. Take your time to research and apply for as many as you can — every little bit can help.

When is getting a loan for adoption a good idea?
You might want to apply for an adoption or baby loan if you find yourself in one of the following situations:
You applied to grants and still came up short. Exhaust all of your free aid first before applying for a loan — even interest-free loans can come with fees.
You don't have enough time to save up. Adoption can be a long and drawn-out process. Instead of getting funds to pay for all of your adoption costs at once, you might want to consider getting financing for your immediate needs and opening a high-interest savings account for future costs.
You have immediate expenses. Grants can take a while to process, and tax credits aren't available year-round. Taking out a loan that doesn't come with prepayment penalties can give you the cash you need now and allow you to pay it back as soon as your funds come in.
What is the best time to apply for an adoption loan?
This largely depends on what expenses you're looking to finance. If you need money to pay for upfront fees at an adoption agency, you might want to apply for an online loan at least two weeks before your first payment is due to ensure you get your funds on time.
If you know you'll need money but don't have a strict deadline, take the time to compare your personal loan options and find a lender that best meets your needs. Most can fund approved applications within a few weeks.
What requirements will I have to meet to borrow an adoption loan?
Adoption loans tend to have more requirements than your standard personal loan, though specific criteria vary by lender. In general, you likely need to meet the following requirements at a minimum to be considered:
Good to excellent credit
Low debt-to-income ratio
US citizen or permanent resident
At least 18 years old
Compare personal loans to cover adoption costs
Bottom line
Bringing home a new member of your family is an exciting but expensive prospect. Comparing your personal loan options and applying for grants can help ease the burden on your budget so you can focus your attention on this brand-new adventure.
Frequently asked questions
Image source: Shutterstock